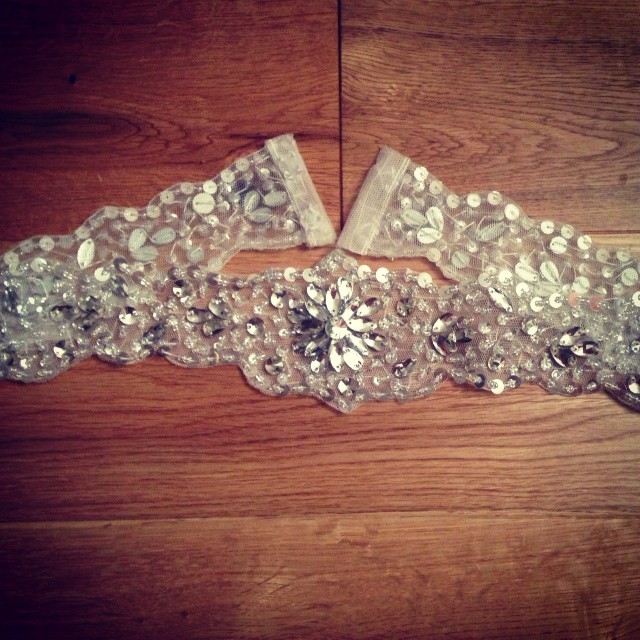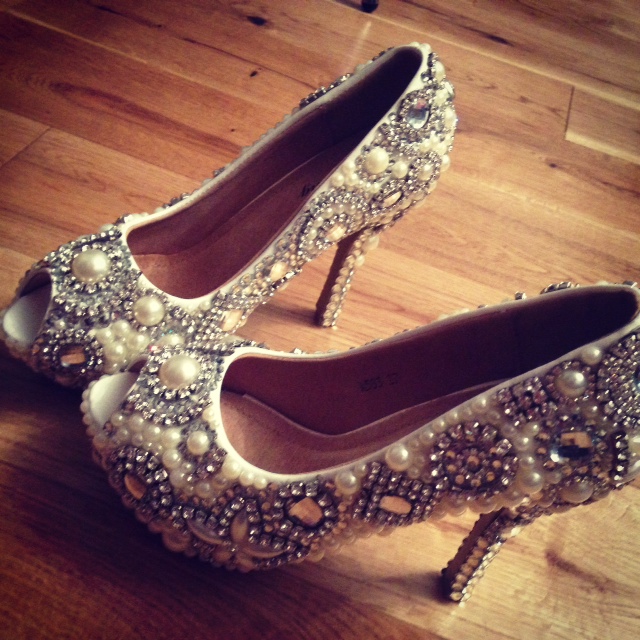 Having discussed wedding themes and how this can tie in with the attire of the bridal party, I wanted also to cover suppliers of the outfits and accessories for my bridal party.  As mentioned in my post below, I wish I had initially read up on the suppliers of like-minded brides for inspiration and so my hope is that this info may help with your considerations for attire.
Groom
You may have read about my bridal experience (the 15 shops and then the horrendous saggy pants I wore to my first fitting) and luckily for us, the process to settle upon Lee's kilt was far easier.  The first decision to make is whether your groom is going to hire or purchase his wedding outfit (whether that be a kilt or a suave suit).  If, like me, you are currently going through the phase where all your friends seem to be getting hitched, then a major plus point is that your man will have his outfit sorted for all upcoming events, which could see you making a saving in the long run.
Having met them at the Scottish Wedding Show, we were close to purchasing a kilt from Kilts-4-U.  They sell a really cool kilt with a thistle design on it and Lee was keen on the unique look of it.  However we been advised by a few close friends to visit Howie Nicholsby at 21st Century Kilts, if only for the experience of it, so we made an appointment (always make an appointment) and sauntered in one sunny Saturday.  Howie states he doesn't like to take first consultations without the bride – most probably he has experienced a female change a full groom's order in the past. With both parties being present he can ensure both bride and groom are singing from the same hymn sheet, cause by his own admission a happy wife makes for a happy life.
Located on Thistle Street (just round the corner from my office in the centre of Edinburgh), the shop is a mash up of the traditional versus the uber modern, which effectively mirrors the style of his kilt designs. Tartans line the walls, which also showcase photos of Howie with a wealth of happy customers, including a few you may have heard of: Robbie Williams…Vin Diesal…The list of celebs he has dressed is impressive, yet he is very much so a down-to-earth guy, you would never know that he has most likely rubbed shoulders with few of your idols.  The pics sit above copper pipes from which a rich variety of tweed, denim and tartan kilts hang demanding your attention.
To the left of the shop, you step up to see the dressing room, an old chesterfield leather couch, an open cupboard containing yards of material and a very recent addition to this room is a large stag head, which is wrapped in a multitude of different tartans – puts that Oliver Bonas stag head I was considering purchasing to shame.
When we first stepped into the shop and had taken in the surroundings, Howie was in the midst of dealing with customers and so he suggested we nip across the road for a drink (covered by him) with the promise that he would come and get us when he had finished. After collecting us and topping up my G&T and Lee's Thistly Cross, we headed back to the shop to discuss Lee's family tree.  A true pioneer of the modern kilt, Howie is still a believer in linking your kilt to your family heritage.  Lee's surname (Maginess) is Irish and his mother's maiden name is Maguire also Irish.  From that Howie established Maguire originated from Donegal (ironically so did the Kerrigans') and so with this in mind he suggested Lee go for a full Donegal tweed kilt.
Pushing the levels of modernity further, Howie adds unique touches in the form of: external kilt pockets; a funky lining of your choice; a strip of tartan down the side of the kilt and around pockets; and button holes made in colours to symbolise an important date to the groom.
Lee was in for a first fitting this weekend and we both go back to see the finished result on May 10th – I cannot wait to see it.  Howie is pretty much a genius, his assistant Frazer is very high fashion and humorous and along with Howie offers great advice, but both are very down to earth and make the whole process thoroughly enjoyable for both bride and groom.  Don't get me wrong, the final price of the kilt is a bit over the price of a standard kilt, but not by as much as you would expect given the quality of the material, craftsmanship and unique designs you'll find only at 21st Century Kilts.
The slightly ironic thing about the bride vs the groom's outfits is that the cost of Lee's outfit is still far below mine yet he will be wearing it for years to come, when I will only actually wear my dress on one day – how we girls have managed that swing of the budget I have no idea…but kudos to us!
Bridal accessories
If you found yourself taken aback by the cost of wedding dresses, then brace yourself for the cost of any accessories you wish to add.  Some bridal shops charge up to £300 for a headpiece or tiara, £400 for a sash or a veil and then wedding shoes can climb above this.  When you think that, like your dress, you are likely to only wear these things once, sense has to prevail at some point (even for a shopaholic like myself).  I decided to tackle this issue by shopping online and with mixed results.
If you're planning a wedding you'll no doubt have heard of the option to get your wedding dress made in China for a fraction of the price.  Before experiencing Foreign suppliers myself, I would have been very encouraging to anyone who was considering it (there must surely be designers who use suppliers abroad and so is this not just cutting out the middle man – was my wondering). Based on my thinking I ordered my veil, sash and bridal shoes from DHgate, which I  conclude to be the Chinese equivalent of Amazon.
A veil that I would have paid a minimum £100 for in a UK shop, I purchased for £15 (including delivery) and I love it!  The shoes I adore as well, but unfortunately the supplier sent these to me in a UK size 4 instead of a size 3.  After contacting the seller about their mistake and the next steps to get the shoes swapped, they replied to say that they had provided insoles to help with the larger size and told me it was just going to be too 'tricky' to swap the shoes.
At this point DHgate 'Resolutions Department' got involved as myself and the seller could not come to a satisfactory agreement. They however ruled in favour of the supplier and said that I could either send the shoes back for a full refund (but warned that the shoes could get lost or if they arrive back damaged, there would be no refund at all) or I can just be satisfied with my £150 wrong-sized shoes.  I of course went back to say the offer wasn't good enough, to which the DHgate Resolutions Department then replied offering me a £40 refund with the option to keep the shoes, but after replying to this that I did not accept this offer they progressed with the refund anyway and now no-one will return my emails.
As you can imagine this has deeply scunnered me.  I am worried enough about falling down the wedding aisle, never mind hobbling down in shoes a size too big!  So I took my case to Tesco credit card who requested I send a full report of the situation, including all emails with the seller, DHgate and all receipts etc.  I even sent photos of the soles of the shoe which are marked with a European 37 and pics of me measuring my own feet (which was no mean feat!).  Tesco have since asked that I take the shoes to a VAT registered shoe shop in the UK for them to verify that shoes are infact not a UK size 3, which has led me to my next hurdle with Dune, Office and Shuh not being able to help me due to 'company policy'.  So if you happen to be a size 4 and a bit of a magpie like myslf who is partial to a bit of sparkle, then please get in touch, the shoes could be yours!
Whilst the above has been going on, I was also waiting two months for a sash to arrive from a seller on DHgate.  Of the three products sourced from this website, this is the one which is of a very low standard in terms of quality and it's match of the picture online (photo above of the product received).  My experience therefore with DHgate, and I do not want to generalise this statement to other Chinese suppliers as this is the only I have purchased from, has been mixed to poor and based on this I would be very wary to encourage anyone to progress with a wedding dress purchase online, especially if they cannot be there for fittings and to verify the quality of the materials.
Finally for info, it's worth mentioning that I purchased my petticoat from Amazon for £10.99 (Eleganza wanted £90 for one), a headpiece from the Wedding Accessory Superstore (at half the cost the bridal shop were selling it) and another sash to replace the clanger from DHgate from Bride La Boheme, an Australian brand who sell beautiful accessories via Etsy (would highly recommend you check them out).
Bridesmaids
Gone are the days a bride wants her bridesmaids to look rubbish in comparison to her, think Kate and Pippa Middleton (I still can't decide who I think looked better).  There are however still some really rotten dress options in the shops (why taffeta is still kicking about I have no idea), so the rule is only pick a dress for your bridesmaids that you would love to wear yourself.  Gone also are the days that all bridesmaids have to wear the same dress, have you seen the beautiful twobirds bridesmaids dresses which can be worn 15 ways?
With six bridesmaids, my feeling was that to have them all in the same colour of pink would be too much, especially when it came to drowning the photos in the one colour.  I therefore went for three different tones of pink, all with the same colour of sash.  My first port of call when starting my search for bridesmaids dresses was the Dessy website, they are one of the biggest suppliers of bridesmaids dresses and so unsurprisingly had a vast array of beautiful dresses.  In my opinion the best thing about the Dessy website is the ability to view each of the dresses in different colours and so if you are between colours, regardless if you have your heart set on a Dessy dress or not, definitely use this tool to browse the different styles of dresses in a variety of colours.  Dessy can even provide you with swatches of each of their colours and the various materials they stock, which can be useful when picking the colour for your flowers and shoes or even 1/2 yards of material and with this I have been able to make a bow in the same material as the bridesmaid's sashes and ribbon for the cake.
On choosing my ideal dresses from Dessy, I had to ensure my bridesmaids were also happy with the style and so we went to Anne Priscilla Bridal in Glasgow (they have the best selection of bridesmaids dresses of all the shops I have visited), located the dress (albeit in different colours), the girls all tried it on and happily loved it as much as me -happy days!
I chose not to purchase the dresses from Anne Priscilla because I had already sourced a selection of cheaper suppliers online.  The cheapest of the lot was an American online shop called Joielle, who I would recommend for their great customer service and timely delivery of the dresses.  I have mentioned this before, but if you order your dresses from another country beware of the customs charge you will have to pay when the products arrive in the UK, I was skinned another £180, but when spread across the 6 dresses this was still cheaper than buying the dresses in the UK.
Groomsmen
Geoffrey (Tailor) is run by Howie Nicholsby's dad.  He has shops in both Glasgow (Sauchiehall Street – this is the kilt shop you probably leaned against waiting for your taxi or eating your chips and cheese after a night in the Garage) and Edinburgh (on the Royal Mile) and it is from here we have hired the groomsmen's outfits.  Lee and I selected a grey tartan for the boys which will look good against each of the pinks.
The biggest issue we found with the groomsmen's outfits was with the ties and how we would literally tie these in with the colours of the bridesmaids.  The tie colours available for hire are pretty limited and the pink which is available is a deep fuchsia, which differs from the pinks we already have (I thought introducing yet another colour of pink would be that step too far on the pink front).  We then looked at ivory, but this actually looked more yellow against a white shirt and the grey was too dark. Stumped I had a look on the Dessy website and discovered we were able to purchase men's ties in the same colour as the bridesmaid's sashes.  Another major positive with Dessy is that they allow you to pantone match your whole wedding should you wish to and so I would absolutely recommend you have a look at what is on offer as a first port of call.
I hope my learnings with suppliers and sellers will help you on your quest to decide upon your wedding attire x