Auckland is said to be one of the World's most liveable cities… that is according to the 2016 Mercer Report (see the other winning destinations here).  For me I likened it very much to a Sydney in miniature, with it's Sky Tower, quirky harbor area, beaches, picturesque skyline and a short ferry ride to beautiful islands.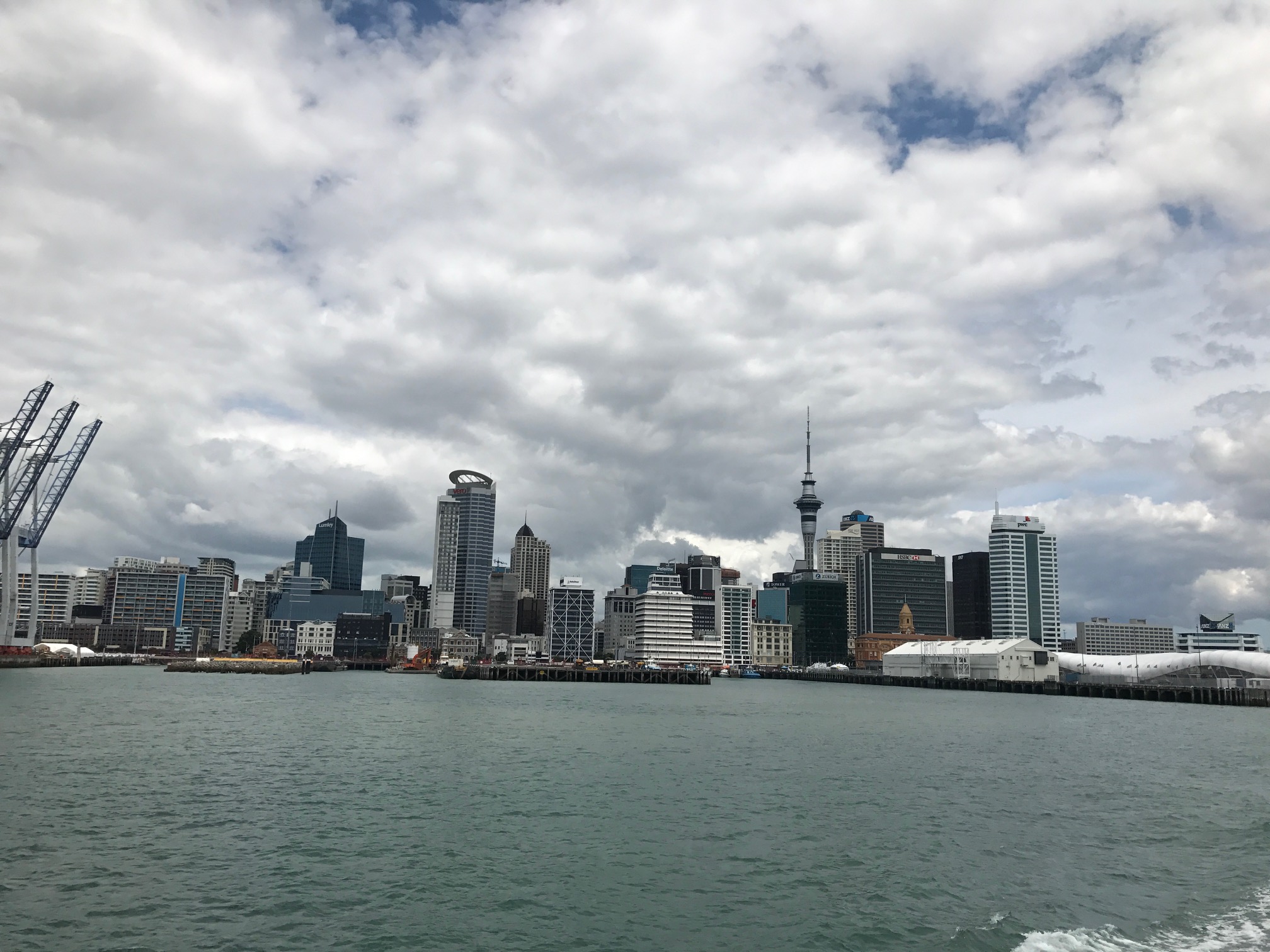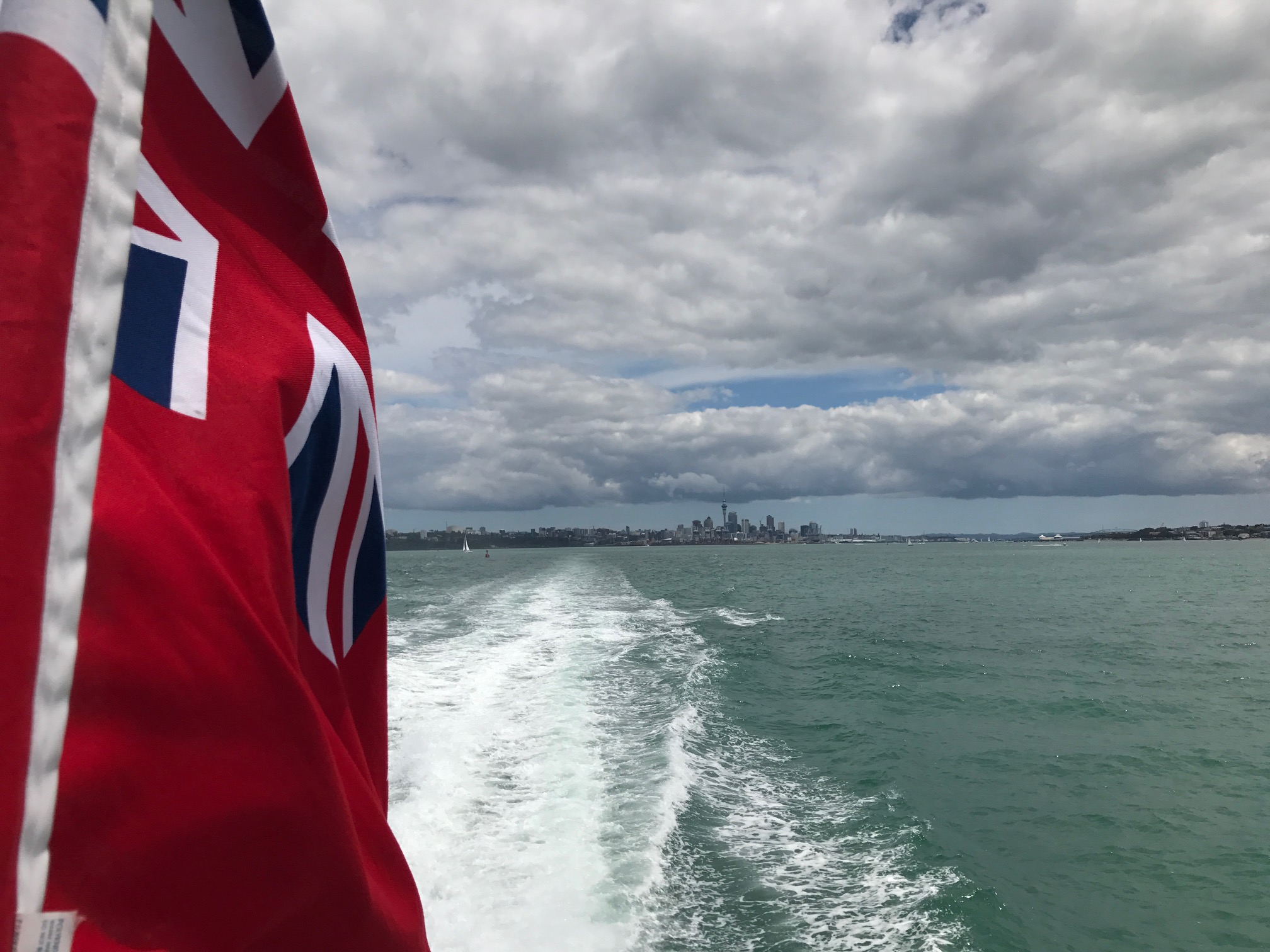 Our time in Auckland was short-lived, only 2 nights, and so I could never claim to be an expert on the city or kid on that we had a chance to see all of the best bits.  What I will do however, is fill you guys in on what we got up to, which might give you some inspo when there.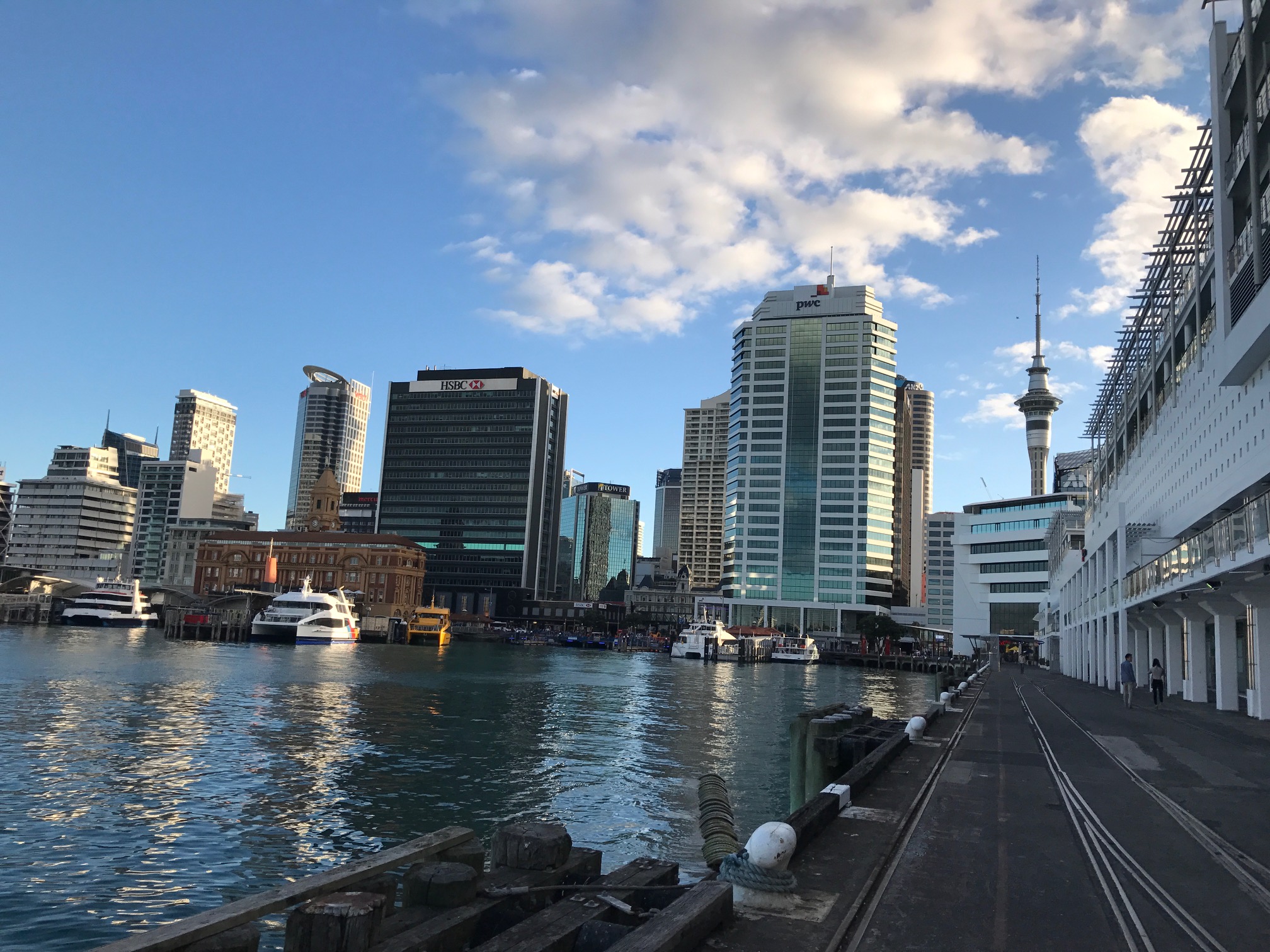 Before we get cracking, a point to add is that Auckland often experiences four seasons in one day, so be prepared when packing to take jumpers/ cardigans, as well as summery clothes (especially if you go in Jan when we did).
The Hotel
We touched down in Auckland at 1pm and after a 35 minute taxi ride ($75) from the airport, we arrived at SKYCITY Hotel.   This is a brilliantly located hotel, only 2 mins from the 'main shopping street', Queen Street, and a 15 minute walk from the wharf, where you'll find an array of great eateries and bars.
The hotel is adjoined to the Sky Tower, it is clean, pretty stylish, boasts a casino and a decent mixture of bars and restaurants (although we only made it to one). All in all I would recommend.
The Sky Tower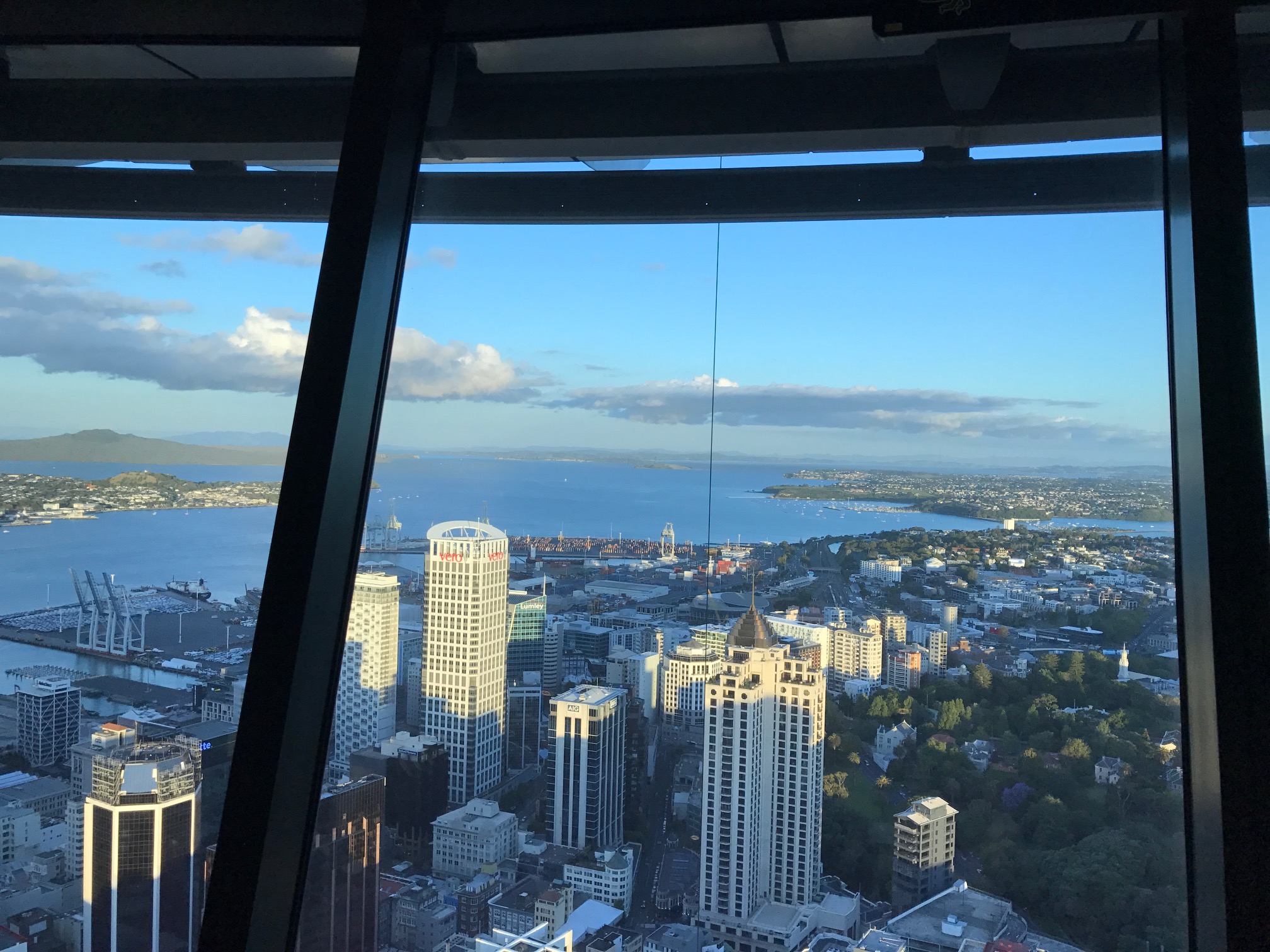 The Sky Tower is def worth a cheeky ascent.  Standing tall over the city at 328 Metres (or 37 buses standing end to end) the views you enjoy from the observation deck are pretty amazing.  There's something about looking out to the sea that renders any stupid worries I have to be insignificant and so if you are the same, prepare to enjoy a 'moment' of reflection here too.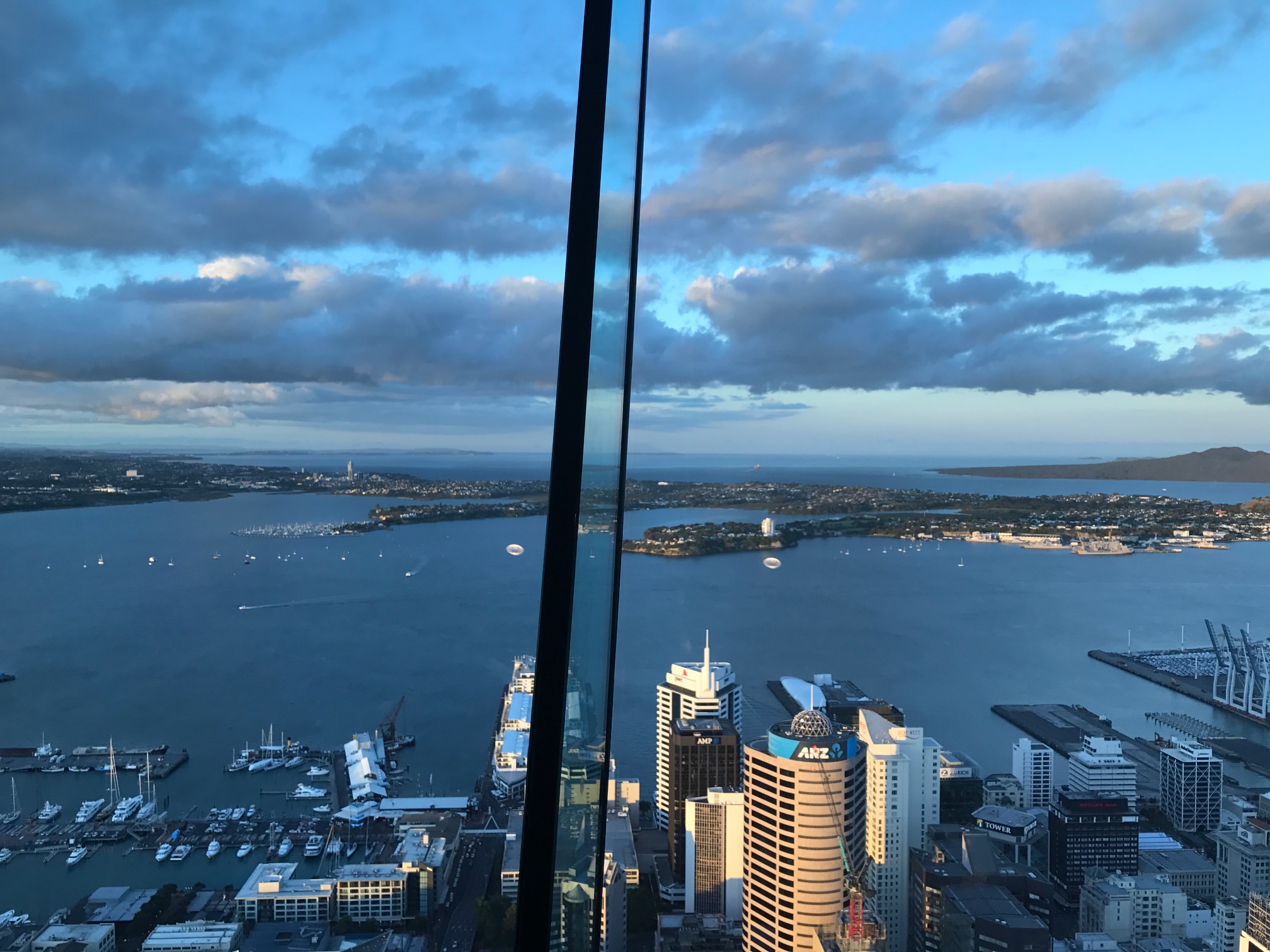 A good time to make this trip, is at sunset which was at 8.44pm when we were there.  I know this so precisely because an exceptionally extroverted man who called himself 'Pretty Pete' and who was sporting a mixture of coloured bows in his hair, was providing us with a countdown to the sunset as it disappeared on the horizon.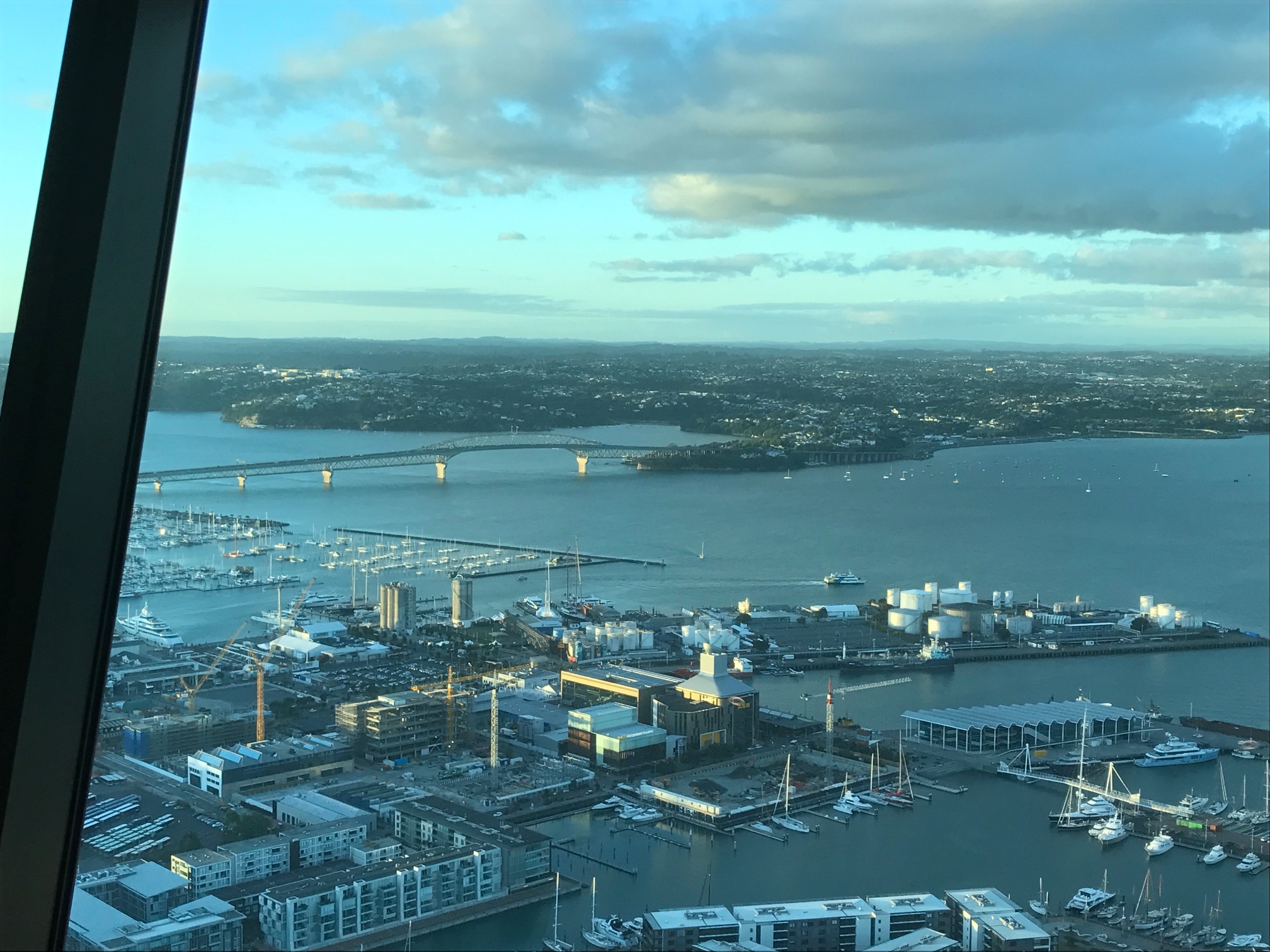 Bars
Given that Auckland was the first destination after the 2 days of travel to get there, we were pretty gubbed and so nightlife/ partying was the last thing on our minds.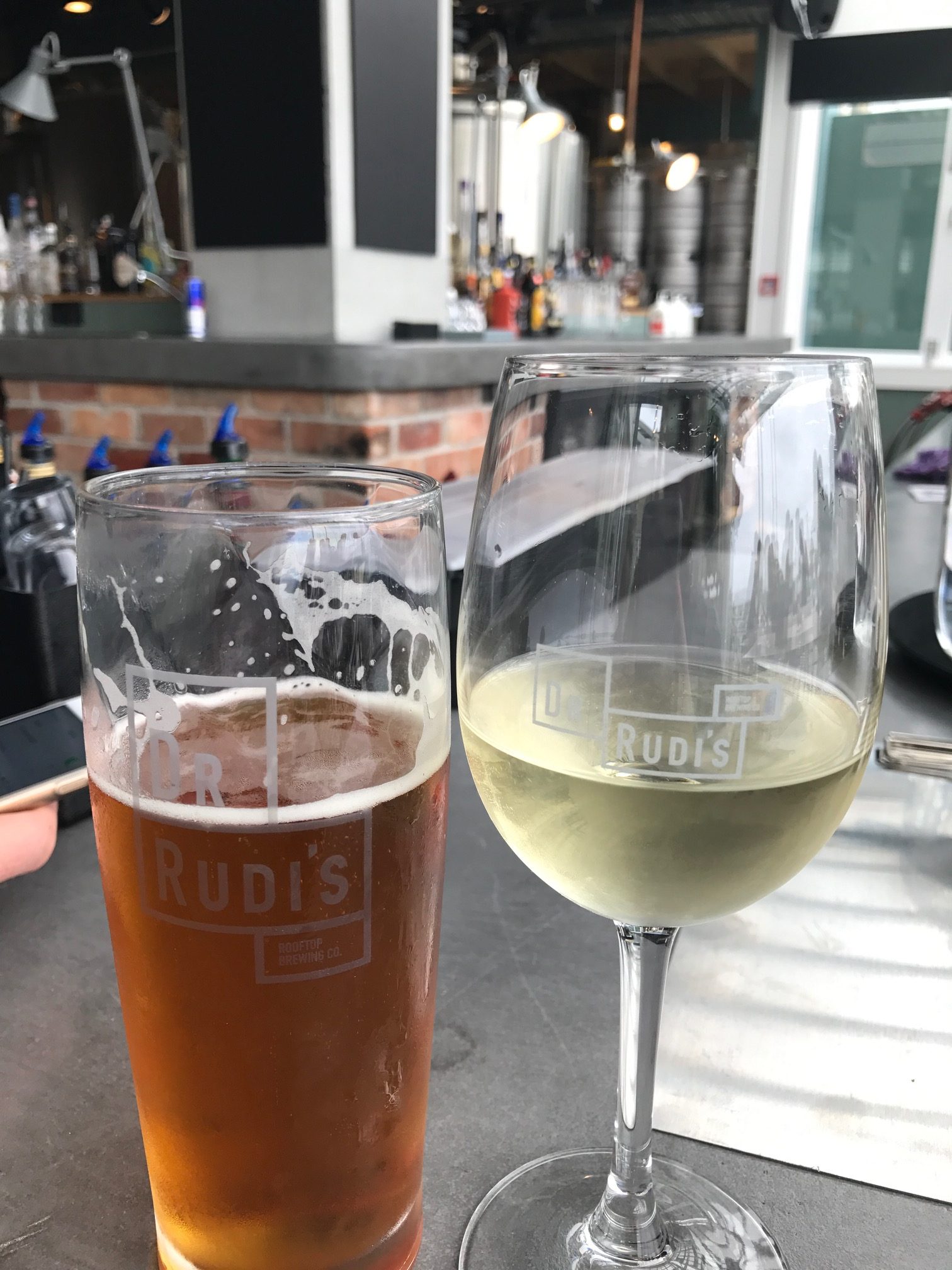 We did however make it to Dr Rudi's for a few vinos/ beers on arrival.  Located down at the harbour area, this is a very cool 'rooftop' spot where the proprietors brew their own beer, a DJ keeps you entertained with house music and you enjoy a pretty sic view out to sea.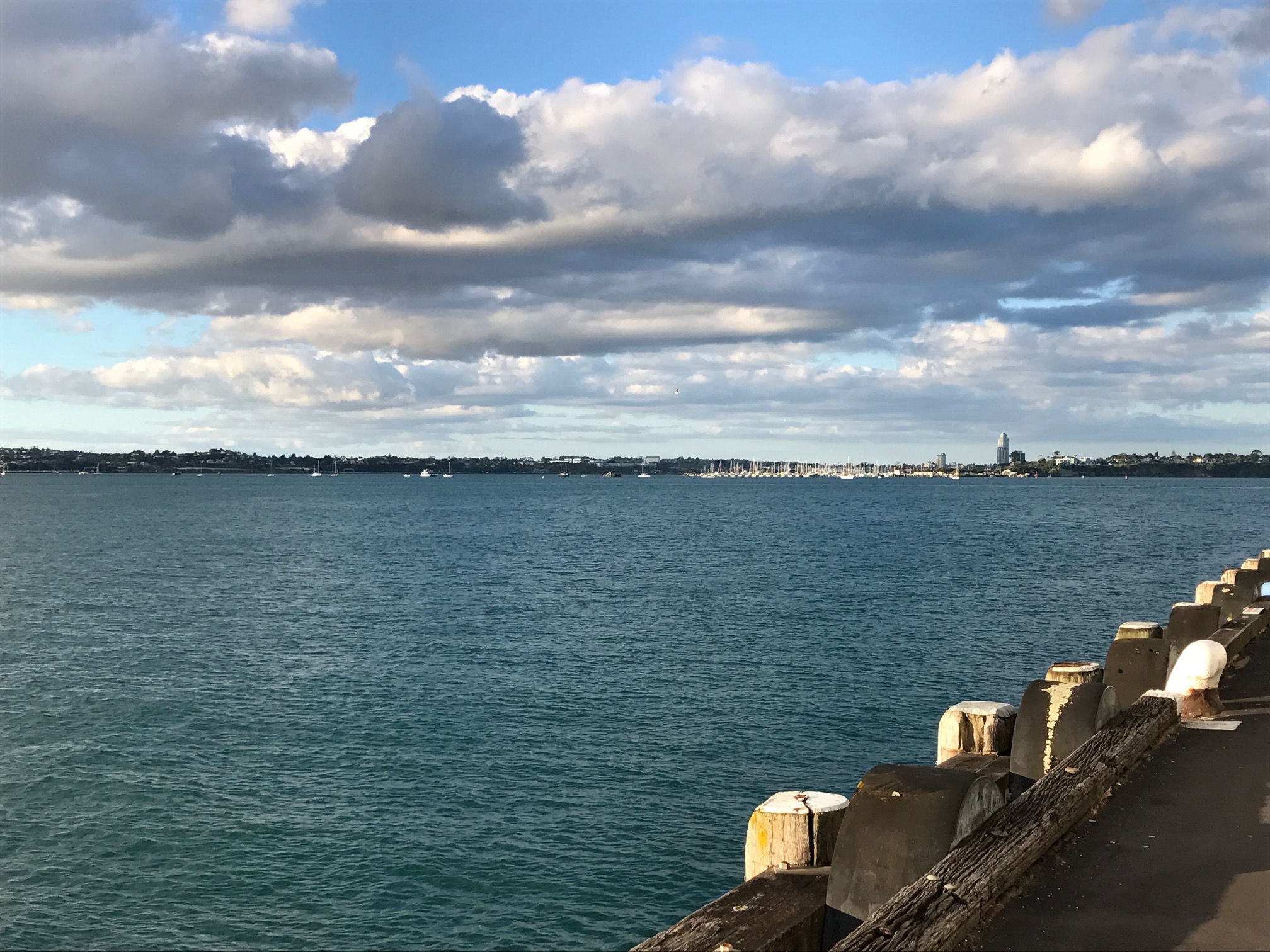 The Culpepper is the first bar of a line of bars on Quay Street (again at the harbour / Viaduct area) and it offers another sweet spot to water/ people watch.  Oh and the waiter there claimed to be the cousin of national treasure Paolo Nutini, info he offered upon hearing our accents.  Don't be surprised therefore to hear Paolo's croaky tones serenading from the speakers in the Culpepper.
Eats
Selecting a location for grub on our first night was tuffffffff.  Yes the selection around the harbour/ Viaduct area was great (make sure you check out North Wharf too). But the main reason accountable for this never-ending decisiveness, was the tiredness after travel.
I am not sure if you have ever experienced jet lag before, but the easiest way I can describe it is if you are, well, on something.  Maybe magic mushrooms, alcohol and a sleeping pill all at once? Not that I have ever experienced such a mix together (honest) but it is certainly a mix of drowsy/ dizzy/ fuzzy and woozy with the capacity for hallucinations.
Anyways we managed to select the Crew Club, which was all decked out in nautical interiors with a great menu and wine selection.  Lamb is plentiful in NZ given the 3 mill sleep who share the island with the humans.  I had lamb at the Crew Club, alongside a rosy from neighbouring Waiheke Island and it was yum.
The second night, it was easier to pick a restaurant and this was the chic and super popular Japanese establishment Masu.  If you want to go here, BOOK IN ADVANCE.  It was here that I enjoyed probably the prettiest cocktail that a barman has ever presented to me.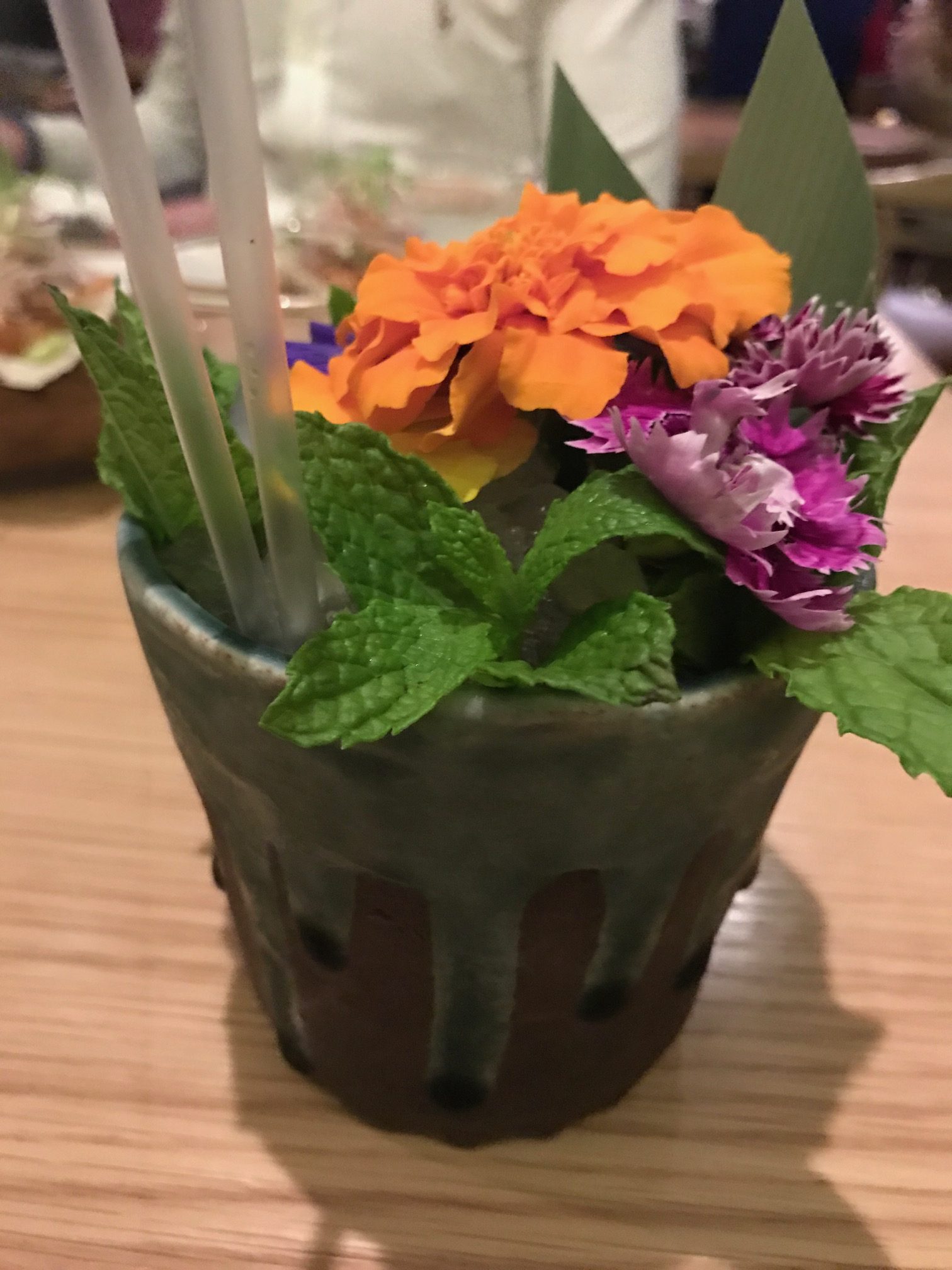 Lee and I, in hindsight, made a pretty silly mistake and went for the 5 course tasting menu.  This was not due to the food, which was quite outstanding and similar to the cocktail, presented in the most beautiful of ways, but by the time we sat for dinner at 9.30, the tiredness was creeping in again and so when unexpected courses kept making their way to us, it felt like we needed chopsticks for our eyes.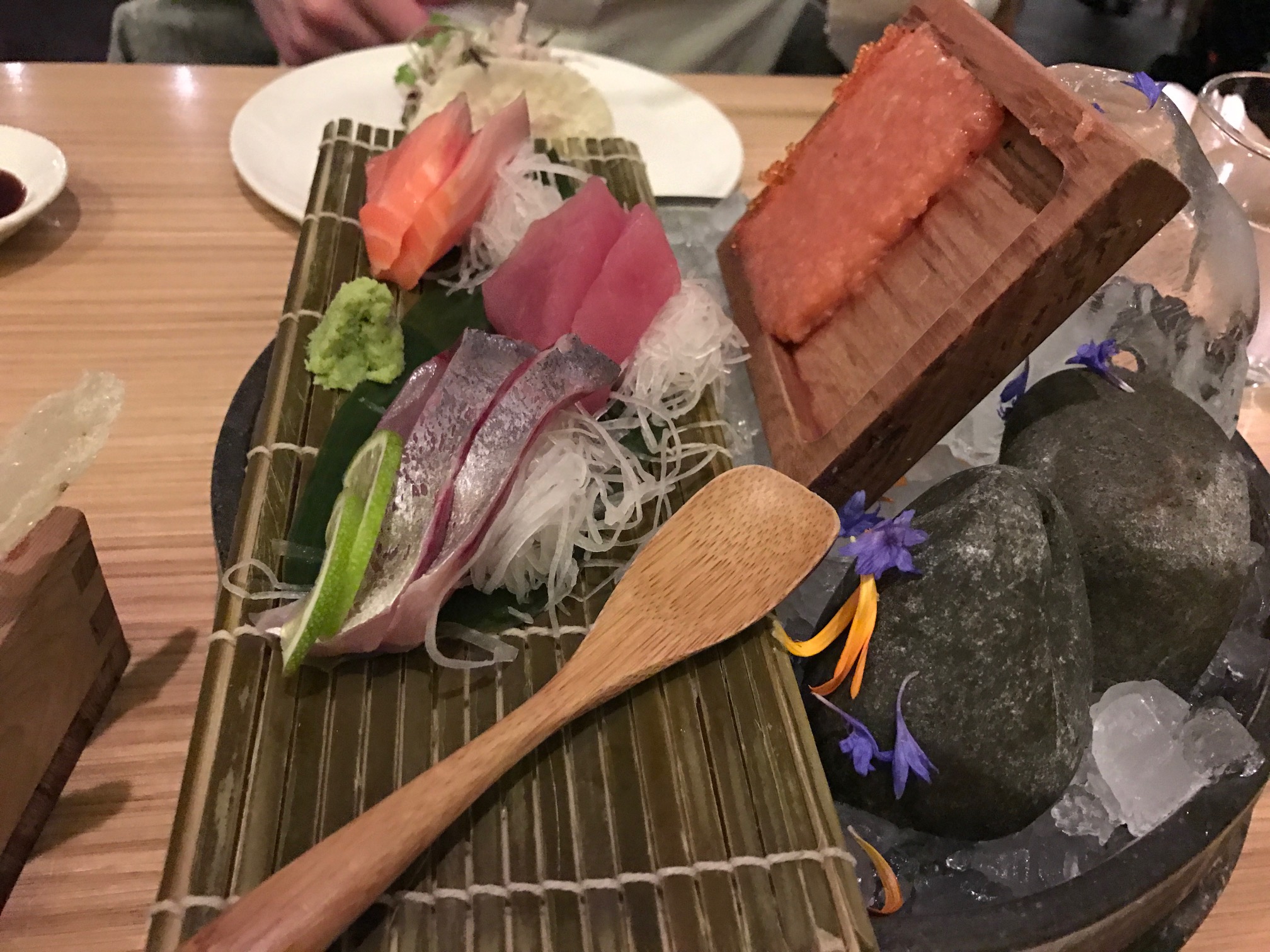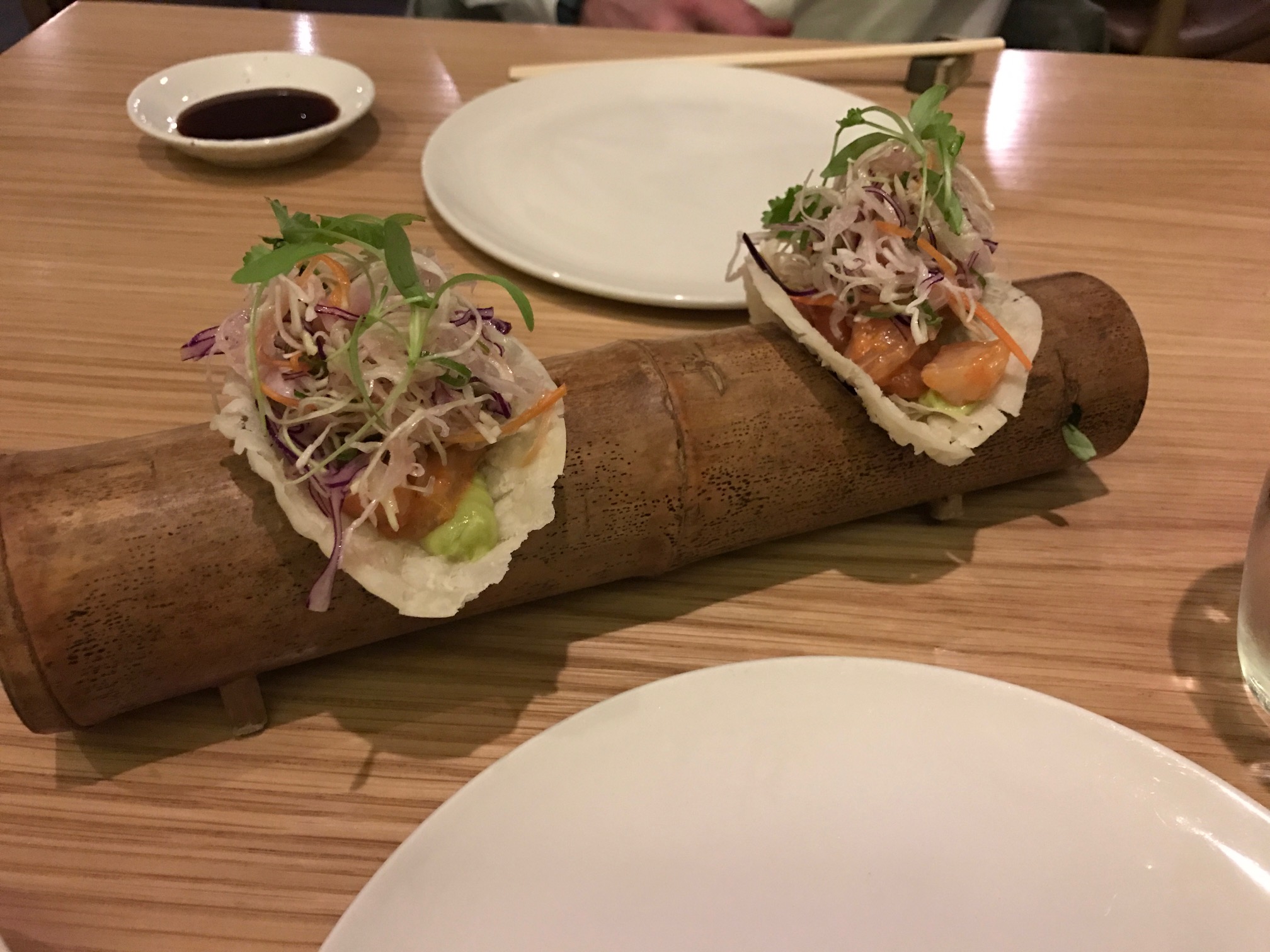 No joke, we have never nailed a dessert dish so quickly and by the time we had eaten it, I almost ran out the restaurant to get back to our beds.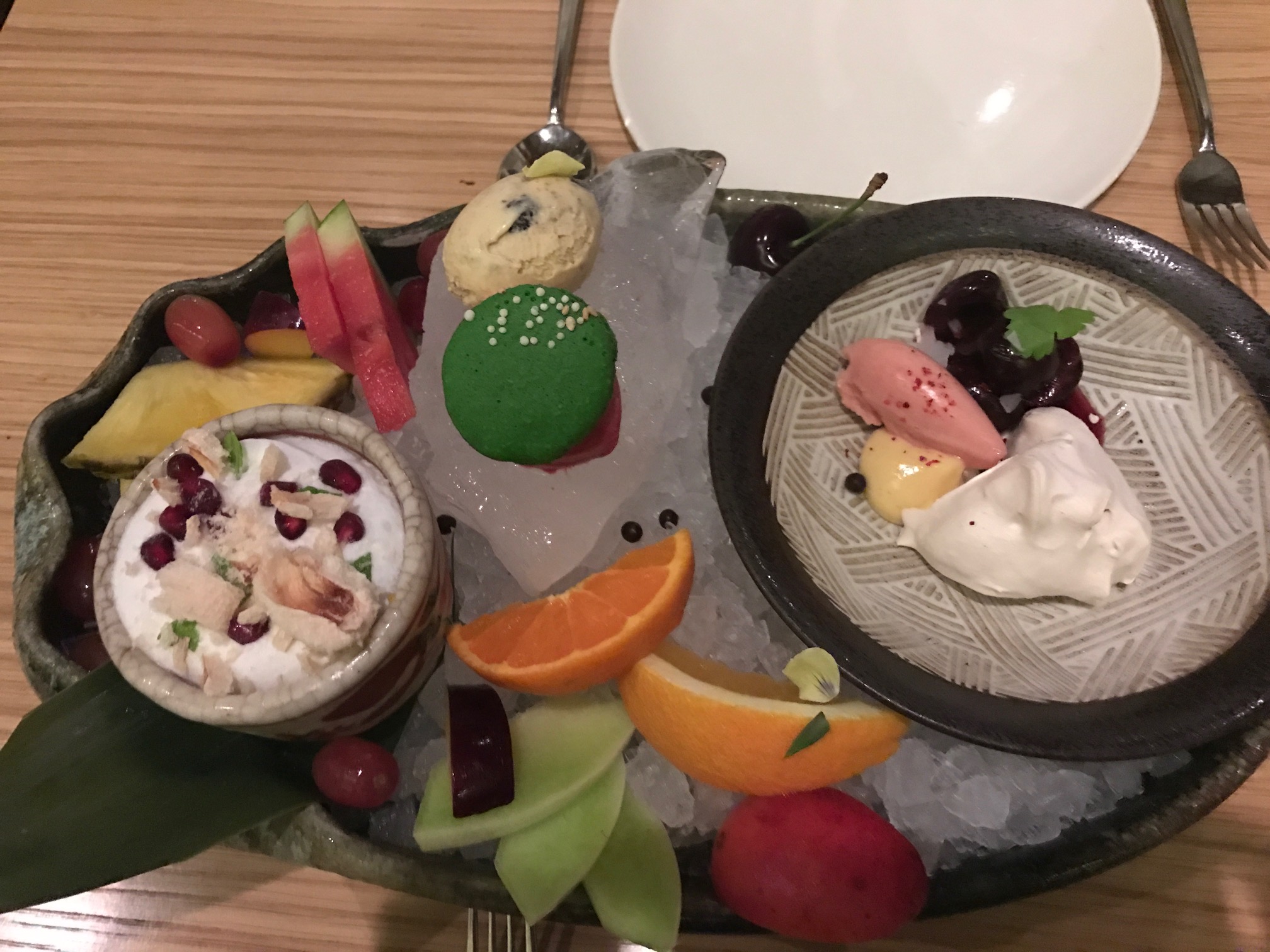 Botswana Butchery in Auckland is one of two in NZ (the second being in Queenstown).  The menu is incredible and so is the design of these restaurants.  In Auckland you look out to the harbour whilst dining and in Queenstown, you look out to the lake, so both in prime position offering prime cuts of meat.
Cost wise none of these restaurants were cheap, but that is not what Lee and I were looking for.  Prices equated to that of good restaurants back here in Glasgow.
Shopping
The only shopping I did in Auckland was to buy a denim jacket from Topshop to keep me warmer at night.  Queen Street is what we saw of the shopping opportunities, but apparently if you are looking for boutique stores High Street is where you want to be.  Newmarket, which is about 10 mins by bus from the centre, is said to be THE 'shopping district' so if we were to return, that is where I would venture.
Tours from the city
About a month before we left for NZ, I booked a return tour from Auckland to the Hobbiton Movie Set and Waitomo Caves.  Stay tuned for the next post where I talk livin' it up like a Hobbit and experiencing the magic of a glow worm cave!
PTD x