Last weekend passed by in a haze of baking for Andrena's baby shower (which mainly consisted of my dipping biscuits into tubs of condensed caramel, Bounty spread and jam), with the consumption of the sugary treats – and copious amounts of Prosecco alongside them – taking place at the shower on the Sunday.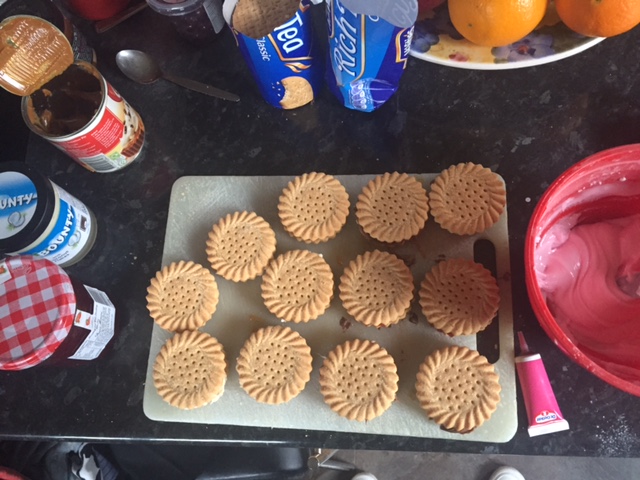 So in addition to the cakes (which were on the whole pink and covered in edible glitter) and fizz, the day was fab! Hayley, Mads and I had asked everyone to bring baby photos of themselves and so we played the 'Guess The Baby' game; we also split the 25 strong party of ladies into two groups and played the 'Guess The Lullaby' game (where I read out different lines from rhymes and the ladies had to guess the song, which is much harder than it sounds); presented Dreanie with all of her lovely gifts (she did pretty well…)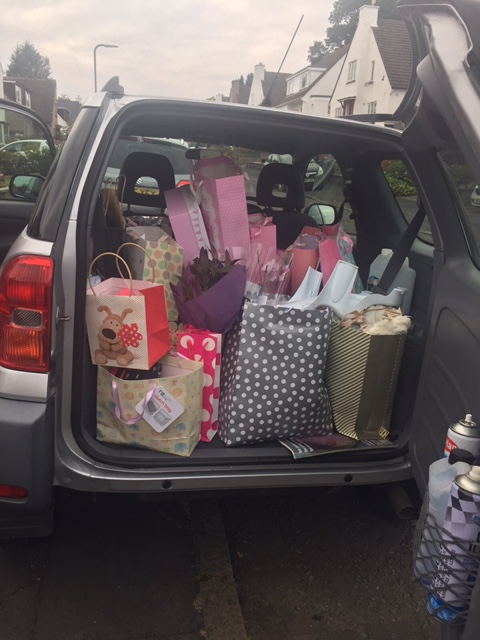 And everyone got the chance to watch Andrena and Sean's 4D baby scan DVD (actually amazing viewing).  The best part of the day was of course that the mummy-to-be had a good time at the final party before her little princess is born and she loved all of the little baby shower bits my cousins and I had pulled together.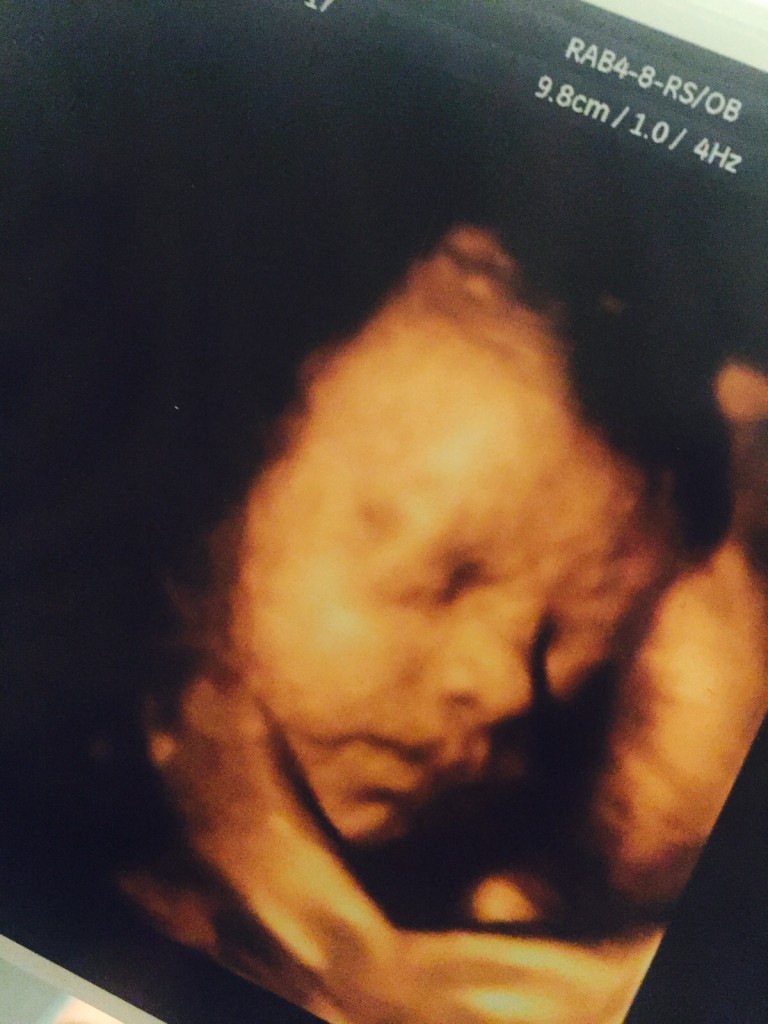 I have to say, the lip and moustache dummies and babies bottles went down an absolute treat, especially when filled with Prosecco (Shloer for the mummy-to-be of course)…
I mentioned in my last post I would tell you how to make the baby grow guest book, which is ideal if you fancy having something that bit different but don't fancy spending the £35-£40 they averagely sell for on Etsy, so here goes…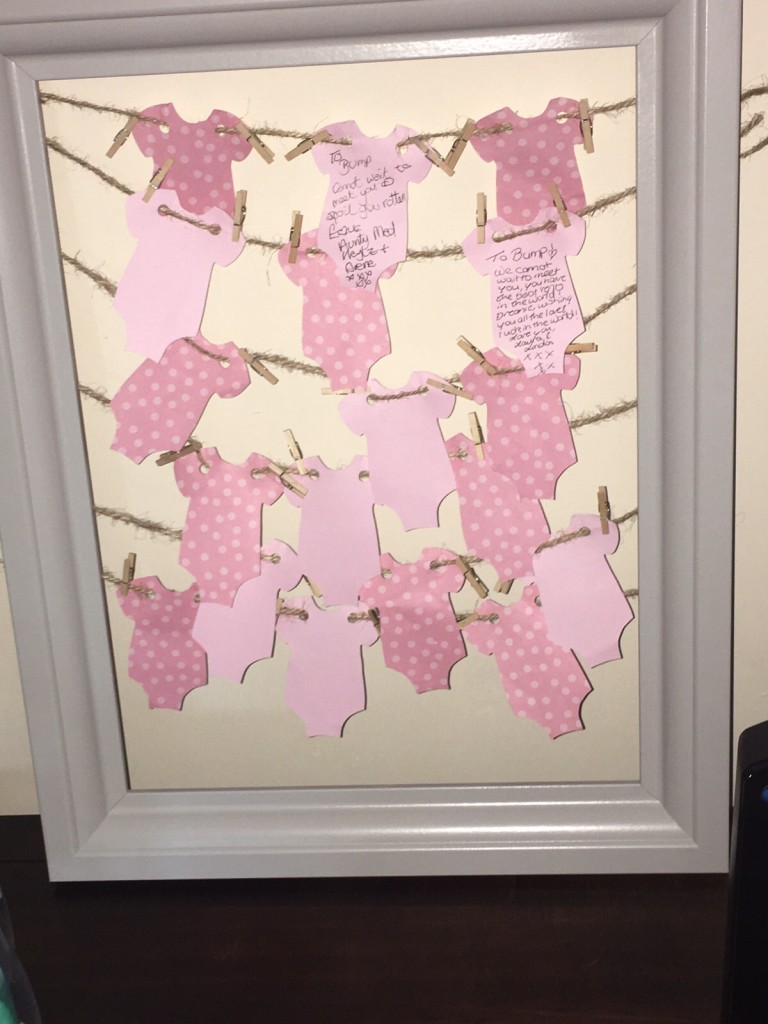 All you need is:
A picture frame (I picked up mine from Ikea for a tenner)
Twine
Card cut into the shape of baby grows
Mini clothes pegs
Drawing pins
A hammer
Now I have to admit, I kind of cheated.  I costed up purchasing my own twine, mini pegs and card for baby grows, but quickly discovered I could save time and money from getting 2 sets of nine from Jayne's Little Journeys on Etsy (who was lovely in the customer service she delivered and so I would def recommend).
And the process? Simply hammer the drawing pins and twine behind the frame from side to side, et voila!!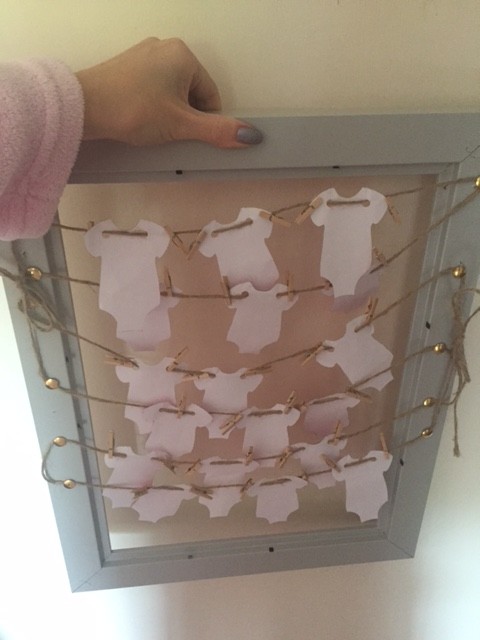 I went for pink and grey as that is the colour of Dreanie's baby nursery, but when it comes to frame colour and baby grow colour, you could really go for anything.  The only restriction I would say is that the frame should be wood, to allow for the drawing pins to do their job effectively!
Then when signed, a backing card and glass front can be re-added and then this is a picture with meaning for bump to read when she is older 🙂 x