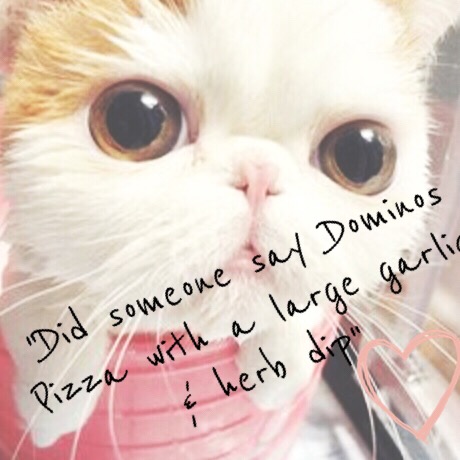 A few readers have been in touch with some questions about the Herbalife diet and so I wanted to take a sec to summarise the main points below…
Shake for breakfast (250ml skimmed milk – although if you are looking to cut calories further why not try unsweetened almond or coconut milk – with 1-2 spoonfuls of shake formula, I prefer 1 because 2 leads to you biting down on chalky balls during your shake)
100kcal snack (ideally not a carb – such is the Herbalife mantra – I used to eat half a pack of seasoned prawns from Tesco but then I learned you can have too many prawns…)
Shake for lunch (same measurements as above)
800kcal dinner (again as little carbs as poss, which by this point in the day will be super hard as all you'll be craving is a plate of potato, mixed with buttery pasta and rice)
100kcal snack
In addition to the above you are supposed to drink at least 2-3 cups of the Herbalife tea (apparently it helps you to burn up to 70kcals) but quite honestly the peach tea I had, tasted like either BO (not that I really understand what that would taste like) or bad breath – hence the reason why I tend to stick to the green tea.  A study by the Daily Mail back in Feb 2015 confirmed that drinking decaffeinated Green Tea, does indeed aid weight loss, but that one would have to drink 7 cups in a day…seriously who has the time for that?!
When I first did the Herbalife diet a couple of years ago, I purchased my shake formula from a distributor who was a friend.  However more recently, I have bought formula from eBay or Amazon, where it is cheaper than purchasing through a distributor.
The menu
So day 2 of this shitty, yet effective diet comprised of:
Shake for breakfast (with unsweetened Almond Milk) – c100kcals,
By lunch the thought of a chalky shake was making me feel sick so I had a Weight Watchers Chicken Soup – 94kcals,
A packet of Goan flavoured curry crisps – 92kcals,
Steak pie with peas, carrots and mashed potatos – in terms of kcals I am not too sure what this would be (with my mum cooking, I have lost all control of counting dinner calories and so let's just say 800kcals for talking sake),
Plum – 46 kcals
Orange – 85 kcals
Exercise – Sweet FA
Total – 1,217 kcals
Today the menu has comprised of:
Shake (in Almond Unsweetened Milk) – 100kcals
Shake (in Almond Unsweetened Milk) – 100kcals
Redang curry flavour crisps – 92kcals (incase you are wondering, we picked up these 'healthy' crisps from Asda at the weekend and they really are very good, with good bite too…)
Chicken kiev, with mashed potato and cauliflower cheese no less (my guess is that this is again not the best, especially with the extensive carbs throughout, but having down a bit of research on the kcalories of each serving I am happy to calculate this meal at 800kcals also)
A whole mango -at least this time I peeled the fruit, but I have to say, a mango is without a shadow of a doubt the hardest fruit to eat (see pic below for evidence) – 135kcals (according to My Fitness Pal)
Exercise – worked a bit later tonight and so the focus was on exercising the brain (these are the type of excuses I always tell myself!)
Total calories: 1,227

Dietary wonderings
Last night I was getting my lashes topped up by a good friend, Aileen, who is truly a lash magician, and as most women do when they get together for a natter, the topic turned quickly to diets and a question popped up: why do you pee more when you start a diet?
Well after having woken up at 4am for the past couple of night's desperate for the loo, I decided to do a bit of digging and here's a reasonable explanation from a Livestrong.com article:
Weight loss and urination are related. Increased urination is a side effect of losing weight by undertaking a healthy approach to dieting. Because losing weight requires you to eat fewer calories than your body burns, the most effective way to increase your ability to burn calories, or your metabolism, is to exercise. While increasing exercise burns more calories, it also boosts your metabolism as you replace fat with lean muscle. With an enhanced metabolism your body produces an increased amount of waste in the form of water from cells, urea from protein digestion and ketones from burning fat as energy. This waste has the effect of increasing the amount of urine you expel when dieting.
I guess it makes sense too if the human body is made up of 55% – 65% water, that when you are losing body mass, you lose water with it…
Scottish Slimmers
I've been hearing such good things about Scottish Slimmers of late and I have seen some massive success stories on Facebook (I have to admit I am strangely drawn to the weight updates of my friends, what with it being a constant battle in myself). It seems this diet is based on sins and you can have up to 15 day, but here's the mesmerising and inexplicable bit…rice and potatoes, fruit and veg and meats are all sin-free…WTF?!? This carb-allowing diet is almost the opposite from Herbalife and I think I might prefer these rules…However, I have started on this chalky shake, low(ish) carb path and so I will continue on…for just now anyway…
More updates to follow…x