Well this weekend has been an epic fail on the diet front…
It all kicked off on Friday night, when Lee and I went to the Hanoi Bike Shop in Ruthven Lane (Glasgow's West End) for dinner with our friends Dave and Heather.  This Vietnamese eatery was once hired out in its entirety by none other than the Queen B herself (that's Beyonce for those who were unsure – don't feel bad if this was you however, the more I age the less knowledgeable I become with what's being said by the youngsters of today) when she last gigged in Glasvegas.  So that should give you an indication of the quality of dining on offer…truly delish.
Having recently updated their menu however, I did fear that there would be nothing to equal the taste-bud teasers that were the coconut and sweetcorn fritters, which were a previous highlight on the starter menu, but I have to say the updated menu is truly just as good.
So good in fact, we ordered up a storm (spicy fritters (2 of), pork patties, chicken salad, beef curry (2 of), jasmine rice (again 2 of), bbq chicken , pork and extra noodles on the side to be precise).  When savouring cuisine from a far off-land, like you do at the Hanoi Bike Shop (which if you do go, I recommend you book due to it always been jam-packed), I always think it is a credit to both the food and the ambience created in the decor and service, if you then come away with a plan to visit the country to which the food hails from.
This meal was topped up nicely with a rather unique tasting Sauv Blanc from Mexico (a nod to our recent trip there for my brother's wedding) and was then followed swiftly by a double-scoop waffle cone from Nardini's (a pretty famous Scottish ice-cream parlour), around the corner and a few doors down from the Hanoi Bike Shop on Byres Road.
Needless to say, I won't be trying to add up my calories from this evening out…although what I will say is that it looks like a low calories bottle of sav blanc can equate to 630kcals and I necked half…
Saturday Menu (there's still hope and a chance to make back the calories…)
Things started off looking more promising, with my skipping breakfast to head out for lunch with my dad and aunt instead. However, lunch then became nachos (covered in cheese, cream, salsa, guacamole – the works essentially) followed by a chilli con carne and sour cream baked tattie, which then ran onto a bag of tablet (purchased from Nardini's the night previous) and then a 2-course takeaway curry for dinner… Calories wise, I would hate to comprehend the number it had risen to by this point in the day but if you consider that on Slimming World you are allowed 15 syns per day, then this blog gives a great account of how a takeaway would tie into that, click here to find out more).
And if that wasn't enough, my evening then ended at my cousins (they were hosting a Fake Bake Beauty party for me and their friends) and whilst there I snacked on chocolate, crisps, jelly sweets and a whole bottle of Prosecco…again I will stay away from calorie counting here (but will add that in 1 bottle of Prosecco, you can expect to ingest about 500kcals, which is about 40% of my supposed 1,200kcal daily intake at the mo).
As an aside, if there is anyone reading this who is interested in hosting a Fake Bake Beauty party and receiving 15% of sales on the night to spend on product then please do email me at: [email protected].  Alternatively, if you would prefer to skip the party and try the products now, then you can purchase them from my webshop: www.fakebakebeauty.co.uk/shop/lauramaginess.
Sunday Menu (has the weekend been a complete dietary failure?)
In short, yes.  Today Lee, my dad and I kicked things off with a full fry up no less.
I then followed this up with a Costa Brownie and Sunday Roast and from this point, I fully intend to enjoy an exceptionally over-filled bowl of Colpi's ice-cream (the world's finest ice-cream it has to be said).
The Weekday Diet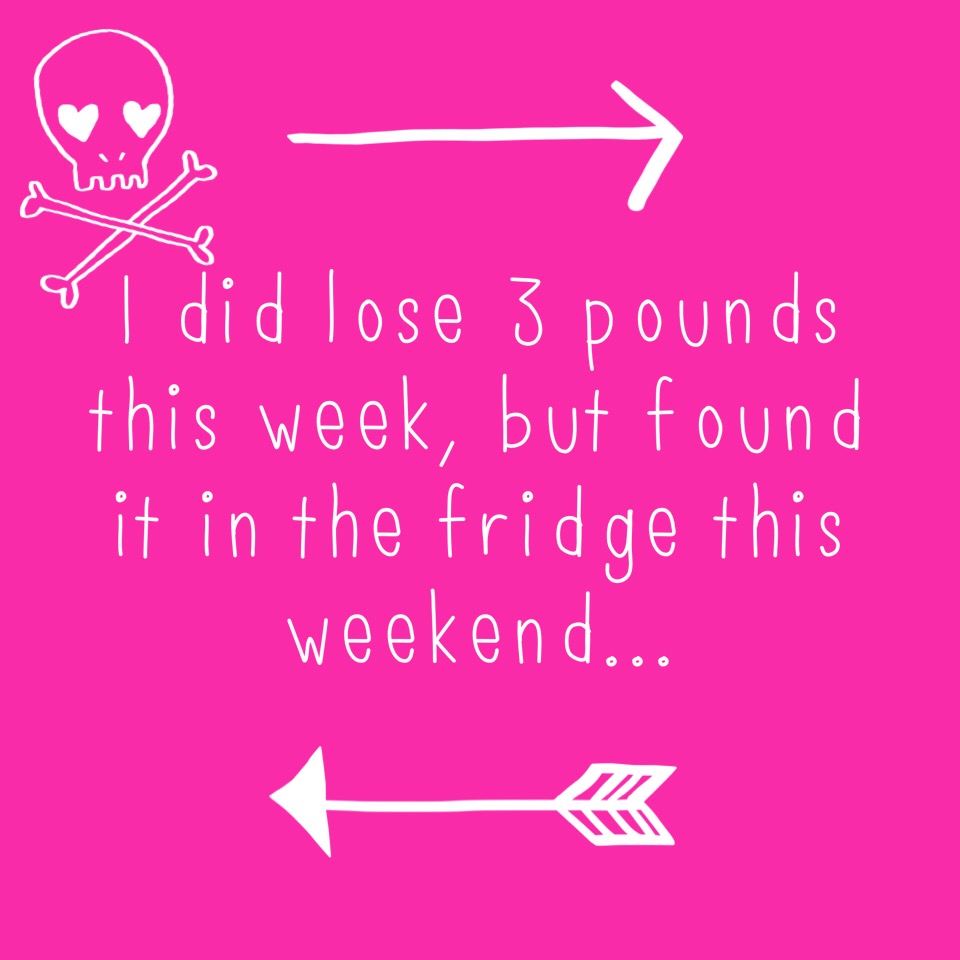 I, like most I am sure, have a complete lack of control when it comes to indulgence at the weekend.  I guess, my thinking is that if I having been good all week, a couple of days and three nights of no calorie counting should surely be allowed?  I decided to look into the logic of having 2 days 'off' the diet and it seems like this is something which is advised by some.  Take for example a book written by a Paul Rivas with the title: The Cheater's Diet: Lose Weight By Taking Weekends Off:
"…You will achieve weight loss by eating healthfully throughout the week and "cheating" from 9 a.m. on Saturday to 9 p.m. on Sunday…"
Sound good to you?  Well what about a study carried out for the Journal of Obesity Facts – details of this study were printed in the Daily Mail Online back in February 2014.  It concludes:
"For just as there are sleep cycles, there are also weight loss cycles, the study has found.

The researchers, at New York's Cornell University, found that almost everyone loses weight on weekdays and gains weight on weekends.

But, crucially, what separates the slim from the heavy isn't how much more they gain on weekends – it is how much they lose during the weekdays."
Happy bloody days! This is enough for me to carry on with the Herbalife, but only on weekdays, and save the weekends for living how I really want to live, which is pretty much on curry and cake, and wine and gin…So essentially the blog will now focus on the effects of sticking to Herbalife during the week only.
So tomorrow is weigh in day, but on the 'weekday diet' logic, perhaps moving this to a Friday would be better to enable the weekend indulgences (of which there has been many) a bit of time to 'do one', so to speak.  Nonetheless, I will weigh myself tomorrow (starting to hate the sight of my scales, funny how something so mundane can instill such fear into the negligent dieter..) and will keep you posted on the progress.
Hope you have all had a fab weekend and are managing to keep the Sunday night eater's remorse at bay 🙂 x