OK so I am only going to touch on this briefly…I weighed myself on Friday morning and I had put on 2 pounds (bas****). So I commiserated like any other failed dieter does, by eating a massive Domino's that night and then proceeding to stuff my face for the rest of the weekend (with copious amounts of both food and beverages).
Having learned a bit more about the Slimming World Diet over the past week (Lee's Gran Jean has been top weight loss lady in her class for the past 3 years running), I think that is going to be my new dietary direction (as soon as this god almighty tub of Herbalife shake has finished).  Until that time, I will keep going with the diet Mon-Thurs with as many dog walks and dare I say it, jogs (which to be honest is about as likely to happen as me sticking to the Herbalife at the weekend) as I can.
Frolicking at the Fringe (well at least the strippers were…)
Every year I try to make the most of the Edinburgh Fringe, well ever since I started working in Edinburgh in 2008 that is and seeing so much more of my cuz Dreanie.
I used to stay through in Edinburgh every Tuesday and Thursday night and on many a weekend and so Dreanie and I used to fair make the most of the shows and the fabulous pop-up bars that were dotted around the city.
If you haven't frequented the Fringe yet, GO!! It is without a shadow of a doubt the best thing that Scotland offers the World every year, an eclectic mix of culture, fun, partying and people from all walks of life.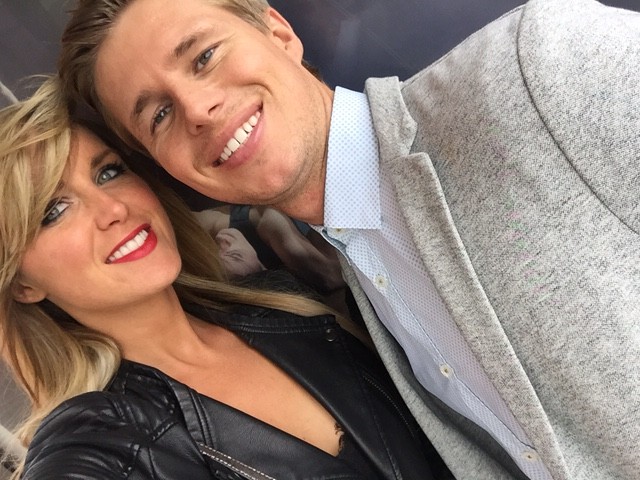 Picking shows for The Fringe can be a mine field and so it is always good to go on recommendation.  For our show menu this weekend, Lee had allowed me free reign to decide what we were going to see, so our day went like so:
2pm – Candy Bar on George Street for lunch with my Aunt Mad (plus a bottle of the house Rose)

3pm – Famous Grouse Ginger Beer at the Famous Grouse tent on George Street (we just missed what sounded like an amazing young Operatic singer but the line up of entertainment in the tent was great and there is an abundance of tartan covered Harris Tweed chairs and vintage chesterfields to relax upon)

4pm – Over to the Royal Mile to pick up our tix for our up-coming shows (from George Street this walk talks about 20 mins, in heeled Hunter well boots, maybe slightly longer – never underestimate the hills of Auld Reekie

5pm – Jouneyed over to the Pleasance Bunker (next to the Pleasance Courtyard) for a few Hendricks gins before BLAM!  With all the venues across the city, I'd recommend a map to get from A to B or Udderbelly to Gilded Ballon to Pleasance and so on and so forth (literally)

5.55pm to 7.10pm – Blam! was good…but not if you have a short attention span.  Essentially it was a theatrical depiction of four men in an office pretending to be super heroes and using office props in their quests.

Now there were moments of comedy and the show was a sell out so whoever the PR or marketeer is working behind the scenes has done something exceptionally right.  In saying that however, I am not sure I would recommend it to anyone, unless they liked theatrical performances with no speaking. The last five mins are said to be the best, but we of course left within the last four to ensure we got to our next show on time…neither of us were too upset mind you.

7.10pm – 8.10pm – Jimoin Yeehaa show at the EICC.  This show is a must-see in both Lee and I's opinion.  Jim (an Irishman) is absolutely hilarious but naturally so and his humour is very clean cut and simple – similar to Billy Connelly's observational humour.  I was actually a bit gutted when his show ended, truly worth every penny.

9pm-11pm – Dinner at The Outsider (on George IV Bridge) which was nothing short of bloody amazing.  If you are looking into restaurants to enjoy on a visit to the Fringe, I would absolutely recommend this one, but be sure to book in advance to avoid disappointment.

The menu is fashionable and healthy (I for example dined on prawn and chicken skewers, with beetroot coleslaw in a pitta bread and Lee had the fish stew (a bit too fishy for the both of us, but perfect for those who love a right fishy feast).  We then topped this up with garlicky fries and massive slabs of bread with Olive oil sauce and butter…yum.  And the vino list is as equally amazing (with pretty quirky little descriptors for each offering on the menu) and on Saturday night it was the Temperanillo for us.

11.30pm – By this point rain the size of tennis balls was falling from the sky, but with a severe lack of taxi's Lee and I had to make the 25 min walk over to the Voodoo Rooms for our next show…

00.20 – 1.20am – So our last show of the night was pitched as a Blues and Burlesque Show and it was the only Burlesque/ Cabaret show we could make after our dinner that we hadn't seen before (last year for example was the 'Best of Burlesque' show which ended up being kind of average).

Now granted, this show was called the 'Illicit Thrill' (alarm bells for most others) but I hadn't read the description of the show prior to booking and so didn't start to worry/ wonder about the content until I noticed that the rest of my fellow audience members – who were queued to get into the show room – were mainly men, but not the discerning/ cultured type, more like the epitome of Lads/ stags/ creepy looking types (alarm number one).

Alarm number two rang when the ladies at the entry to the performance handed out fake $1 bills. Alarm number three came when a voiceover screamed out we would be seeing 'FULL FRONTAL NUDITY' and then the final alarms (4,5,6,7…) rang when the two leading ladies took everything off (at this point I found myself internally screaming at myself  "did they just take their pants off"), were getting to know each other with their hands, drinking champagne from each other and then proceeded to literally crawl across the audience members requesting that they place the dollar bills in their arse cracks with their mouths…not exactly 'date night' material I am sure you'll agree and yes mum (I know you will be sitting mouth agape when reading this post) it was truly shocking.

Positives about the show?  The main lady (who was 40 and surprisingly so, as she had a cracking figure – I would know having seen every part) admitted she had been a stripper in Edinburgh's pubic triangle for many many years and so she had quite a number of funny stories to tell, which very much so took the piss out the stripping clientèle and their perception of the ladies who 'dance' for them (no they do not love you, apparently they are thinking about what they need to pick up at the shops or what they are having for dinner the next night, or when they last flea'd the dog etc etc as they perform).

Further to that, the band who played throughout the entirety of the show 'Back Cat Bone', were truly amazing, they played the type of music you would expect to hear in True Blood or the deep south USA.

Other than that, if I was ever curious about what happens in a strip club, I now know and I must be one of a minority of wives at my age and stage (who isn't one of those freaky types – not that there is anything wrong with that but it's just not really my bag) who willingly took their hubby to a strippers show at the Fringe… From Lee's perspective, he was just so relieved it had been me who booked it!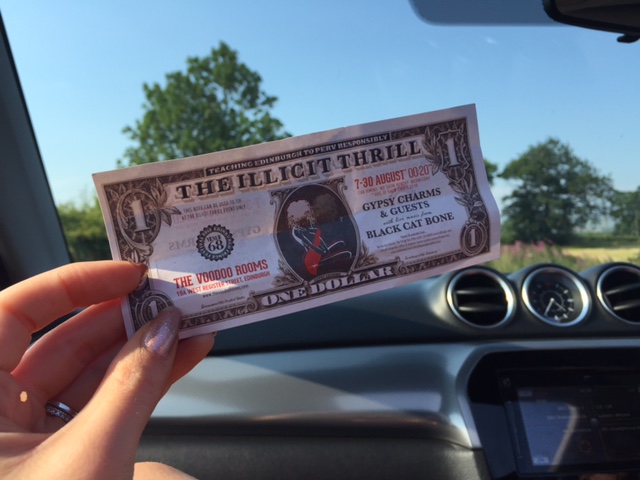 One thing is for sure, enjoy the Fringe with an open mind and do as much research as possible before booking anything. Or you too could end up with an up close an personal encounter with a naked, champagne covered, 40 year-old stripper with flashing light piercings all over her lips…x