I must apologise for the lack of posting thus far in 2015 (do I sound like a broken record yet?).  It seems that every night Lee and I's focus has been doing up the cottage of late (which we hope to put it on the market in May) and what with this and my recent joining of Fake Bake Beauty at Home, my time seems to be getting shorter.
I had mentioned in my last post that Pink Tartan Doll is also soon to undergo a complete makeover and so this has also been a focus.
A Beautiful Business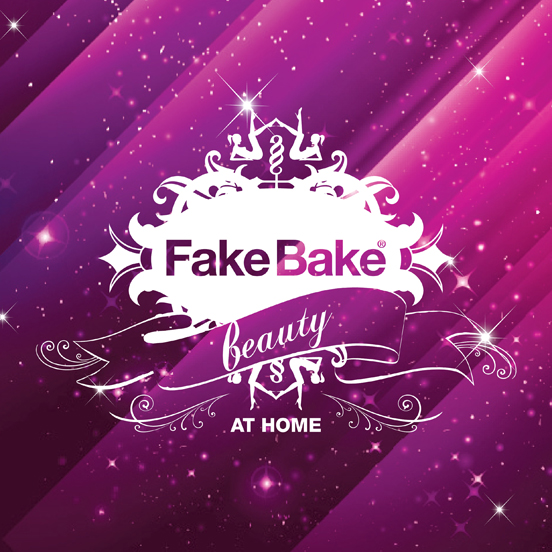 I want to take some time to tell you a bit about Fake Bake Beauty at Home.  This is a new division of Fake Bake, which is based around Direct Selling and Party Planning with a fantastic commission structure and is a business founded around the ethos of fun.
There is a similar mantra to Virgin Vie (where did that disappear to I hear you say), however I have to say that the new Fake Bake ranges, like the tanning products, have far more personality and please believe I am not just saying that because I work for the company. You only need to hear the product names to understand this point.
Developed by Sandra Vaughan, formerly Sandra McClumpha, (Global Beauty Consultant at Fake Bake and the inspirational Scottish business woman responsible for bringing Fake Bake from the US to the UK), Craig-Alexander Wilson (the 'Beauty Boy' from the Sunday Mail and 5pm.co.uk), and top skincare specialists at Fake Bake's laboratories in Dallas, Fake Bake Beauty offers three new ranges that are bursting with beneficial ingredients and aesthetical indulgence.
Perfect products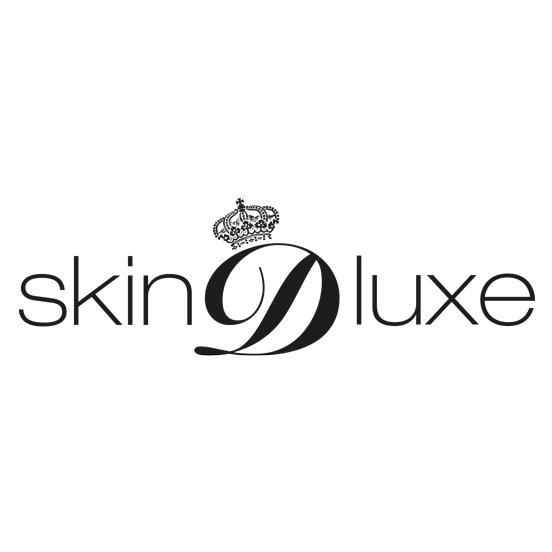 Skin D-Luxe is a luxurious skincare range (or should I say Skin D-Luxe offers the Royalty in Skin Loving Luxury), and includes: Dream Skin Moisture Melt Nourishing Facial Cleanser (LOVE); Oil or Nothing Clean Sweep Cleansing Oil; Lustre Lotion Radiance Reveal Tonic; No Needles Fine Line Eraser and Prime Time Age Defying Moisturiser (BEAUTY MUST).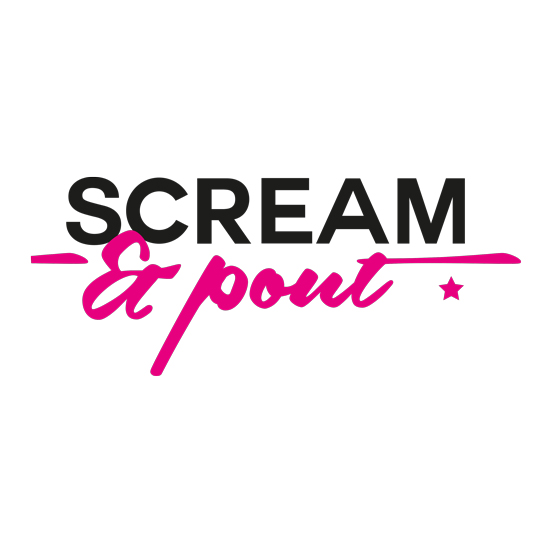 Scream & Pout is truly a make-up collection to shout about and includes: Blurfection Smooth & Illuminate Primer (SUMMER MUST); Wonderwear Special Affect Foundation (FAVE FOUNDATION); The Feeling's Neutral and Set To Smoulder Eye Palettes; Hot Glossip Lasting Lip Shine; Colour Crave Smooth & Shine Lipstick (CAN'T GET ENOUGH); Get a Grip Gel Effect Nail Lacquer and Fake Me Up Marvel Lash Mascara.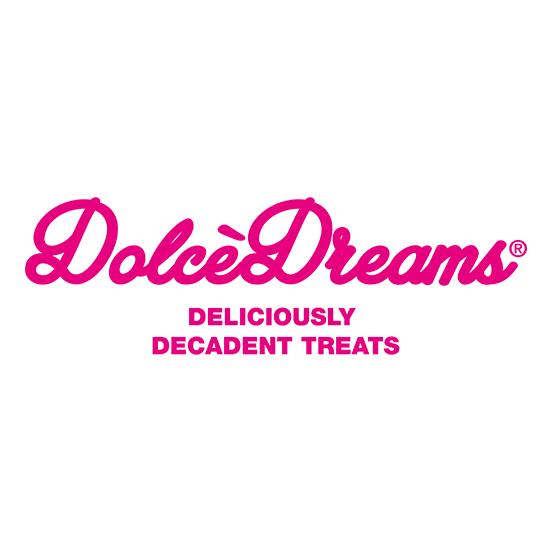 Dolce Dreams is a deliciously decadent Bath & Body range which really does give skin its just desserts and includes: Honey Brulee Bath Drizzle; Sundae Sprinkles Shower Crème (DELICIOUS); Coconut Macaroon Body Scrub (FAVE), Bon Bon Body Fizz and Lemon Meringue Body Whip.
I could go through the major USPs of each product (aka, unique selling points in 'marketing speak'), telling you for instance that the Prime Time Moisturiser contains Matrixyl 3000 (a revolutionary peptide that encourages collagen production in the skin to plump out skin and reverse the signs of ageing), or that Blurfection contains a glamorous blend of Mica and Aloe Vera that gives a soothing and soft focus veil that magically blurs imperfections, or even that the Coconut Macaroon Body Scrub is a natural sugar exfoliator containing Shea Butter and Coconut Oil, which softens skin and boasts a no sting formula that can be used after shaving…but rather than running through the greatness of each product, I want to focus more on the business opportunity that Fake Bake Beauty offers.
Where to shop…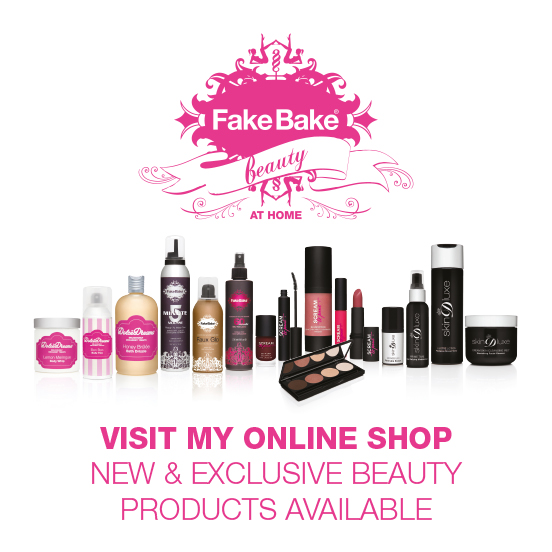 If however you are more focused in the products themselves, then fear not and follow this link and on this page you can also download a product catalogue to peruse at your leisure.
A beauty bag in a business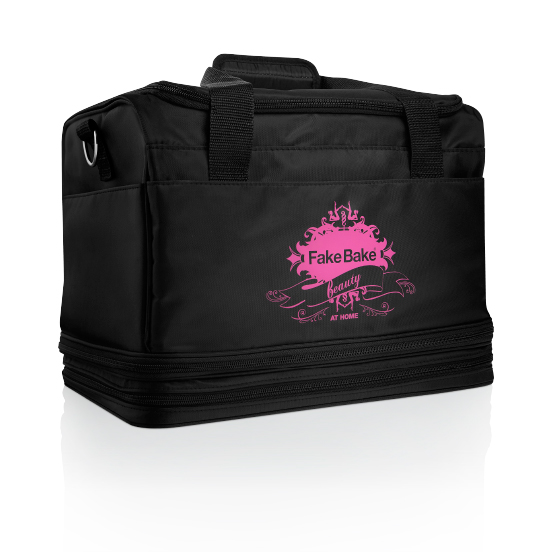 I became a Beauty Consultant because I fully appreciate just how good these products are. So selling them for me, is simply telling people why I like them and then from their on in, the products sell themselves as people already know and love the Fake Bake tanning products.
Let's face it, in this day and age, when one has constant access to online shops like Missguided and ASOS, high-street shops like Topshop and River Island and then shops at a slightly higher price point like Ted Baker (which I have to say I am obsessed with at the mo), it's easy to become a champagne shopper on a lemonade budget. Being able to make a bit of extra money to top up your wage therefore, will likely be a desirable option for most girls like me.
Becoming a Fake Bake Beauty Consultant, allows you to do just that, top up your wage or even provide part-time or full-time flexible employment.  This truly is the ideal opportunity for students, professionals, stay at home mums or anyone who is not in employment (not through their own choosing) and who wants to put direct sales on their CV.
For the cost of £99, you will receive a starter kit (your beauty business in a bag), which includes a large sample of each of the ranges, 'Magalogues' (our name for product catalogues), Business Tools and Promotional Materials, as well as your Public Liability Insurance (which is essential if you are in other people's houses demo-ing beaut products) and free training (this takes place every month and is a really fun get together with your manager and consultants in your area where you learn about the products and how to offer your customers beauty treatments).
And finally, every Consultant gets their own webshop where they can send customers to for repeat purchase and promote across their social media platforms to encourage new sales.  You can see an example of a web shop here.
So…how does it work?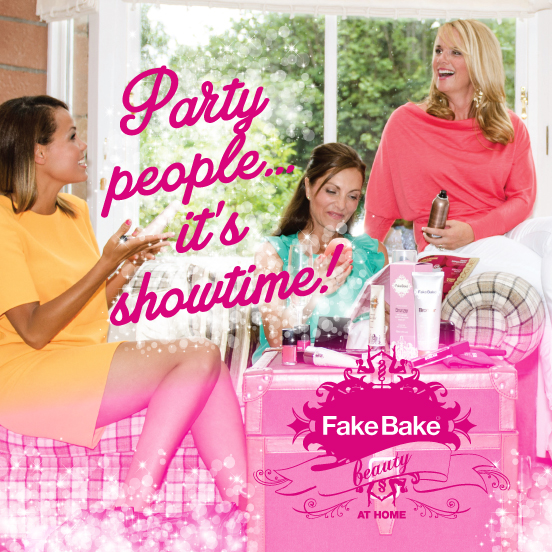 Well with Fake Bake Beauty it actually does Pay To Party!  Start with hosting a party for your family and friends, talking through the Magalogue, the products and do a few demos.  In no time at all, people will be reaching for their purses and for every sale made, you then make a commission – essentially Fake Bake are paying you for getting their products into the hands of your customers.  And the higher the sales, the higher the percentage commission, it is as simple as that.
During every party, you have three aims.
To drive sales
To encourage further party bookings and you do this by making your party as fun as possible and by showcasing as much product knowledge as you can
To promote the Fake Bake Beauty opportunity to potential recruits who may wish to become part of the business or even part of your own team (with 5 recruits, you can become a manager)
From the moment you join FBB@H, there are sales incentives to get you going and help build your kit.  What's more, Craig-Alexander writes a weekly email which recognises sales, success stories, includes product news and this all really helps to build a sense of community amidst the Consultants.
Career progression
There is also of course the opportunity to rise in the beauty ranks with Fake Bake Beauty.  You could grow your own team and become manager and start to receive a monthly wage and bonuses from Fake Bake.  This however is not always for everyone, especially those who are already in full time employment and so it is not a problem to simply use the opportunity for extra tokens to satisfy your monthly fashion fix.
Partytime
So far, I have organised 2 parties and had 3 one-to-one sessions as a Consultant.  The feedback on the products has been amazing (with the formulations bettering that of the top brands in the market, it would be surprising for feedback to be negative) but moreover the feedback from the parties themselves has been great.
As a Consultant you are offering your customers a unique way to shop – there is no trying to sneak nail colours on in a shop, painting by numbers on your hand with lipsticks, or not being 100% positive a foundation is the right colour for you – for at a Fake Bake Beauty party, you can try all the products for yourself (and of course it is the consultants' job to ensure they have tester brushes to enable their customers the opportunity to do this).  And along with make-overs, this can also incorporate facials to test the skincare collection, hand scrubs to test the bath & body range and tanning demonstrations to alleviate any tanning fears customers may have.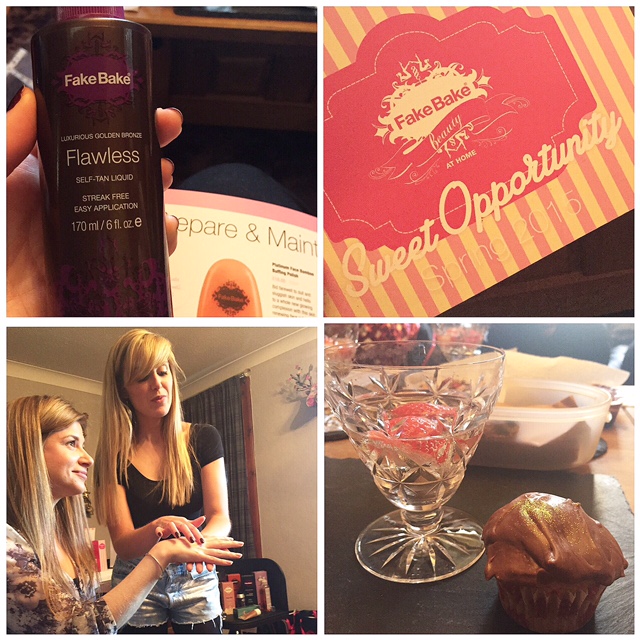 If you are interested in becoming a Fake Bake Beauty Consultant, please contact Fake Bake HQ on [email protected], you might just love it. x