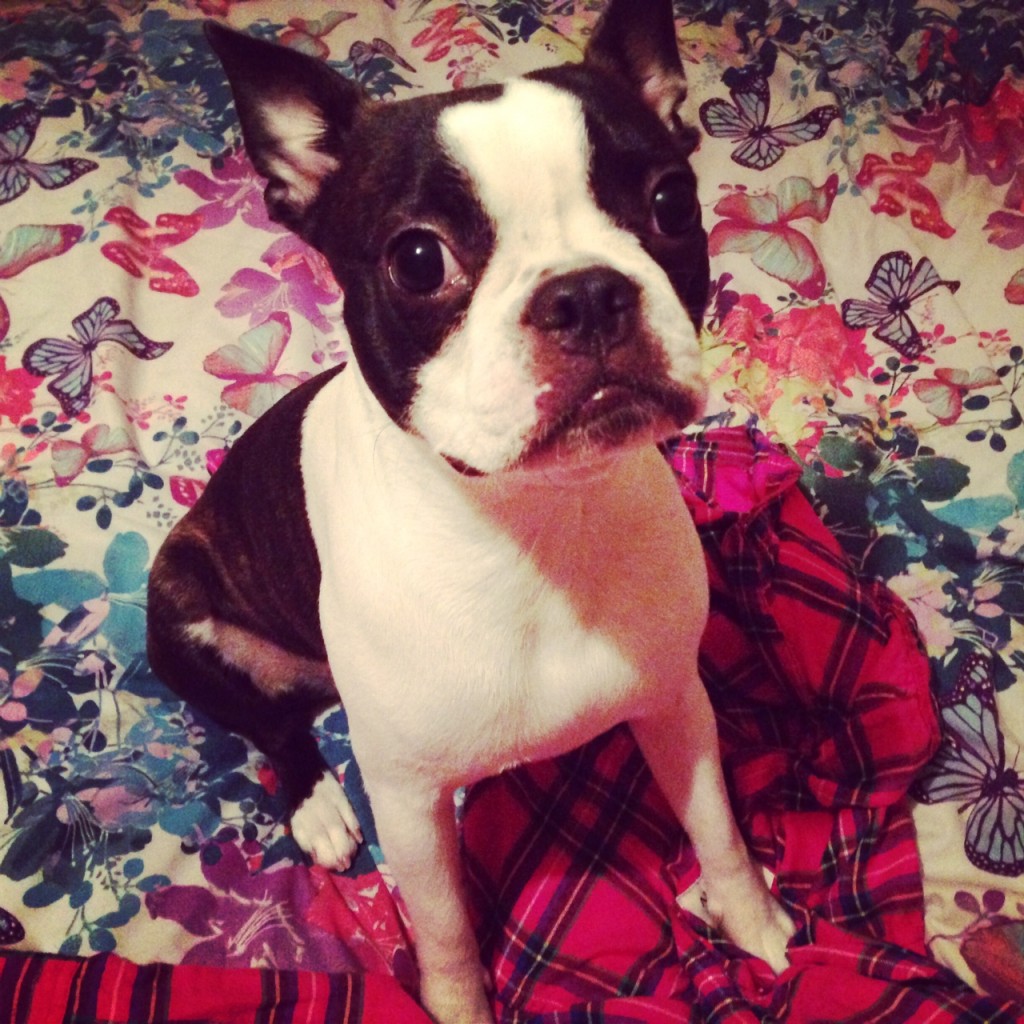 When I was little, I dreamed of becoming a fictional writer having penned my first novel in primary three (Tom & Ted: To Find The Treasure).  After book one however (which I had always intended to be the first in a series of Tom & Ted's adventures), I became far more interested in being a tomboy and creating my own real-life mischief, so started spending all my free time fishing, skateboarding and generally annoying my brother Grant and his friends.
In secondary school, I flirted with the idea of going into journalism, which turned to an ambition to work in marketing when progressing through Uni.
Although I have changed massively since my days of being a tomboy (when I actually wore mini-skirts as hairbands much to the dismay of my mother, which ironically years down the line also became a problem when she felt I was doing this again, but in reverse), my passion for writing has remained pretty constant and so it was based on this fondness, I thought I would give this blog a go.
Why Pink Tartan Doll?  I genuinely seem to have an addiction to the colour pink and the pattern of tartan, both together and separate.  In my latter years at school I was known as the girl with the pink train tracks and since then, every accessory I own seems to always end up pink.
Tartan is also something I like to cover both myself and things around me in.  It is timeless in terms of its use in the fashion industry but also with its links to the history of both Scotland and Ireland, where my own roots are firmly set.
And 'Doll'? Well that was a bit of a wild card choice.  At the ever so slightly ripening age of 27, I am outwith the tickbox bracket of girldom, but also don't quite feel like a fully mature 'woman'…yet (cue Britney Spears' 2001 soul searcher: Not a Girl, Not yet a Woman) – and so from all this, Pink Tartan Doll has come about.
There are several fave topics that this blog will concentrate upon. On the 24th May 2014, I will be marrying my fiancé Lee and so hope to impart any advice and tips I have as we finalise the preparations for the big day.  I am a self-confessed shopaholic and so fashion, beauty and my passion for travel will also feature, along with my obsession with food and my struggle to keep this somewhat in check – as with most females my mind and actions constantly saunter between the 'nothing tastes better than skinny feels' camp and then the 'I'm going to eat every piece of chocolate and cake that I can get my paws on' camp.
Finally, I have no doubt our little Boston Terrier, Haggis McTartan, will be a major focus of my stories for her exceptional cuteness, comical actions and hilarious, very teenage-like moods.  That's her in the lead pic!