I don't tend to do many blog posts focusing on my Fake Bake faves. This has nothing to do with the products, for they are truly amazing. But I guess it is more down to the fact that I know, you know, that I am part of the marketing team at Fake Bake and so I am conscious you might suspect a biased sales pitch kinda based post.
That being said, I could not let another day go by without talking to you about the brand spanking new Flawless Coconut Tanning Serum.  I have a feeling it might change the way you tan…it has for me.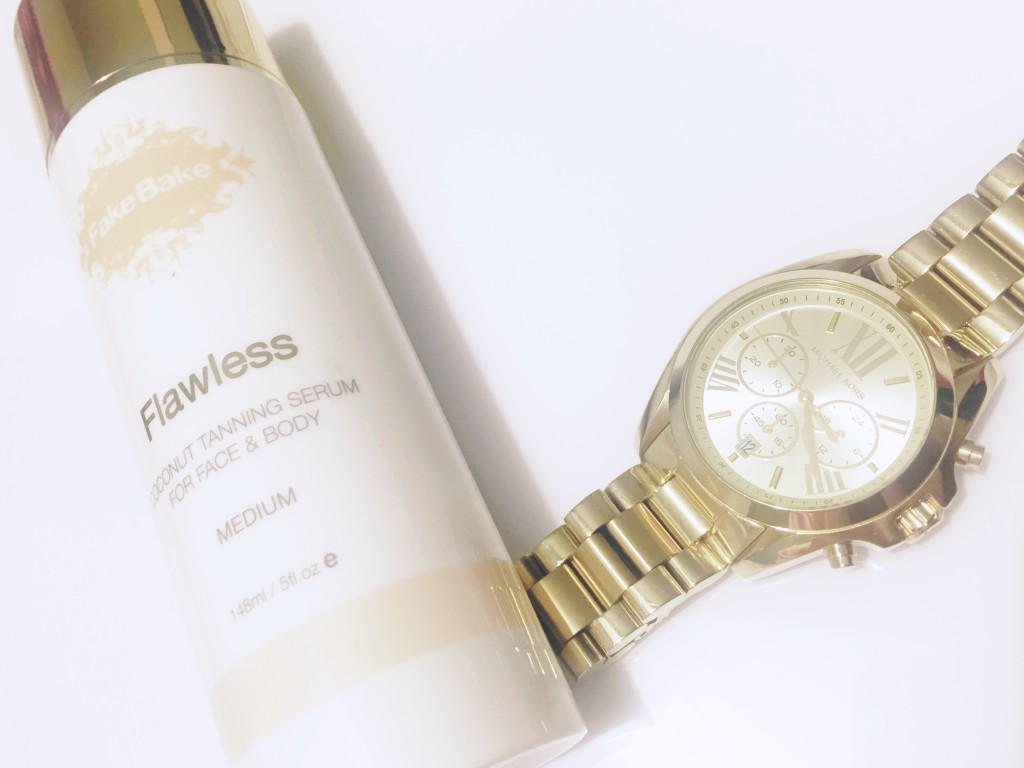 Here's what makes this magical bronzing elixir so damn special:
Coconut Oil
This natural anti-ageing ingredient is a highly effective source of moisture which nourishes, firms and improves skin tone. Coconut Oil is also notoriously hard to blend with tanning agent DHA, but after two years in the making, Sandra Vaughan and the award-winning team at the Fake Bake lab in Dallas cracked it. Moreover as a 'superfood', coconut is celebrated as being good for absolutely everything and now when mixed with Fake Bake, it is a match made in tanning heaven.

Lightweight Serum formulation 
A worldwide exclusive in tanning, the serum formula provides a refreshing and melting effect on contact with skin.  It's not as thick as a lotion, nor as thin as a liquid (in Fake Bake speak, thinner than Original but more moisturising than Flawless), so it dries immediately without feeling sticky on the skin and all the while boasting the highly nourishing properties of a serum… for face and body. Revolutionary!

Hyaluronic Acid
This is a mega on-trend ingredient in the beauty industry right now for it's ability to stimulate collagen production, maintain skin elasticity and improve skin hydration, all whilst providing anti-oxidant protection from ageing free radicals.

Premium naturally-derived tanning agents without artificial preservatives
These babies (DHA & Erthyrulose, boosted by DMI) ensure your tan is long-lasting, streak-free and fades out evenly.  Fake Bake is all about your pigment, and is never based on percentages like other brands.  This means that all of the tans work to complement the user's natural skin pigmentation providing a natural tan everytime and ensuring no wearer can be likened to a naval orange. It's basic tanning 101 people!  You can rest assured in your trust of Fake Bake.

Glycerin
A powerful humectant that retains moisture in the skin. We all know it is dried out skin that causes wrinkles and so when it comes to the lotions and potions that you use, it is wonder ingredients like this that come to the rescue!

Silk Amino Acids
And again these anti-ageing ingredients help to prevent dehydration and wrinkles, leaving skin with a silky soft texture. Really, this is the icing atop a cake made of liquid gold.
Sold yet?
As with all Fake Bake products, the serum comes with the application tools necessary to apply and in this case it is gloves.  This enables you to spread the the serum across the skin (remember to take it right up to the hairline when applying to your face) and marvel at its melting effect on the skin as you go.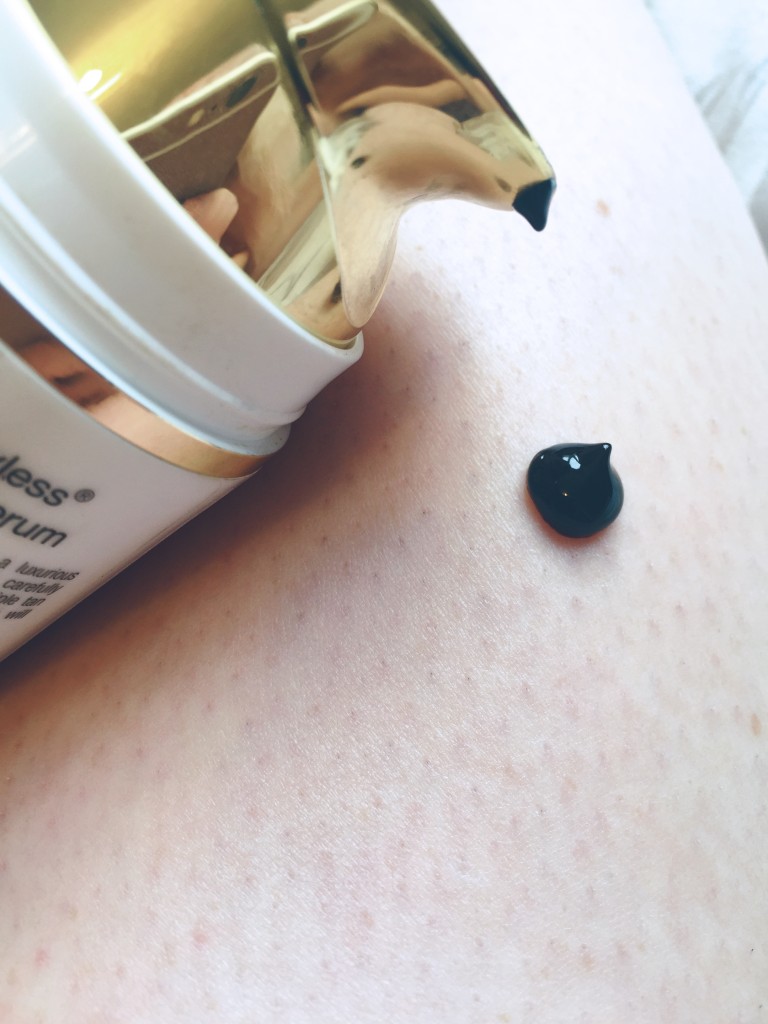 You are best to use a small bit at a time and rub it in circular motions to ensure an even coverage.  But fear not, streaks are impossible as the guide colour (the fact that the serum is a dark chocolatey brown) allows you to see where you have tanned.
I am naturally pale (as you can see from my before and after pics below.. that's a very white leg and a furry tanned arm in case you are wondering), and so although the tan can be washed away after only 4-6 hours, I sleep in mine to reveal a tan that I would normally only achieve after spending a month in the sun (seriously my skin tans at a snails pace!).
At £29.95 this is the most luxurious tan in the Fake Bake repertoire, but I can assure is worth every penny.  When a product becomes a fave at Fake Bake HQ, you know that it is good, especially with it being packed with seasoned tanners who have tried every tan there is on the market and I mean every tan…. x
Shop the tan via my beauty page here.