Haggis and I were delighted to be invited to a 'Glamour Pooch Shoot' with top portrait and boudoir photographer Simone Hilliard a few weeks ago.  If you treat your dog like a diva and likewise you prefer to live life in the glam lane, then this new trend to hit the photography world is absolutely 'pawfect' for you.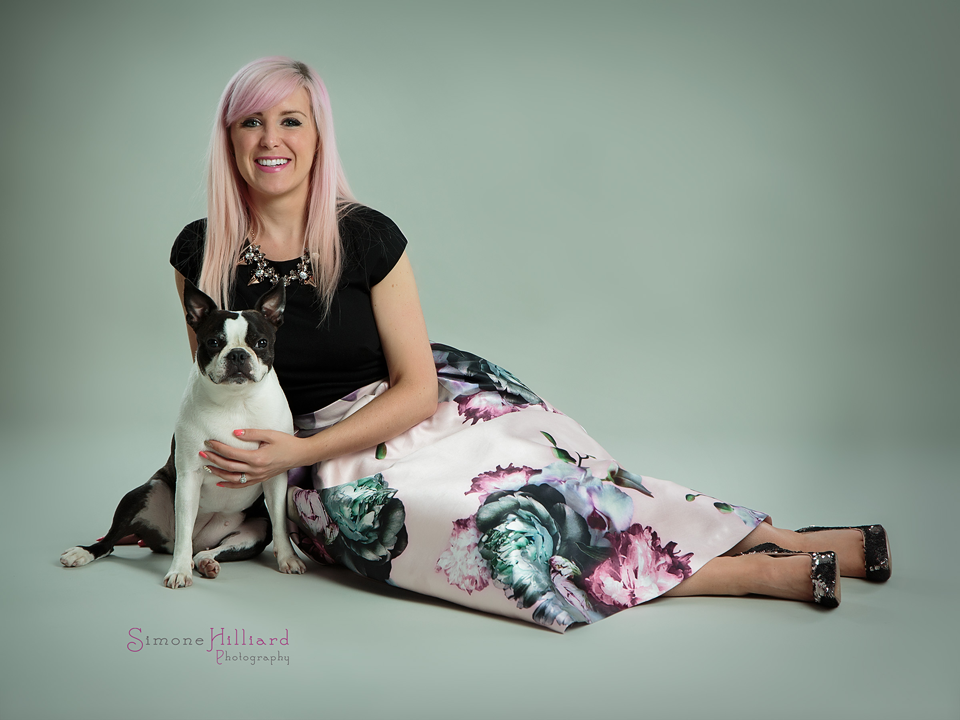 I first came into contact with Simone on a Boudoir Photography shoot – back when I was over a stone lighter I should add… damn you Malbec.
What I really like about working with Simone is how comfortable she makes you feel (essential for you during boudoir and for your furry friend during a Glamour Pooch shoot).  What's more, she has a stand out mantra that seriously does focus on female empowerment through photography:
"I love creating beautiful images for women that make you look and feel confident, empowered and gorgeous. We are all busy these days so why not take some time out for yourself to relax by having exclusive use of my studio to reconnect and celebrate being you."
The model life
The day began with my wardrobe being emptied into a suitcase, my jewellery box being tipped in too and my make-up bag ransacked for good measure.  I had no idea what look to go for.
So self absorbed was I however, that I totally forgot to give Haggis McTartan even so much as a face wash – after all it was her shoot too. So after a quick stop into Tesco for baby wipes  – we made our may to Simone's lovely studio in Edinburgh.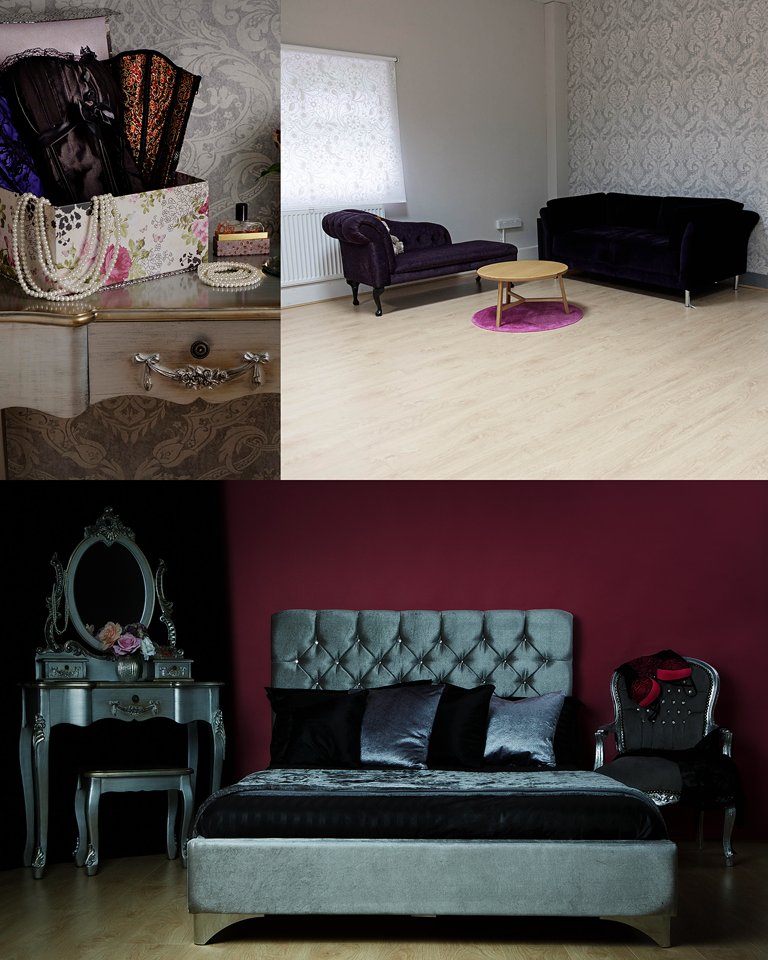 Lee came with us and brought the Pets at Home chewies Haggis is addicted too.  Thank god he did, or we would have seriously struggled to get her to sit still.  You'll notice in the pics that she is intensely focused upon something, well that would be Lee, standing behind Simone with a treat in his hand bribing her to stay!
Next, I showcased my 'haul' for Simone to help me pick out the best threads and Haggis and I were positioned against different backdrops to mimic fun poses we found on Pinterest.
Posers
Similar to the Boudoir shoot, I struggled to master 'the face'. The one where you smile with your eyes, and slightly blow out with your mouth, keeping your chin low and face pushed out.  An example of my not mastering it can be seen in pic below – wee Haggis on the other hand, literally has resting bitch face nailed.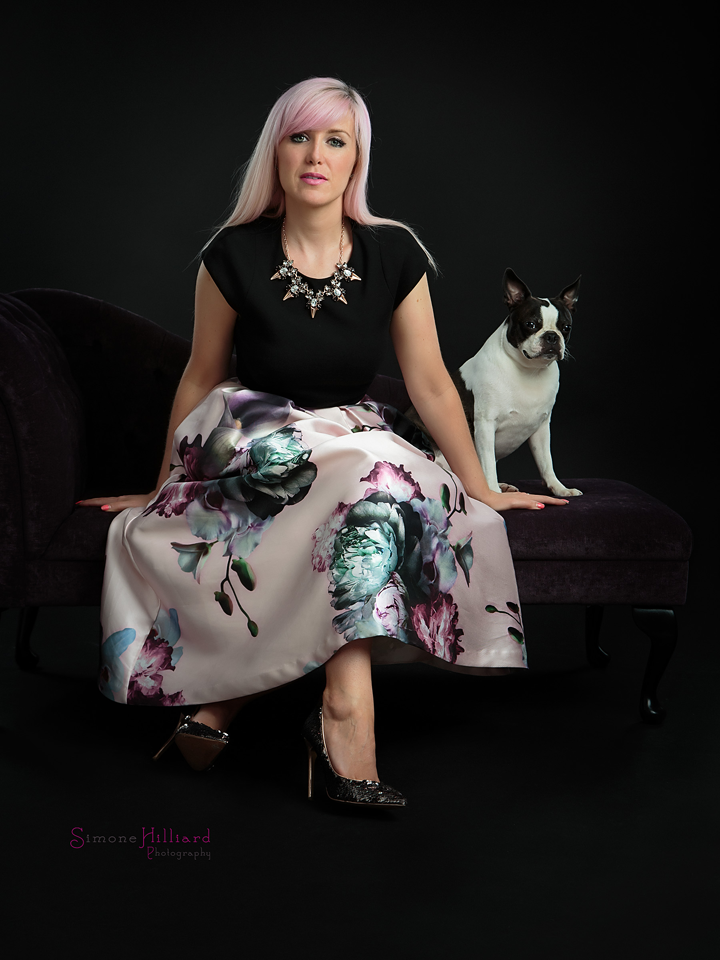 I read somewhere that the Olsen twins whisper the word 'prune' to enable them to achieve the perfect pursed mouth pose. Unfortunately it wasn't until after the shoot that I had remembered that tip, but I wanted to share with you guys, especially those who are partial to a wee selfie or few.
With a mix of Haggis on her own, me on my own and then us together, this was the perfect way to spend the day with my little girl.
For more details, why not check out Simone's website: www.simonehilliardphotography.co.uk or give her a call (07494356763) with any questions relating to the type of shoot you are after.  Prices vary based on the output of pic you are after, and Simone can chat you through the finer details.
With Christmas being just around the corner (BuZzInG), I can't think of a better present to offer to a princess and her pooch. x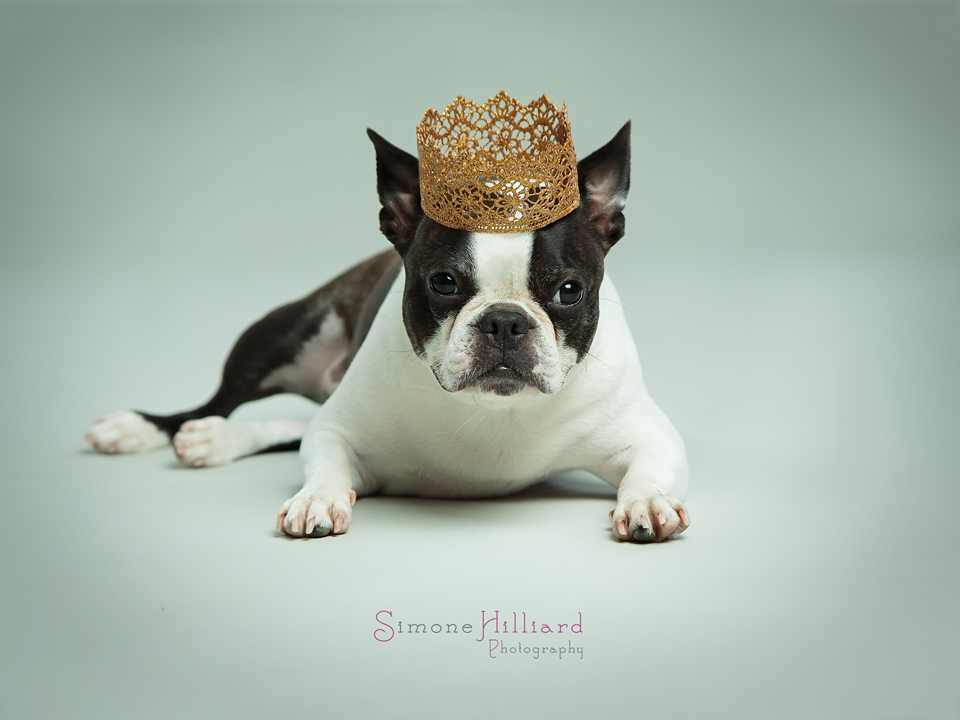 Catch up on the Boudoir Photography post here.