When you are stranded in a country for 24 hours with no luggage, you learn lessons about the importance of what to pack in your carry on bag.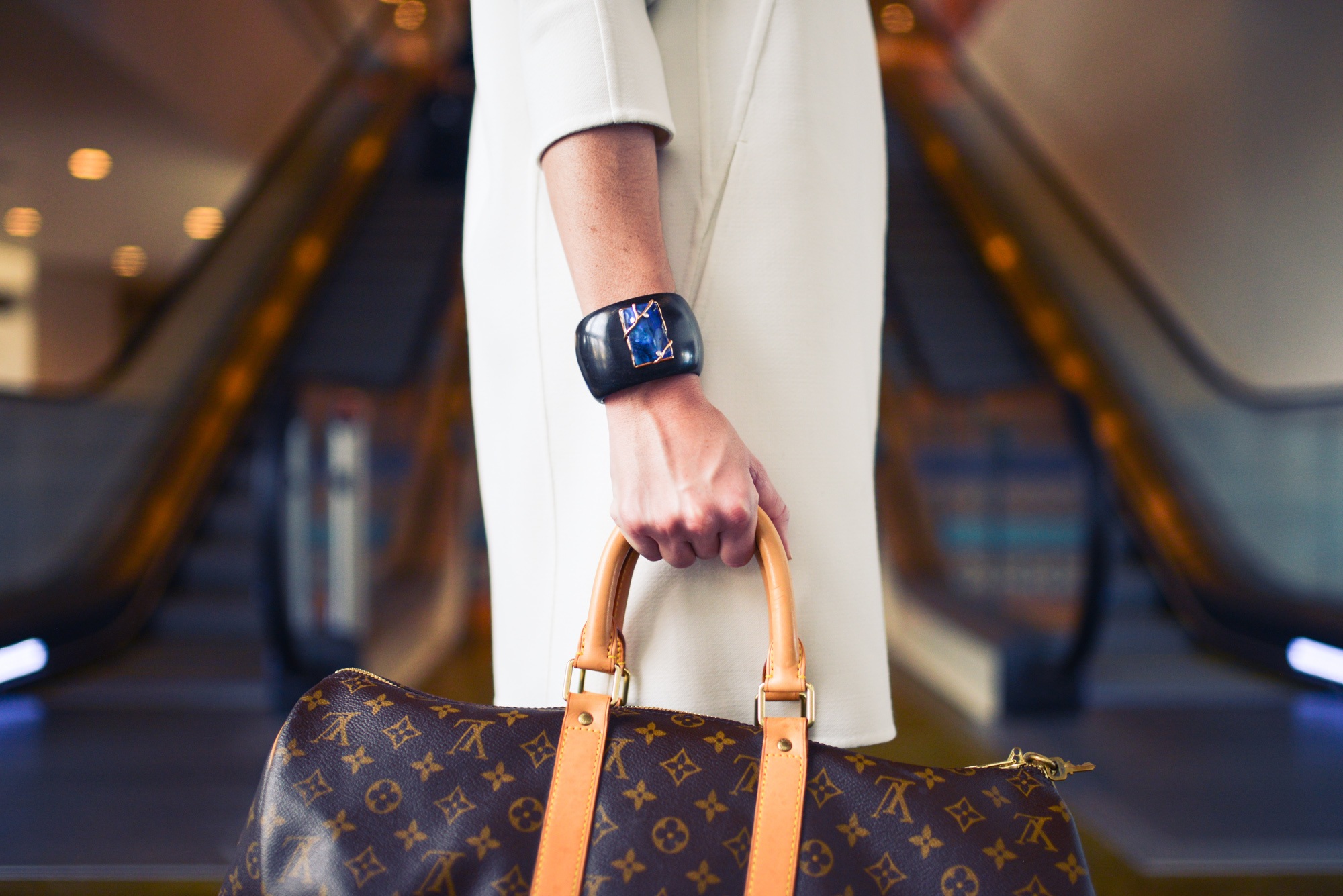 On our way to Hanoi our flight from Glasgow to Dubai was delayed for 3 hours due to the fog.  More annoyingly this then meant we missed our connecting flight to Hanoi, with the result being 24 hours in Dubai without our luggage (feck you fog).
Normally I am pretty good when it comes to packing essentials into my hand luggage, but this year I had the flu when jetting off and so was completely unprepared and ended up spending about 48 hours in the same clothes with not a scratch of make-up.  Yes it is just my luck that I looked like a greasy midden in one of the most glam locations in the world.
Add to that, the fact that on the morning of our departure I chose to wear my FEMINIST slogan T-shirt, which by the time we arrived in Dubai had an ugly fake tan ring around the collar, I don't quite think I could have looked any more out of place!
Avoid this scenario peeps by ensuring you carry the below in your hand luggage when jetting off to warmer climes:
Shorts
Bikini
Strappy top
Flip flops
Mini dry shampoo
Mini suncream
Tooth brush
Toothpaste
Face wipes
Brush
Hair bobble
Curby grips
Hat of some kind if you like to keep your head covered
Mini deo
Mascara
Moisturiser
Lip balm/ stick or gloss
Bronzer
Reading material
Phone
Phone charger
World travel adaptor
Power bank (this is ideal if you do not have an adaptor to suit the country you are stranded)
Paracetamol
Travel docs (passport, itinerary, contact details of tours/ accommodation you have planned)
Currency (only ever have this in your hand luggage!)
Travel pillow
Pack of cards
Remember to make sure all toiletries are under 100ml and liquids are stored in a wee clear plastic bag.  And, always check if your airline has a max size and weight of bag for hand luggage (Emirates for example is 7kgs).
This will help ensure if your bag is lost for a short period, you can keep calm and stay glam.
Have I missed anything that you swear by carrying in your hand luggage?  Let me know!
Love, PTD x