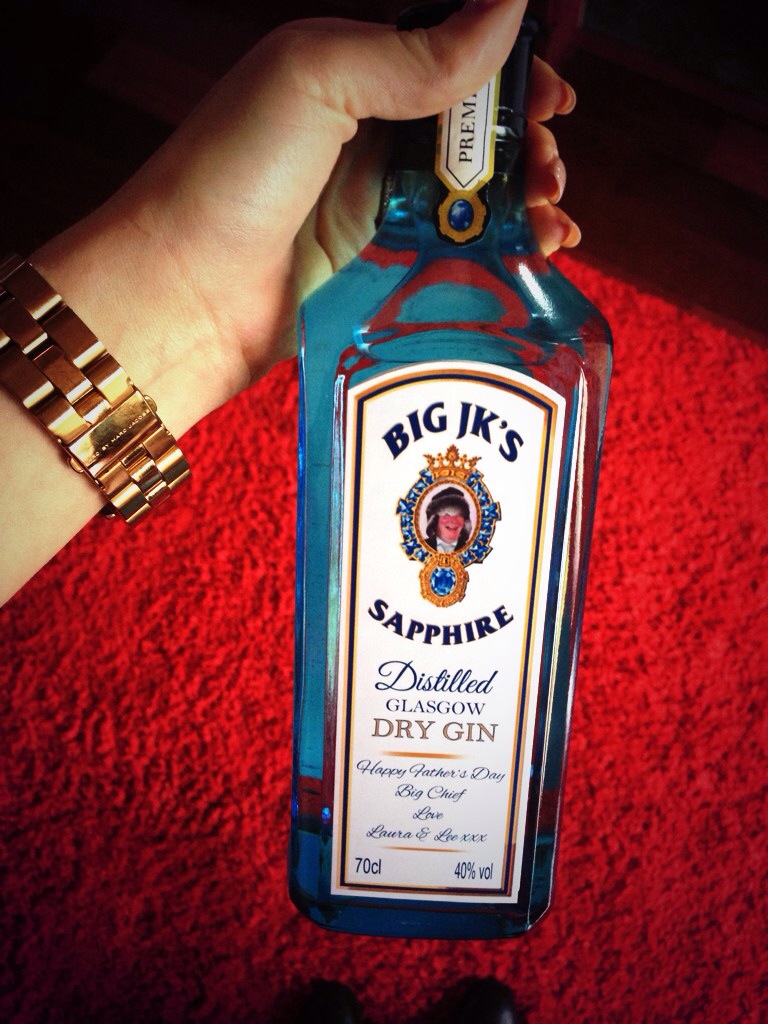 Hope you have all had fun providing thanks to your dads, papas and father figures today?  If you still have to catch up with your old man and were hoping to cook him a unique meal, then why not consider the below slow-cooker recipe for a ham joint in Coca-Cola?
I speak a lot about food, infact the majority of my conversations are food-related and although I am not a bad cook when following a recipe, I am not one to invent a new dish nor do I have the confidence to really mix up a recipe with my own spin.  Poor Lee, when we first started seeing each other I would pick either the girls in the office or my cousin Dreanie's brains for decent recipes and then pass them off as my own to him.  Now I'm like this 10-meal trick pony – you'd be surprised how many variants of stir fry one can make 😉
It seems like both Jamie O and Nigella have posted their own spins on this ham recipe.  The below however was introduced to me by Dreanie.
Ingredients you'll need: 3kg unsmoked ham/ gammon joint (which serves 4 people), 2 litre bottle of Coca-Cola, 2 white onions, half a pot of runny honey, 4 tablespoons of brown sugar and 1 tablespoon of mustard

Process:

First boil your ham in a pot for 30 minutes in order to remove any salt from the meat
Peel 2 white onions, cut in half and place in your slow cooker
Put the ham on top of the onions and then pour in Coca-Cola until it covers the top of the joint (this has to be full fat coke and not Diet, research on the effects of using Diet Coke seem to hint at an explosion of some sort, which really would not be ideal if you are looking to impress with the cooking of this meal)
Put the slow-cooker on low for about 4-5 hours (larger joints should be cooked for 6-7 hours)
When the meat is cooked remove from the slow cooker and place on a plate to cool
Pre-heat your oven to 170 C or 340 F
Score the meat in a checked pattern (about 1-2cm into the meat) and place in a baking tin (in tin foil)
Now make a glaze by mixing a half pot of honey, 1 tablespoon of mustard (whatever type is your preference) and 4 tablespoons of brown Demerara sugar in a bowl
Pour this glaze over the joint, turning it to make sure every side is coated in the sweet paste
Cover with tinfoil and bake in the oven for 30-35 minutes until the outer coating of the joint is crisp

Et Voila!
It's as simple as that and serves fantastically well as a quirky Sunday night dinner or even in a warm brioche or ciabatta roll with salad and 'slaw.  If you go for the former, why not also roast your chosen vegetables in the oven with the meat and brush additional glaze on these? Yum.
Regrettably I never got a picture of this feast last night and so instead the headline pic is of the personalised bottle of Bombay Sapphire I gave to my dad for Father's Day (the label was from a printer on eBay, which was far more reasonably priced than some of those I found on gift websites).
Although the ham was a highlight of the weekend, my fave part was going bridal dress shopping with Dreanie.  My cousin's Maddi, Hayley and I are her bridesmaids and I am delighted to be getting involved with all things wedding again.  Unlike my 15 bridal shop-hop, Dreanie found The One in the first shop we visited, in fact it was the first dress she tried on and it is absolutely stunning.
Our assault on the Edinburgh shops commenced in Emma Roy, then we headed to Bliss and finished in Pretty Woman.  As mentioned in a previous post, I would highly recommend Emma Roy for any bride-to-be; it is a large shop meaning you don't have to be worried about stepping on any other bride's toes (unless of course she pulls out your ideal dress); the selection of dresses on offer is extensive; and you are also provided with a glass of fizz making the whole experience that bit more special.  Similarly, in Pretty Woman we enjoyed a cheeky wee glass of Prosecco and although none of the dresses were stand out for Dreanie, this shop showcases a great range of Dessy bridesmaid dresses.
Bliss offers a unique shopping experience.  It is predominately a second hand bridal shop where you can purchase a dress at half the original sale price and then sell it back to the shop, meaning that price of the dress, to basically rent for the day, could end up being about £300.  This of course is dependent on the fact you don't cover your wedding dress in red wine during the reception…still gutted about that!  The shop owner does not buy any bride's dresses that are over two years old to ensure the styles are still relevant and the shop is also locked during your hour and a half appointment, meaning you have free reign of the rails!
Hope you enjoy the rest of your Sunday evening!  Personally I am not a massive fan of a Sunday night, Monday's are just too close…x