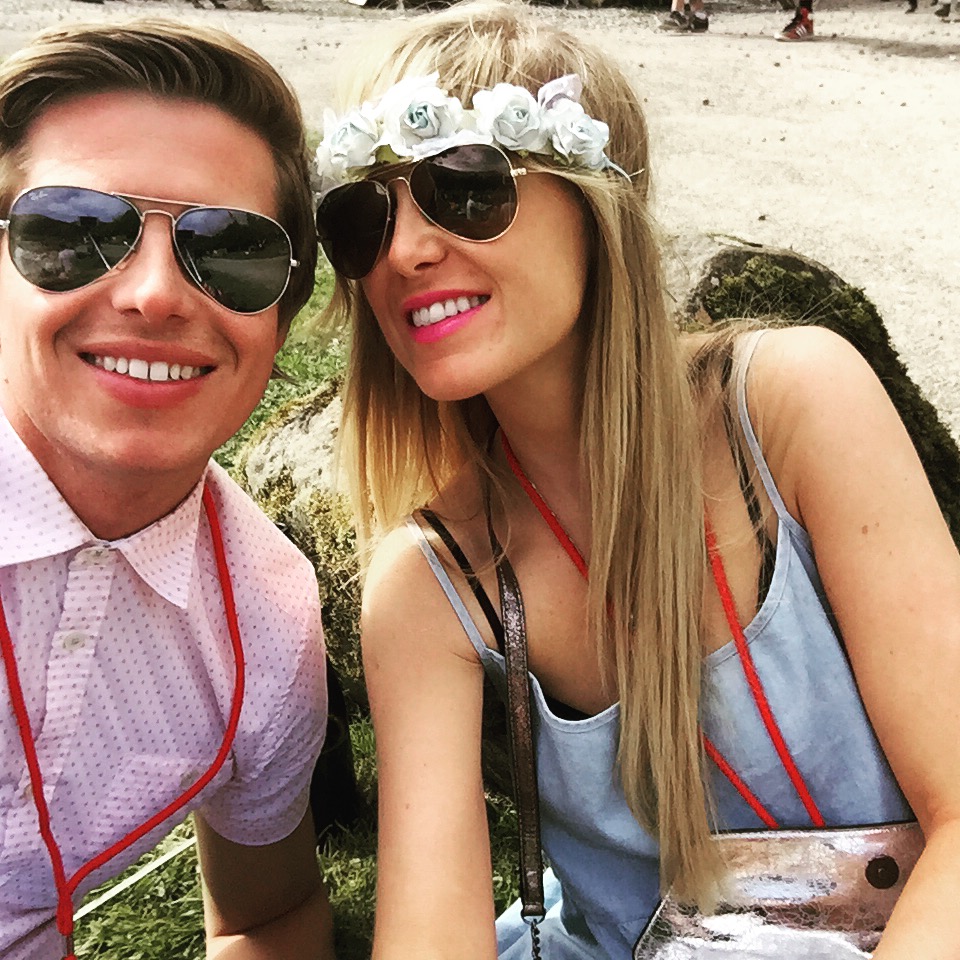 For Lee and I's first wedding anniversary we enjoyed a weekend at Monachyle Mhor and seriously what a bloody weekend it was.  Embarrassingly enough this took place on the 23rd and 24th May and this is me just getting around to posting about it…
We chose to spend our 'Paper Anniversary' in this picturesque 4-star boutique hotel, after a decadent dining experience a couple of nights following the wedding itself.  At this time we were staying at Mhor84 (read my review on Mhor84 here), which is the sister Motel with an equally big foodie personality.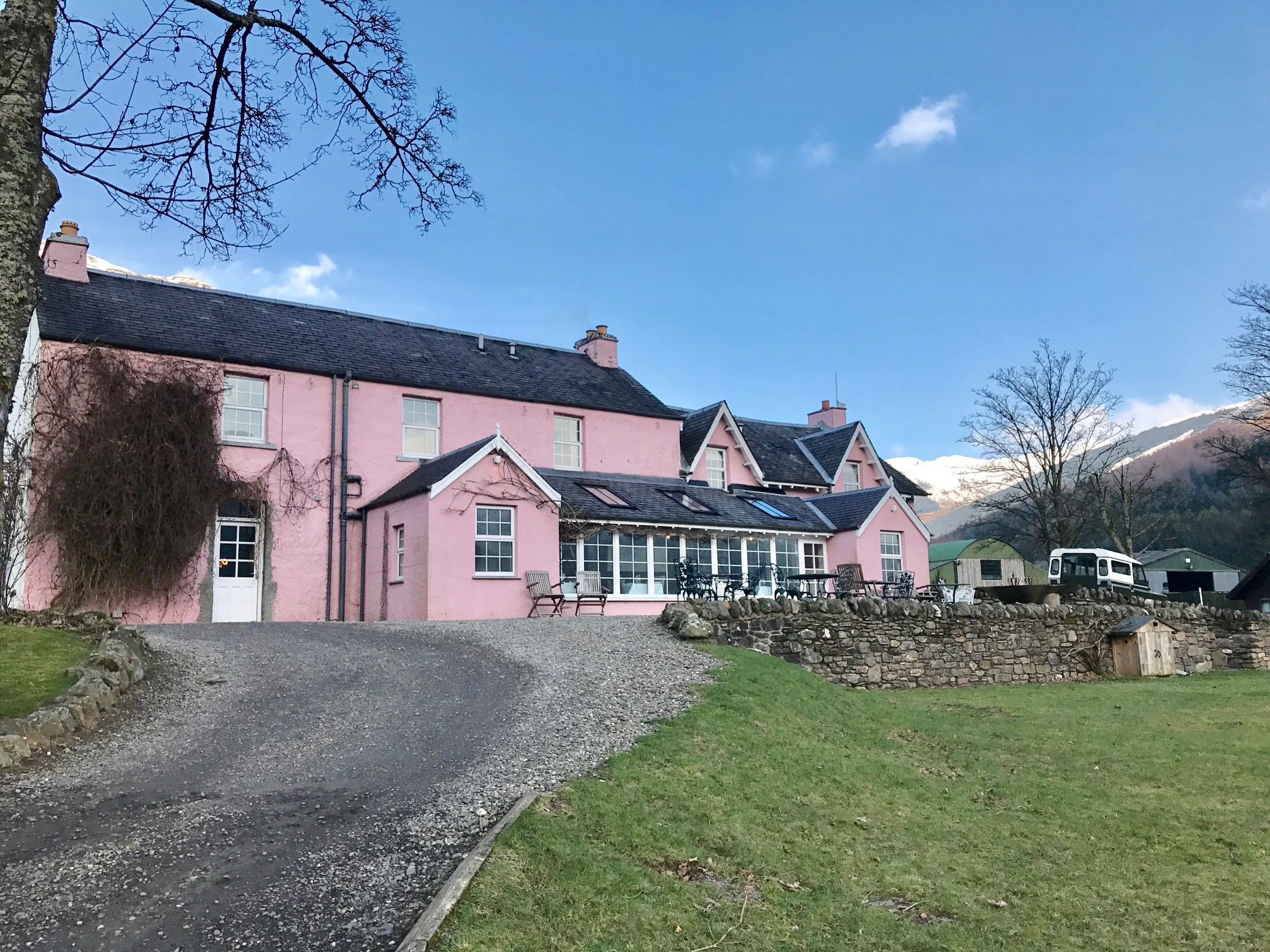 We booked this Anniversay break on the night that we dined at the hotel the year before.  Quite simply put, we were blown away by the food, the location and the happy feeling that engulfs you when at Monachyle Mhor. It had started to mean something to us within the few short hours we spent there that evening and since spending a couple of nights at the hotel back in May, it will now forever more mean something to us.
It is this emotive feeling, that I am sure will draw us back year after year and it is because of this, I will also never stop recommending this luxurious pink Highland hotel, and motel for that matter, as two of my top places to stay in Scotland.
What was extremely lucky for us, was that on our anniversary weekend, the hotel was hosting the 4th annual Mhor Festival.
The Mhor Festival is a mash up of music, workshops, cultural performances (including a traditional Indian dancing display) and unique gastronomic experiences at every turn (in the form of a Farmers' Market, an abundance of foodie stalls from which to savour and array of tasty treats and the much-celebrated Feast).
Aside from the food and the happy vibe, what I loved was the eclectic mix of people, both old and very young (note the uber cute little people in the background of one our snaps) this is a fantastic festival for all the family.  And for someone who has frequented T in the Park for 11 years in a row, this much-loved small festival really offered a refreshing change.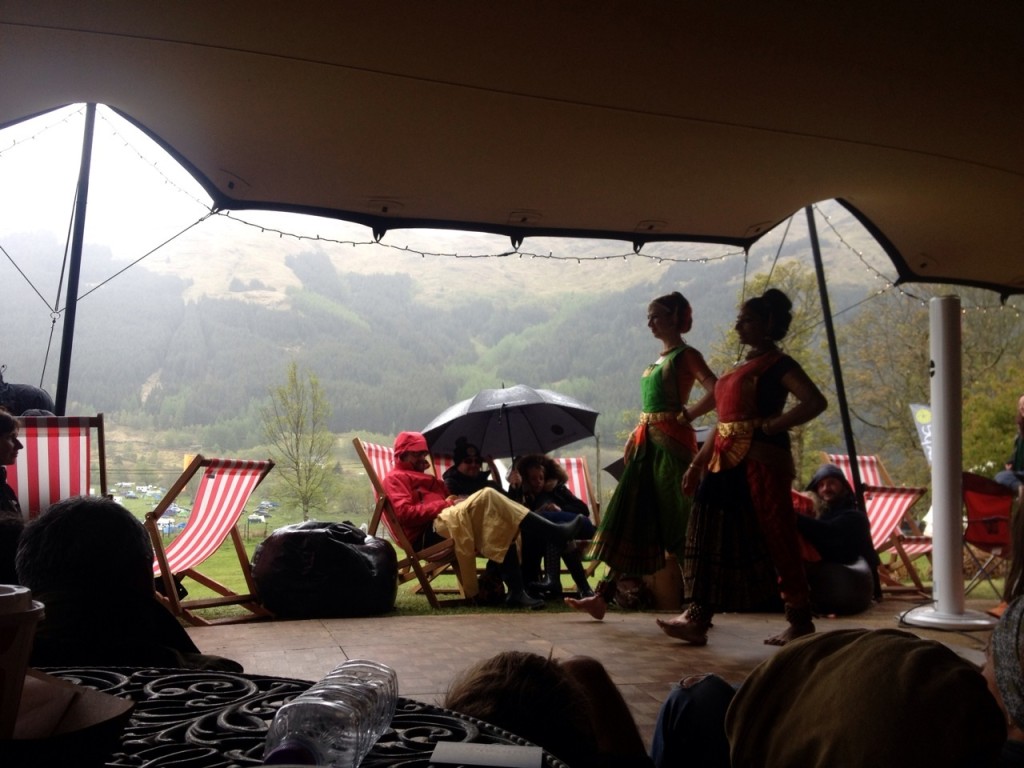 From the Mhor Fish van offering a delicious selection of fried fish or Haggis served with real 'chippy chips' (Mhor Fish is located in Calendar), to a selection of mouthwatering cakes from Mhor Bread (also in Calendar), a variety of other small bites on offer, and then along with a variety of beverage brands (who supported the event, namely Glengoyne Whisky and Pol Roger Champagne) finding something equally as tasty to wash the scran down was also muchos easy.  Wayhay!
What's more, because Lee and I were staying at the hotel, any food created under the Mhor umbrella was absolutely free for us to eat, so you can imagine how stuffed far we were able to test the physical prowess of our bellies…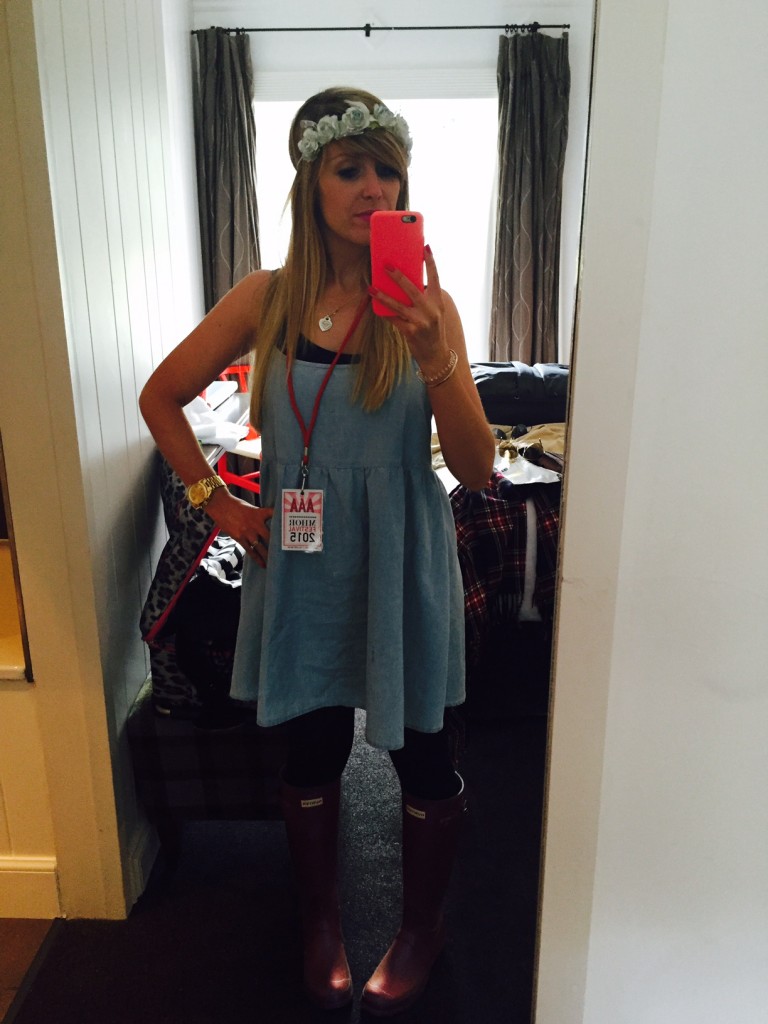 The culinary masterpiece of the weekend however was the legendary Feast, whereby five top chefs each cooked a course, giving foodie enthusiasts the chance to enjoy a completely unique meal, served up in a quirky barn whilst Scottish musicians provided the entertainment.  The chefs taking part at the Feast were:
• Fred Berkmiller from L'escargot bleu and blanc in Edinburgh, who made his Mhor Festival debut
• Roy Brett, Ondine, the award-winning seafood chef who returned for his fourth year
• Michael Smith, the Michelin starred winner of BBC's Great British Menu made the journey from Skye to take part
• Neil Forbes, Café St Honore, Scotland's current Chef of the Year
• Tom Lewis, Monachyle Mhor, on his hometurf, the man responsible for the whole festival and who is without a shadow of a doubt, a foodie magician.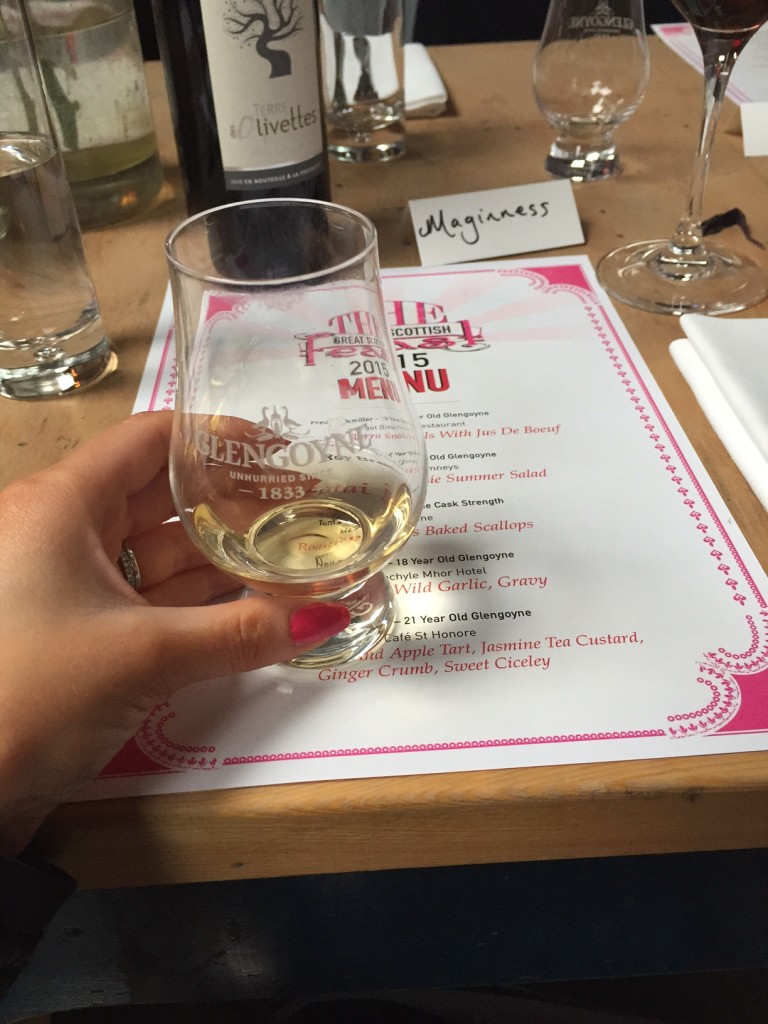 (please excuse my lack of photo of the Summer Salad course, at this point I think my focus was on trying to neck the dram of Glengoyne that was served with every course!)
In the evenings of the festival, please don't think the slightly older attendees meant early to bed.  The partying carried on into the early mornings on both nights, I genuinely think Lee and I were some of the first folks to bed!!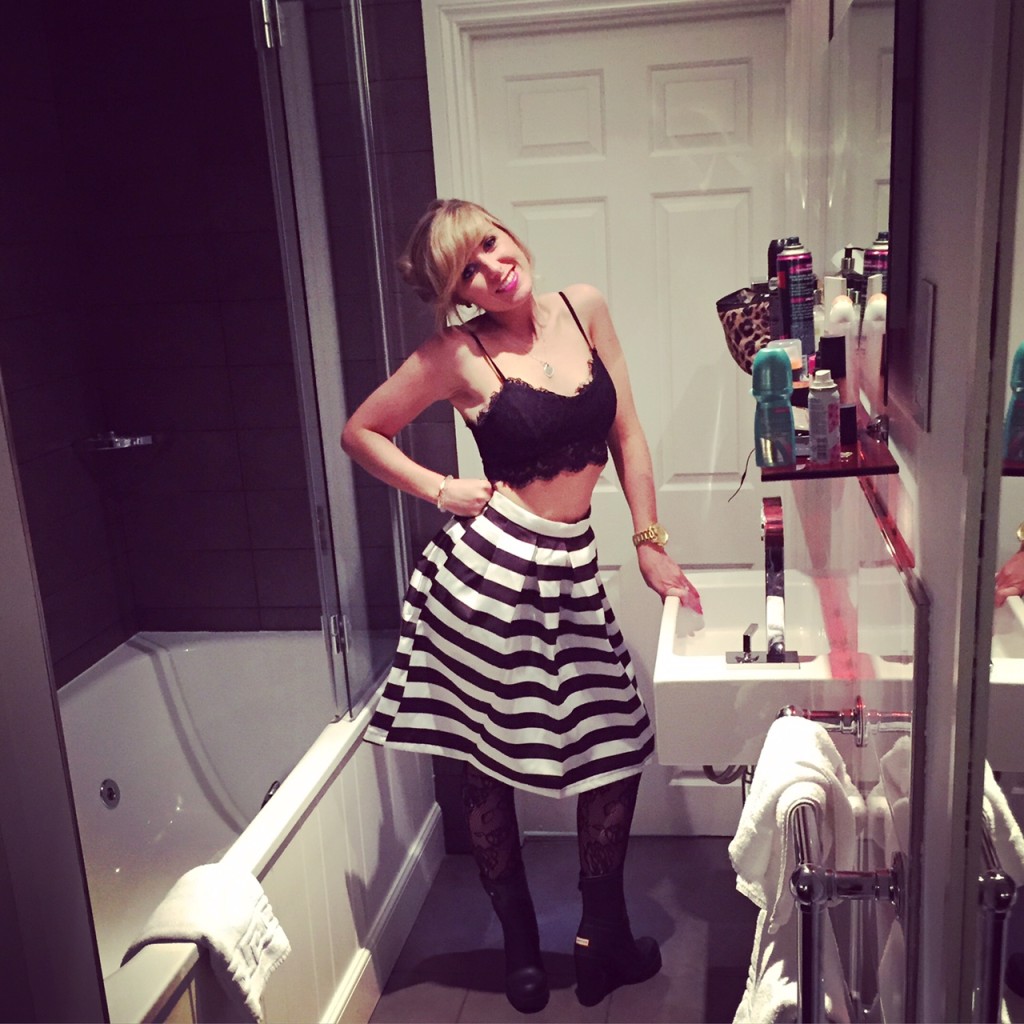 I always find it a harsh fact of life, that after a night on the scran in an intense way, the next morning you are left feeling completely starving and empty, like your stomach has stretched and so needs more grub to fill it…The good news however was that Monachyle Mhor serves an outstanding 4 course breakfast (which you mull over whilst savouring warm and freshly-baked scones), you must be starting to appreciate why this is one of our fave places to be…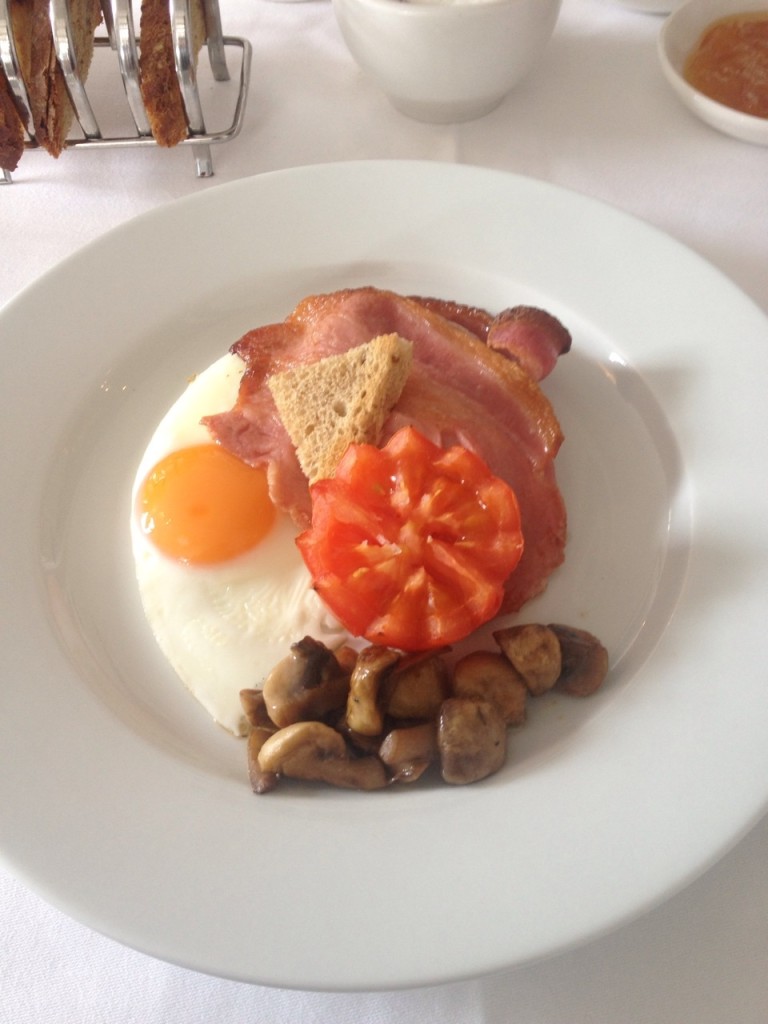 After a day of indulgence on the Sunday, Lee and I somehow managed to make the most of the buffet the hotel put on for guests (with the restaurant not serving a sit-down lunch or dinner on the festival days).  When I looked down at my plate to see a massive slab of chocolate cake, a pineapple brulee and cheese (and this was after a wealth of other bites), and I watched as Lee filled yet another plate…I knew we had started to take the whole foodie enthusiast thing too far…it really was so hard to call time though!
So would we recommend a stay at Monachyle Mhor? 100% yes!  And would we recommend a visit to the festival (whether you stay at the hotel, motel or even in the campsite)?  Hell yes!  Owners Lisa and Tom Lewis, work their socks off during the festival, but they still take the time to mingle with their guests and they truly are the life and soul of the party.  What they have created at the hotel and with the festival, truly is second to none and all being well, we hope to be there again over the Festival weekend.
If you have any questions on the hotel or the festival, I would be happy to help with these.  Or if you have also had the pleasure of staying, I would love to hear what you thought!
x
SaveSave
SaveSave