On the 29th December Lee and I arrived in Auckland, New Zealand, to start what was set to be a trip of a lifetime.
How do you guys feel about the phrase: 'trip of a lifetime'?  As a bit of a nomad at heart, I think that every big trip should be life-changing and that no person should experience this just 'once' in their life.
Especially when it comes to opening your mind and learning about people and cultures.   In order to achieve the self-development that is intrinsic to travelling, for me, it is all down to the research (both before and when away) and your willingness to embrace adventure.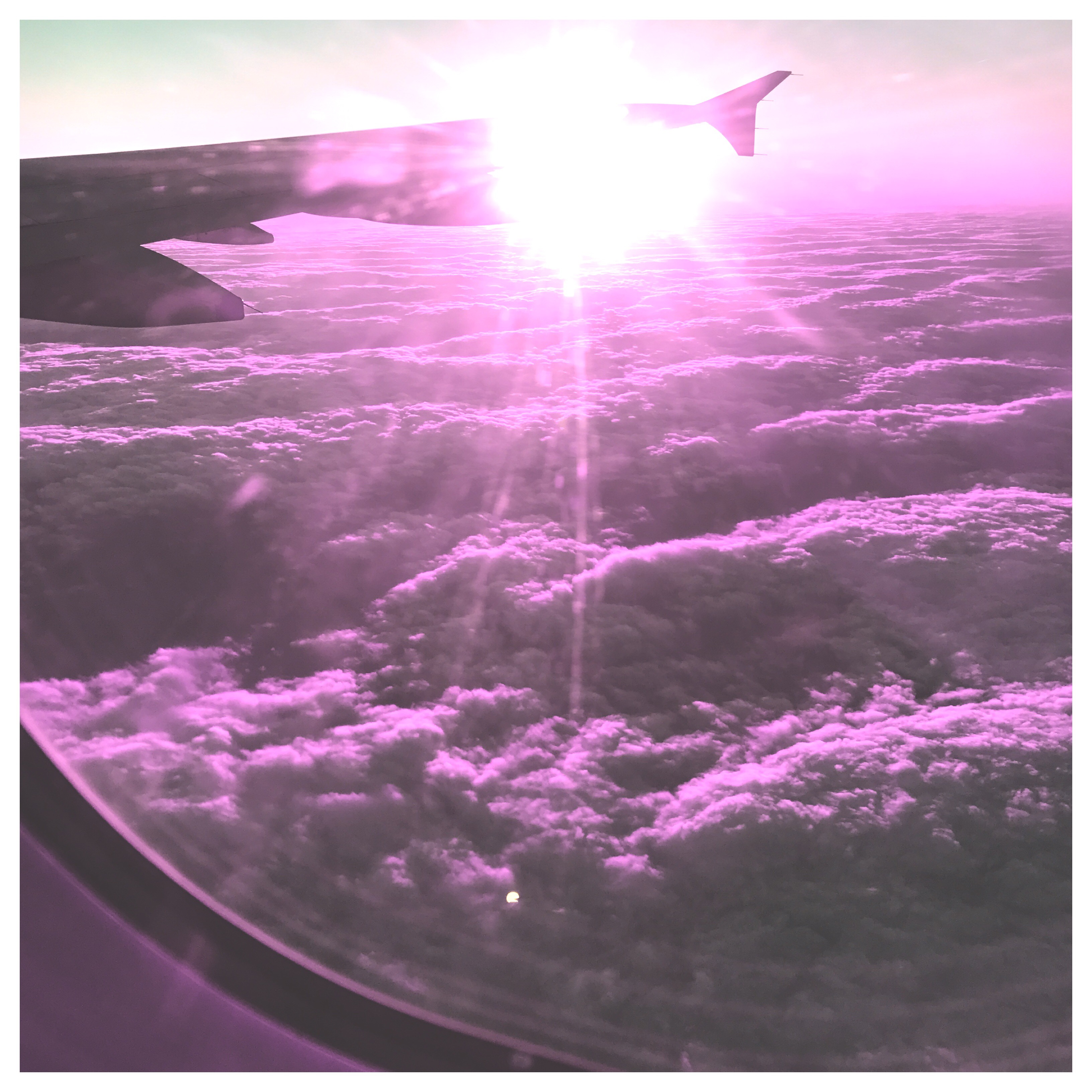 So what was the New Zealand itinerary?
Well we only had 15 nights to nail what looked to be the highlights.  Picking the places you most want to visit in a country is the hardest part about travelling, as you won't always have the time or the funds to do it all.   Some folk prefer to just book a flight and forge a path whilst on the hoof, but my tour of South America with my cousin back in 2014 proved that this does not work for me (catch up on the adventure here) and as Lee and I had such a short time in NZ, we wanted to have a plan to make sure we did not miss the highlights.
So how did I where to go?  A bottle of wine on a Friday night; my laptop; countless google searches across blogs, tripadvisor, trivago etc; and also I found the New Zealand app to be most useful.
Please note, driving times listed below are not inclusive of stops (which you need to take!)
Firstly we flew Glasgow > Heathrow with BA (1 hour) > then Heathrow > Kuala Lumpur (12 hours 25) > Auckland (10 hours) with Malaysia Airlines.

Arrived in Auckland and stayed for 2 nights at the SkyCity Hotel.

Our time in Auckland included a bus tour from the city to the Hobbiton Movie Set (2 hours 30 mins driving), then to Waitomo Caves (1 hour 15 mins driving time) and back to Auckland (2 hours 30 mins driving time).

Took the ferry from Auckland to Waiheke Island (40 mins travelling time) for 3 nights (staying at Watermark Studio Apartments), where we saw in the NY at Stonyridge Vineyard and enjoyed a wine tasting tour.

Ferry back to mainland and drove from Auckland to Paihia (3 hours driving time) in the Bay of Islands for 1 night (staying at Edelweiss Motel).

Boarded The Rock Adventure Cruise for a tour round the Bay of Islands for 1 night (or 22 hours to be exact).

Drove from Paihia to Roturua (5 hours 30 mins driving time) for 1 night staying at Ibis Hotel.  Enjoyed the geothermal springs at the Polynesian Spa.

Drove from Roturua to Wellington (5 hours 45 mins driving time) for 1 night staying at the Copthorne Hotel on Oriental Bay.

Took the ferry from Wellington to Picton (3 hours 15 mins sailing time) and stayed in Picton for 1 night at High Street Living Motel.

Drove to Franz Josef via the very scenic West Coast of the South Island on the Great Coast Road/ Glacier highway.  For this journey we drove from Picton to Westport (3 hours 45 mins) and then from Westport down the coast to Franz Josef (3 hours 45 mins)

Stayed in Franz Josef for 1 night at Scenic Hotel Franz Josef and had planned a glacier hike.

Drove to Queenstown (4 hours 45 mins) for 2 nights staying in the Novotel.  This was the location for the Skydive and also a helicopter trip to Milford Sound.

Drove to Christchurch (5 hours 45 mins) for a final night at Hotel 115 before flying to Kuala Lumpur and Bali
So what else is good to know about NZ?
Before you set off on a tour of New Zealand here are a handful of facts that are useful to know:
New Zealand is 13 hours ahead, so when you first arrive get an early night and bank as much sleep as you can to avoid jet lag.
The country is just about the same size as the UK, but unlike the motorways we have in the UK, many of the roads in NZ are winding and single lane (with passing places).  This means that you might look at a map and think distances between places will not take long, but when you drive them they are double what you estimate due to the style of roads.  So if driving, always give yourself extra time!
In NZ you drive on the left like the UK, which makes life easier.
Don't plan long drives at night, especially in the South Island.  Some of the roads wind round the sides of mountains and there are no lights.
Don't risk speeding, we saw many people pulled over and making 'donations' to police.
New Zealand is pretty much zero tolerance on driving under the influence, so don't risk it and be careful the morning after the night before.
You may come across toll roads which have to be paid online so there are no toll stations.  Be sure to remember to log on to do this or you will end up with a fine being passed to you from your hire car/ van company.
The weather in the North Island is slightly warmer than the South Island, which does mean you need to pack a decent mix of clothes for both hot and cool conditions.
In the evening, in both islands, it can get chilly (and we were there in Jan, the height of their summer). So cardigans, jumpers and denim jackets come in useful.
Be sure to take waterproof walking trousers and hiking boots.  They are expensive when there (much of the products sold there are imported making them more costly) and you will need them if you are planning hikes, especially in the glacier region.
When driving you'll notice the North Island is more green hills and the South Island is more mountainous outcrops.  Similar to Lewis and Harris in Scotland, you will be surprised at the stark differences in the landscapes.
The currency is New Zealand dollars and we were multiplying totals by 0.57 to work out totals in pounds (this will change with the exchange rate however so be sure to check this so you are doing the right multiplication).
The Lord of the Rings and Hobbit trilogies have brought tens of millions of dollars to the New Zealand economy, so much so there is even a Minister of Lord of the Rings in their government (#DREAMJOB).  If you are a fan, try to ensure you get to both islands.  Ian Brodie's Lord of the Rings and Hobbit trilogy guidebooks are the definitive and official guides that include, photos, directions and GPS co-ordinates.
There aren't as many sheep as you think.  To this day there are 3 million sheep, 3 million dairy cows and just under 4.6 million people.
With the exception of Wellington, emergency services such as the Ambulance Service and Fire Service are run by volunteers in the community.
BOOK THINGS IN ADVANCE! I found that many excursions and activities were already fully booked, even when doing so 2 months in advance so try to be organised with what you want to do!
Next up, I'll take you through my highlights in each place!  If you have been to New Zealand I would love to hear what you thought and where your fave parts were?
PTD x