Idyllically situated amidst the romantic Cotswold landscapes lies the beautiful and medieval town of Burford and nestled amidst the gorgeous little boutiques on Burford High Street, you'll find the prettiest of pretty Pet Boutiques… The One with The Waggily Tail.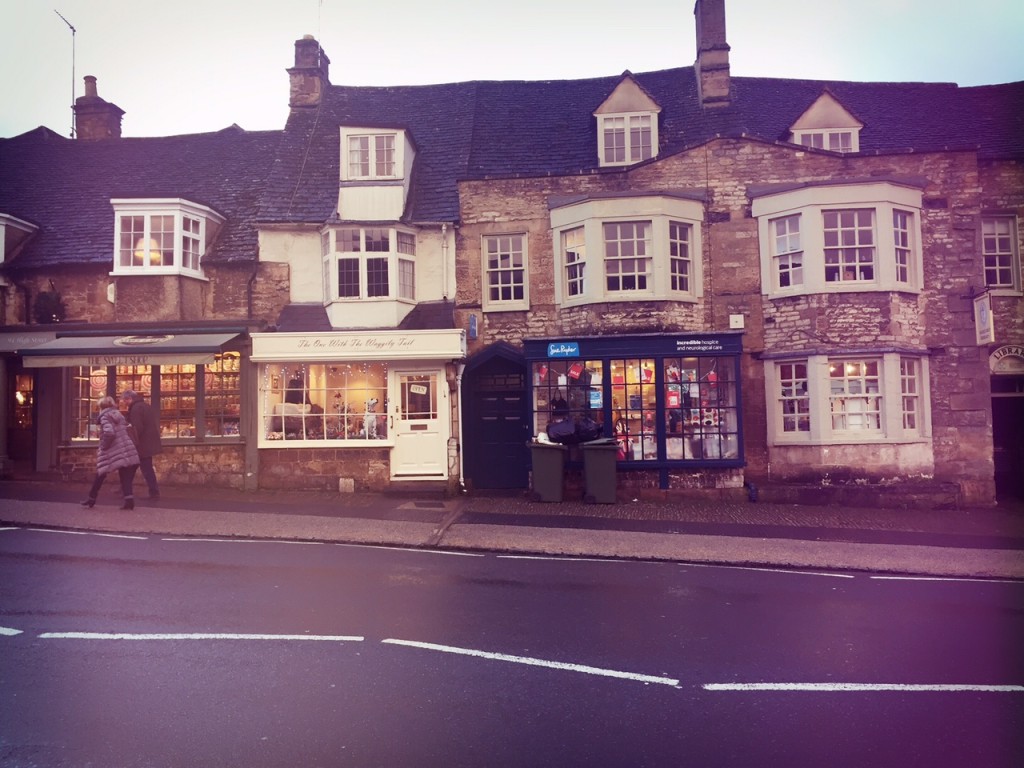 Big barking business
Frequenting Pet Boutiques is a bit of a fave pastime of mine – the same, I'm sure, can be said for most pet owners or animal lovers alike.  And infact evidence of this can be found in a Telegraph article from Jan 2015, which highlighted the expected UK expenditure on pets in 2015 was £4.6bn!  Yes that is 4.6 billion pounds ladies and gentlemen…
From Paris, to New York, Camden to Melbourne, purchasing unique bits and bobs for my wee pampered pooch Haggis, who I treat like a daughter (yes, I am one of those pet owners) is fun, because I do truly see her as an extension of myself (a phenomenon again highlighted in the Telegraph article).  Hence the diamanté encrusted poop bag holder we picked up in NYC and the 'Adidog' hoodie from Melbourne.  Not that I need a poop bag for myself or anything…it's more that I am a sucker for sparkle!
Is your pet an animal or a furry human?
If you see your pet as a family member as opposed to an 'animal', then you would be in the majority, as it seems that this is the mentality of 2/3 of the UK pet-owning population.
I think Pets at Home is a good place to see the difference in owners.  You have the pet owner who will say 'a dog is a dog', who is picking up the necessities with an extremely obedient four-legged pet at their heels.  In comedic contrast, you will then have an owner like myself, who can be found holding up the clothing options to their dog, letting them pick their own chewies and then even taking them over to see the rabbits and other small mammals for a look (or to scare them half to death, as is often the case with Haggis).
Paradise for pet shoppers
Whether your pet is a pet or human and you shop for them out of need or for high end fashion, The One With The Waggily Tail is everything you could would want from a pet boutique and more.
My reasons for this are three-fold. Firstly, and quite simply it looks the part.
Like a wonderland of pet couture it has been designed with an element of fun, so you are captivated in every corner.
Perfect products
Next up, the brands stocked are quirky and unique, with names such as Pet London, Harris Tweed and Holly & Lil (to name but a few) and all arranged in a very kitsch way.  The products themselves are positioned slightly at the higher end (yet are still affordable, for example our Harris Tweed Bow collar was £17.99), so ideal for the discerning pet owner, but with that comes a masterful attention to detail and much deserved luxury for your beloved pet.
For example the full fur beds (faux of course) are padded with the same material as hospital beds and are machine washable.  They are also the ones previously stocked by Harrods (but at a far more affordable price) and did I mention they are full fur luxury for your pet?!  Haggis is never out of hers…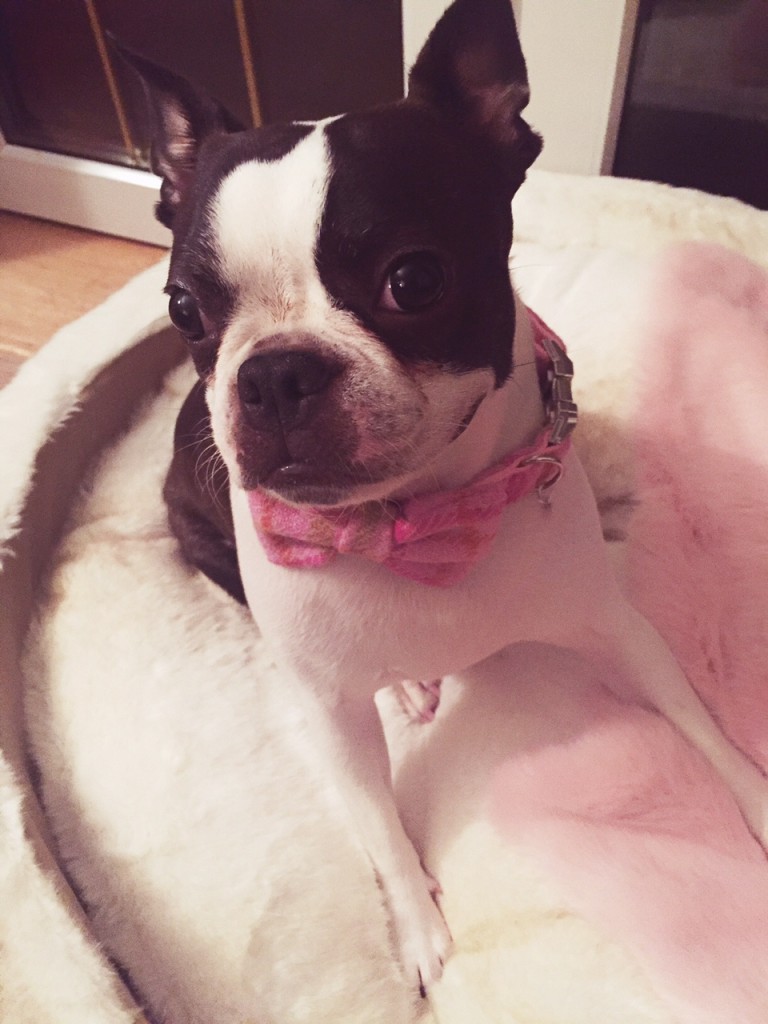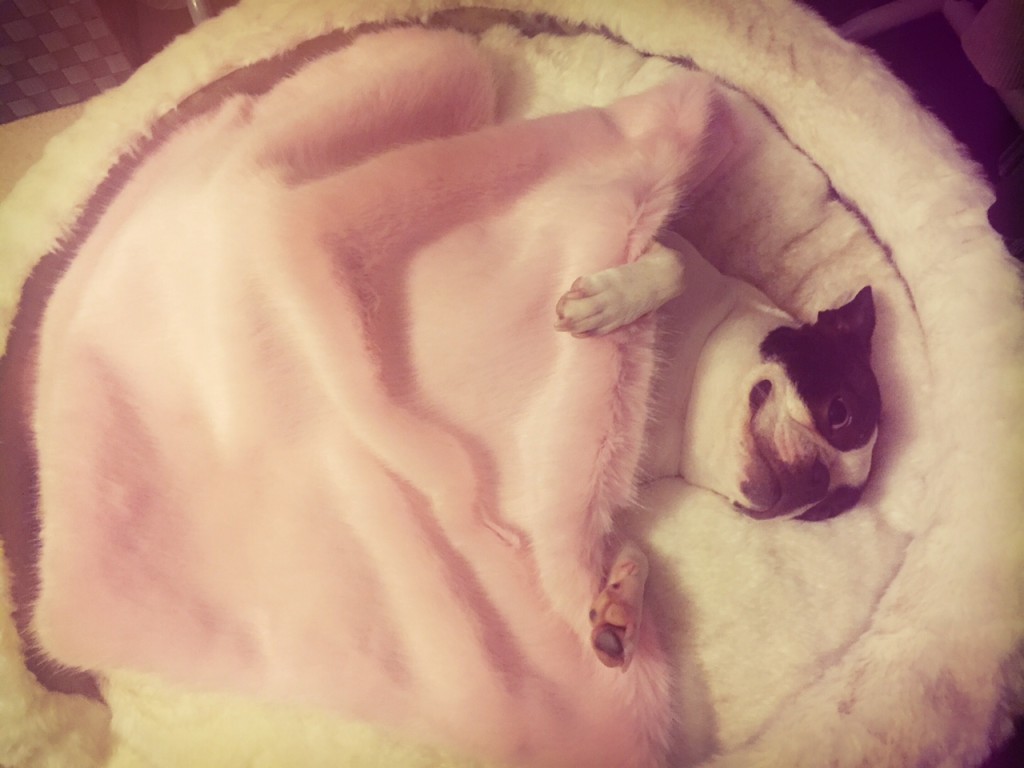 The personal touch
Thirdly, the owner, Karen Hutchinson, is amazing!!  An incredibly fashionable lady herself, she knows what style and lavish comfort for pets is all about, owning three gorgeous Shih Tzus.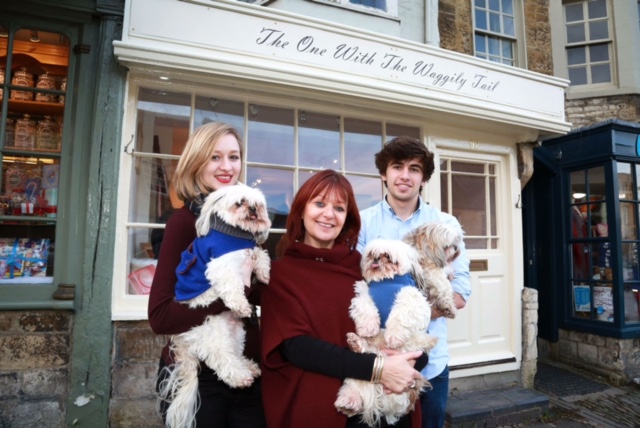 Of course as an honest writer I have to say at this point that it is Lee's amazing Auntie Karen who owns The One With The Waggily Tail, but regardless of this fact, I truly would be writing the same review regardless.  There's no disguising the fact she has created a gorgeous shopping retreat for pet owners, to go and contribute their monies and all towards that expected total spend of near £5bn in 2016 (referencing again the stats in the Telegraph article).
Furry fashionista
And for me the proof is in the pet-suitable pudding. Haggis looks like a little model in her attire, which is both stylish and a necessity (she is often cold being short haired and she needed a new collar that was suitable for visiting people).
I know what you are thinking…how can you get your hands on that Harris Tweed Bow Collar?  Well if a visit to Burford is out of the question in the near future, all you have to do is contact Karen via her Facebook page (click here to visit).  As the best personal shopper for pets, she will be more than delighted to help you find everything your heart could desire for your pampered pet, whether that be in the form of a jewelled collar, hiking boots, faux fur throws… and of course she caters to the differing species of animal too.
At the brand's Facebook page you will also get to see pics of happy customers sporting their new threads, so even if you are not shopping for a furry friend, the pics will still bring a smile and the page is worth a follow for that reason alone! x