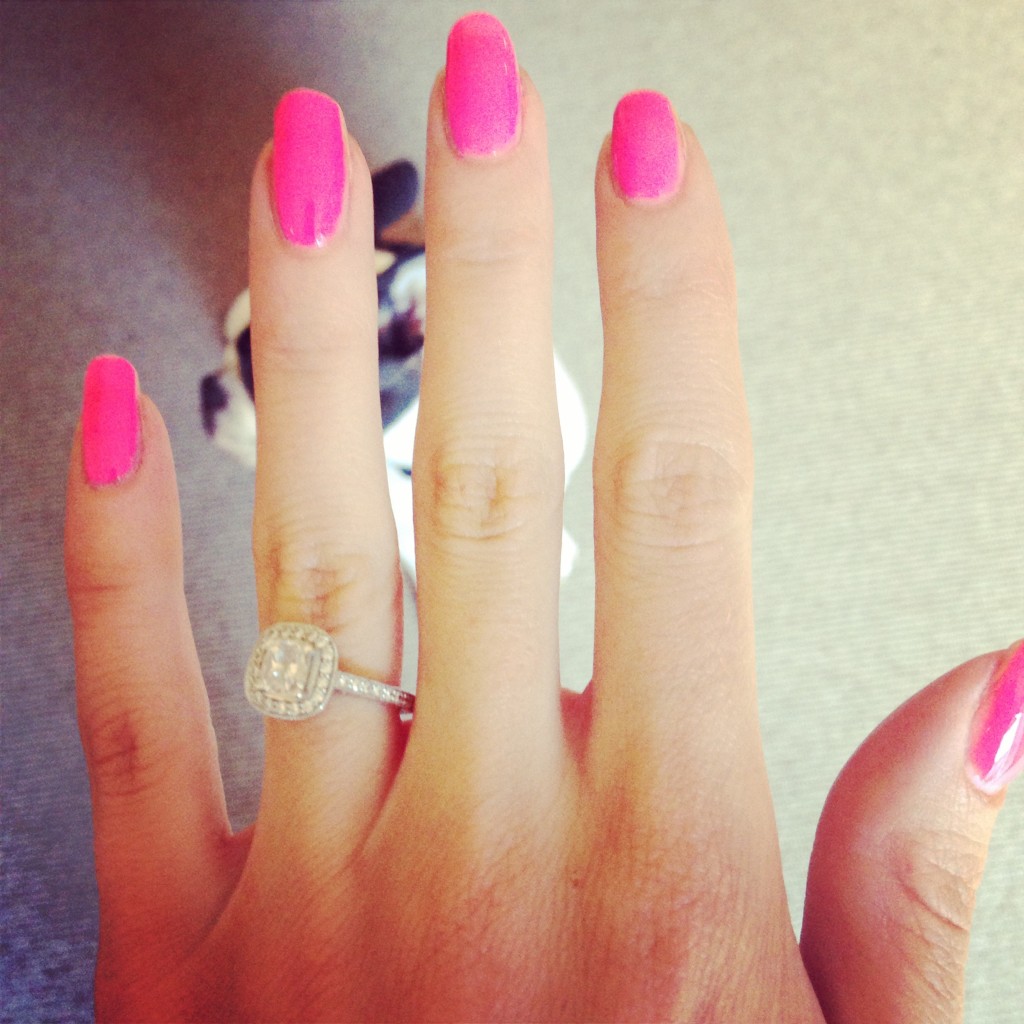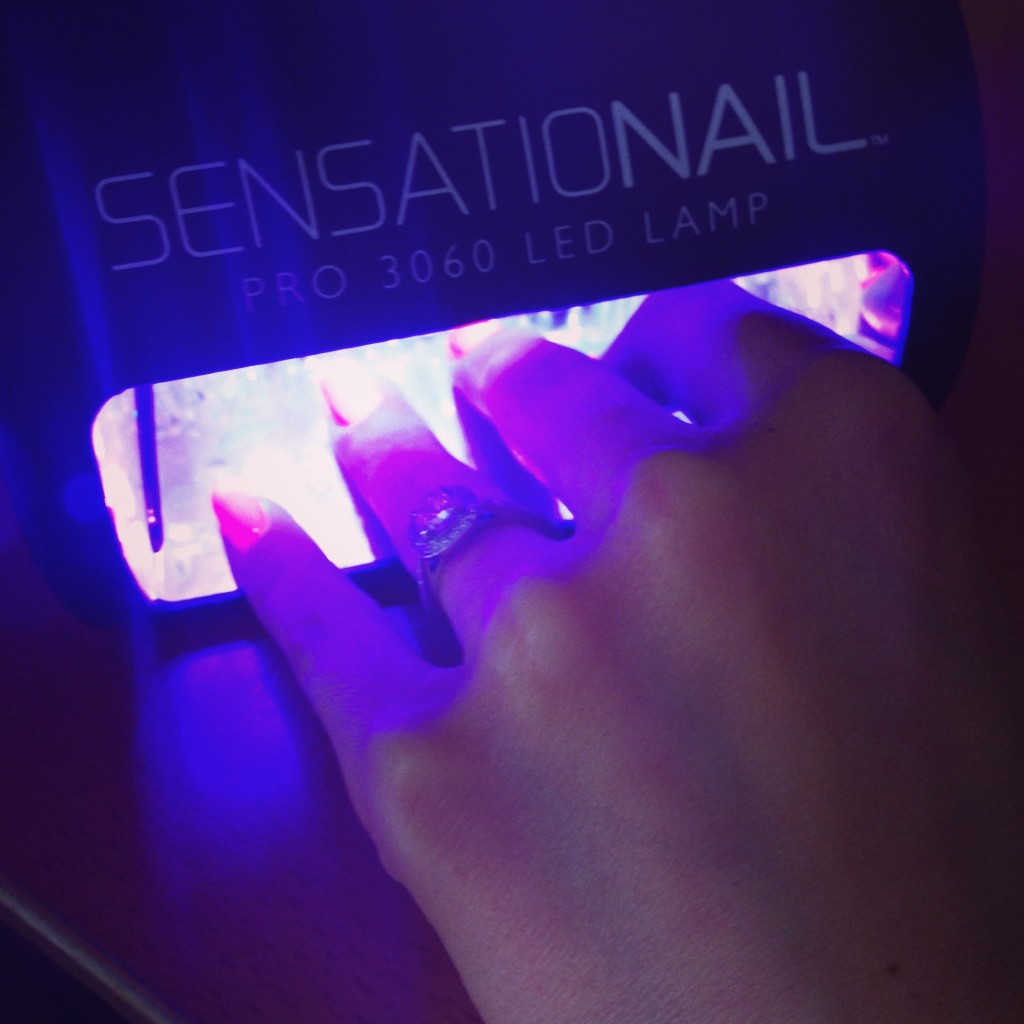 Unpolished nails make me feel incredibly shabby (and not the good type of shabby that so often couples with chic). For this reason I have always experimented with different colours, foils, glitter, piercings and nail tattoos.  Then more recently with Shellac, Gelish, crackle-effect varnish and the gorgeous textures offered by Ciaté London (would highly recommend trying).
Common frustrations I have with nail polish, like most wearers I imagine, is its ability to smudge, even when you seriously haven't touched a thing, or the fact that only a couple of hours after marvelling at a freshly polished paw, it can look more chipped than a Weight Watchers cookie.
Gelish and Shellac are great at combatting these issues, but having been really trying to cutback on the pampering budget of late (what with the upcoming nuptials at the forefront of my mind) and struggling for time to actually have a nail appointment, I have been searching for an alternative and hopefully cheaper solution.
Working in an office with five savvy young woman (nick-named the Blue-Chicks), means that a wealth of style and beauty tips are shared on a daily basis.  And today I am delighted to announce the answer to my nail woes has finally arrived, with the girls introducing me to SensatioNail.
The starter kit contains a gel cleanser, gel primer, gel base/top coat , gel polish and Pro 3060 LED lamp, all you need to create lovely gel nails which last up to two weeks!
It only takes twenty minutes to do and so a completely achievable task, even on your lunch break.  Here's a quick guide:
Remove all nail polish
Buff the full surface of your nail with a file
Use the gel cleaners to wipe down your nails
Apply the base coat, do one hand at a time. Tip!! when your products from the kit run out, you can search for cheaper alternatives on the likes of eBay and Amazon, today I used BLUESKY products
Put your nails under the lamp, use the full minute (the lamp will beep after 30 seconds but will turn off after the full minute)
Paint your nails with the gel varnish – Shellac also works with this, happy days!
Repeat point 5
Repeat points 6 & 7 two or three times dependent on the intensity of colour you are looking for
Paint your nails with the top coat
Repeat point 5
Use the cleanser to wipe off the sticky surface of your nail (don't worry this will not take away the colour, only the sticky layer over the polish)
Tip!! Finish by painting your nails with a clear nail varnish, this means that if you find the gel nail colour dis-colours at any point over the course of the two weeks, you can simply remove this layer of clear polish with regular nail varnish remover and this takes away any off colouring (again don't worry only acetone will remove the gel itself).
And to top off the beauty of this new discovery, Boots are doing an online offer on the SensatioNail Starter Kit, weyhay!! They've reduced the kit by £24.99 and that is not too shabby at all!