So did you know that the hometown of the Paisley Pattern, is Paisley, the town just off the M8 at Glasgow Airport?  As in home of Paisley College, Paisley Abbey and of course, Paolo (Nutini).  I have to admit, I have never put two and two together, but yesterday this disillusionment was rectified in a most brilliant way, as I attended a blogger preview of the Scotland Re:Designed and PaisleyMake Exhibition.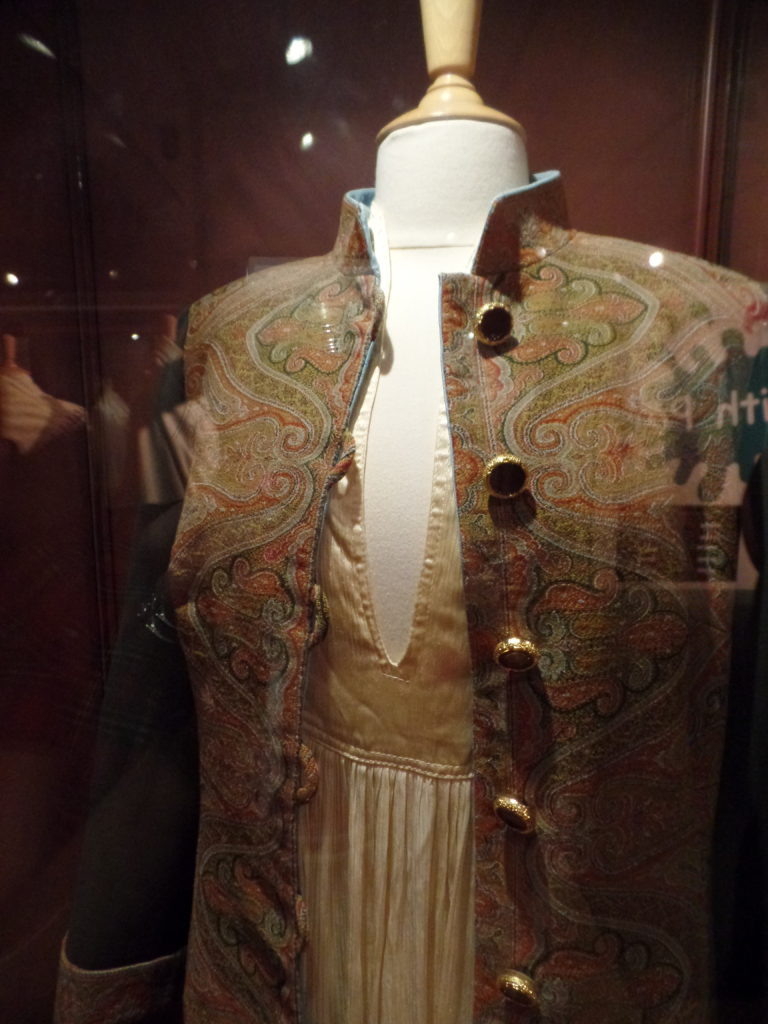 Having long been a fan of Scotland Re:Designed and what they help emerging creative talent achieve (catch up on my Scotland Re:Designed fashion showcase post here), I knew this event would be worth attending.  And with it being a mix of history, fashion, awe-inspiring design, a talk from an inspirational editor and a hands on Origami class (yes you read that right!) – I was not wrong.
PaisleyMake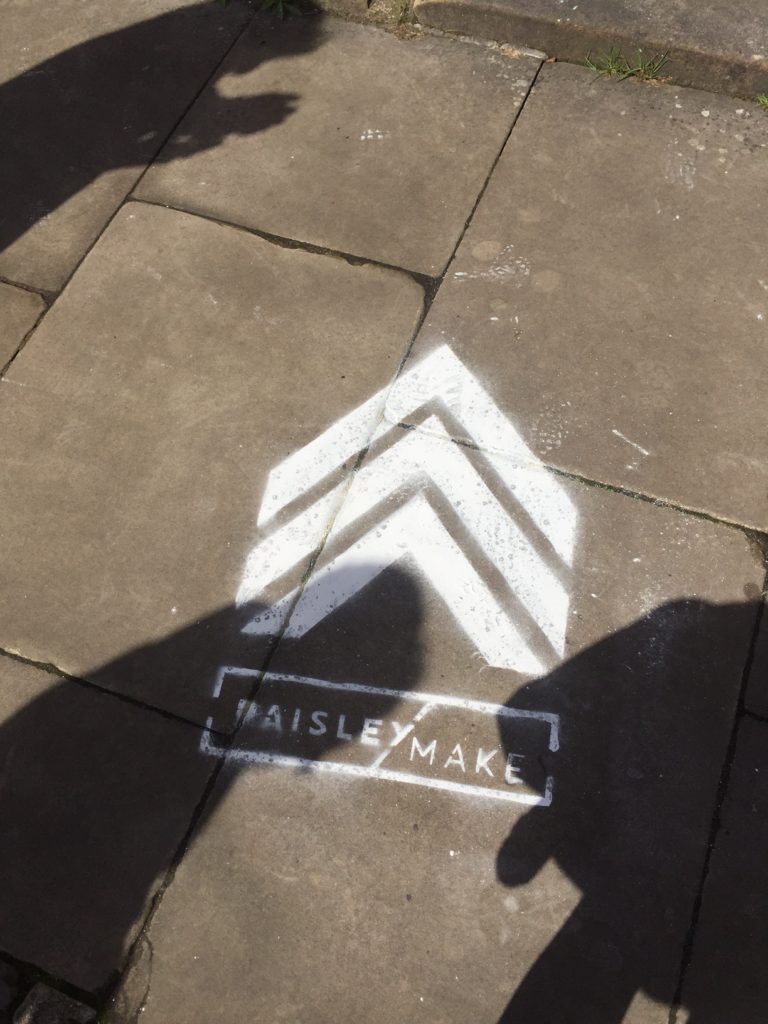 Here's a little bit on what PaisleyMake actually is, so you understand the driving force behind this 4-day festival (which is absolutely free for you to attend, runs from Wed 31st to Sat 3rd September and takes place in Paisley Abbey).
PaisleyMake is a gathering of top designers and creatives who will be coming together each year to 'rekindle the spirit of entrepreneurship', which placed the town at centre of the world's textile hub.
The festival itself incorporates talks from highly influential creatives such as Director at Scottish Leather Group, James Lang and Creative Director of Harris Tweed Hebrides Mark Hogarth (who is a bit of a looker might I add) – both taking place on Friday 2nd September.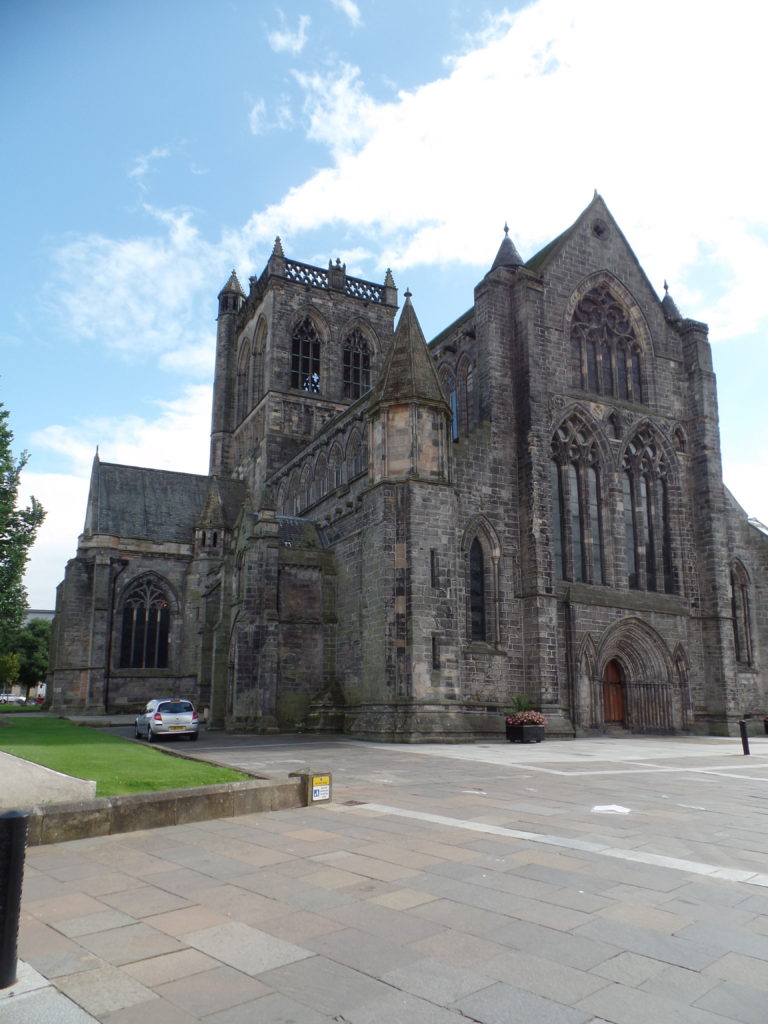 What's more, hands-on workshops can also be enjoyed, like origami with Misty Concepts, corsage making with Siobhan Mackenzie, or the chance to explore yarn bombing.
And if that's not all, you will get the chance to browse and shop the unique collections from top Scottish designers brought together by Scotland Re:Designed (including fashion, textiles, accessories, and interior designers).  And with all this happening in the abbey itself, I seriously don't think you'll find a more beautiful backdrop to a shopping experience.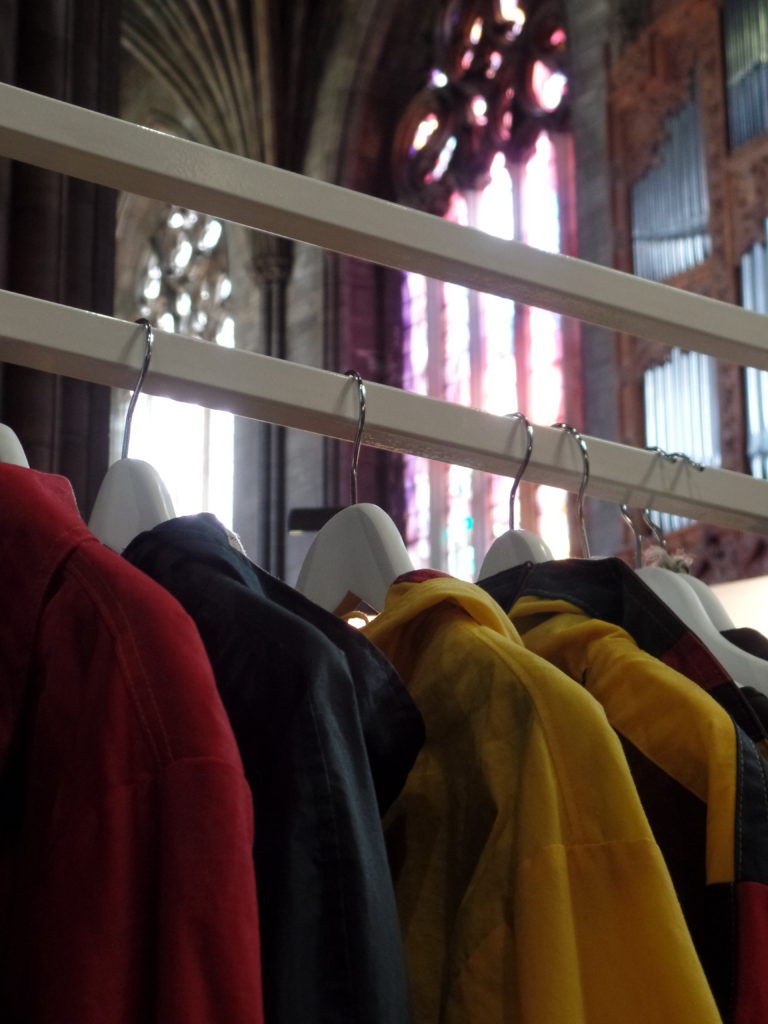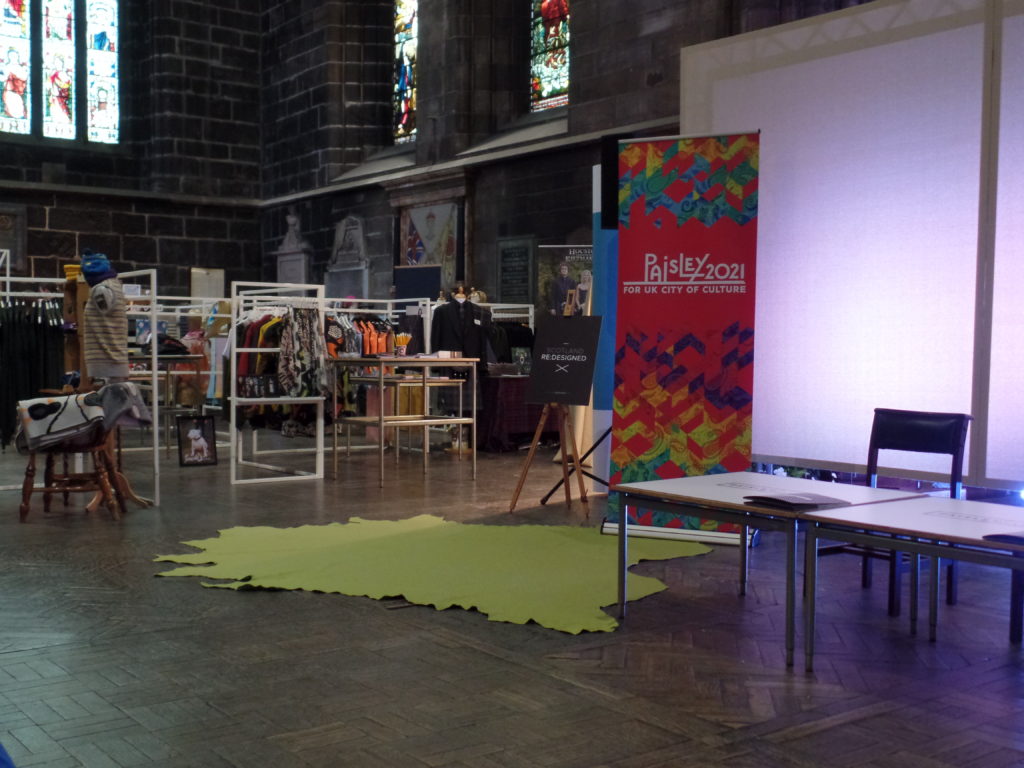 Paisley's Plans
So what is all of this fabulousness in aid of?  Well the reasons are two-fold.  Firstly, Paisley is reeducating the world, that the town is the home of the Paisley Print, a unique and timeless pattern that every so often is a focus of fashion week around the globe.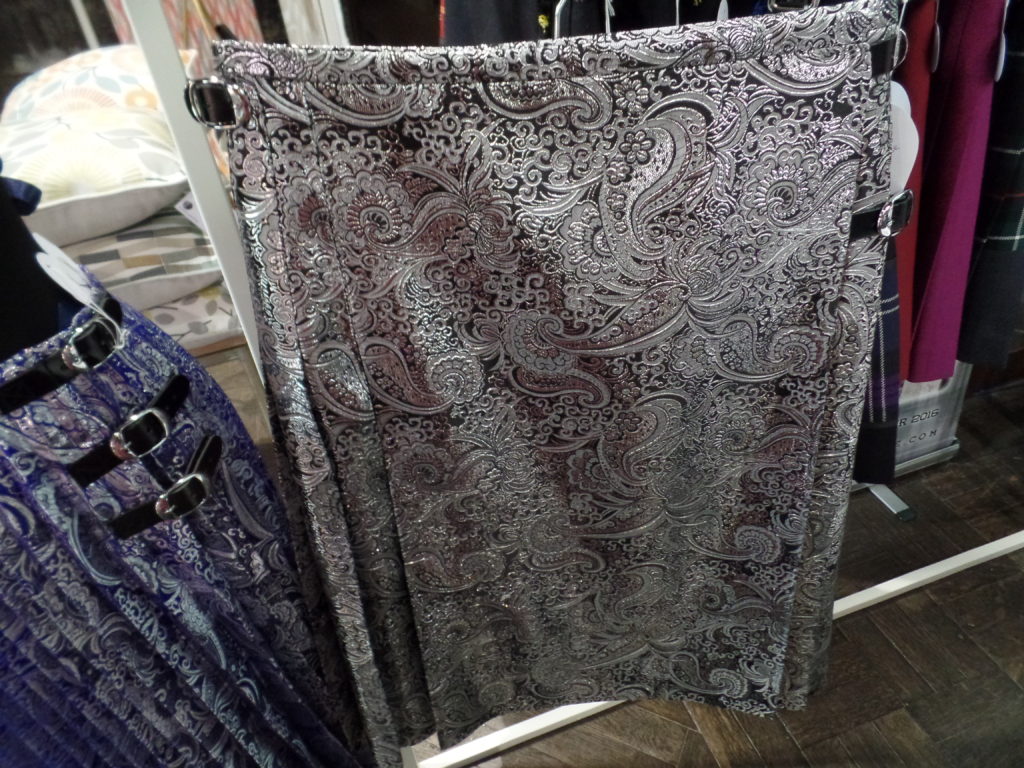 And secondly, the festival offers a platform to showcase the town's unique heritage, an essential feat in their bid to become the UK City of Culture in 2021.  In winning this, the future of Paisley would be transformed and so support for this festival is more important than you would at first think.
The Blogger Showcase
So after doing the Google walk (you know the one where you are walking frantically, lost and exasperated as the Google maps voiceover guides you, but stops you nowhere near your final destination) and finally finding the Paisley Art Gallery and Museum, the day kickstarted with a tour and talk of the Paisley Pattern Collection.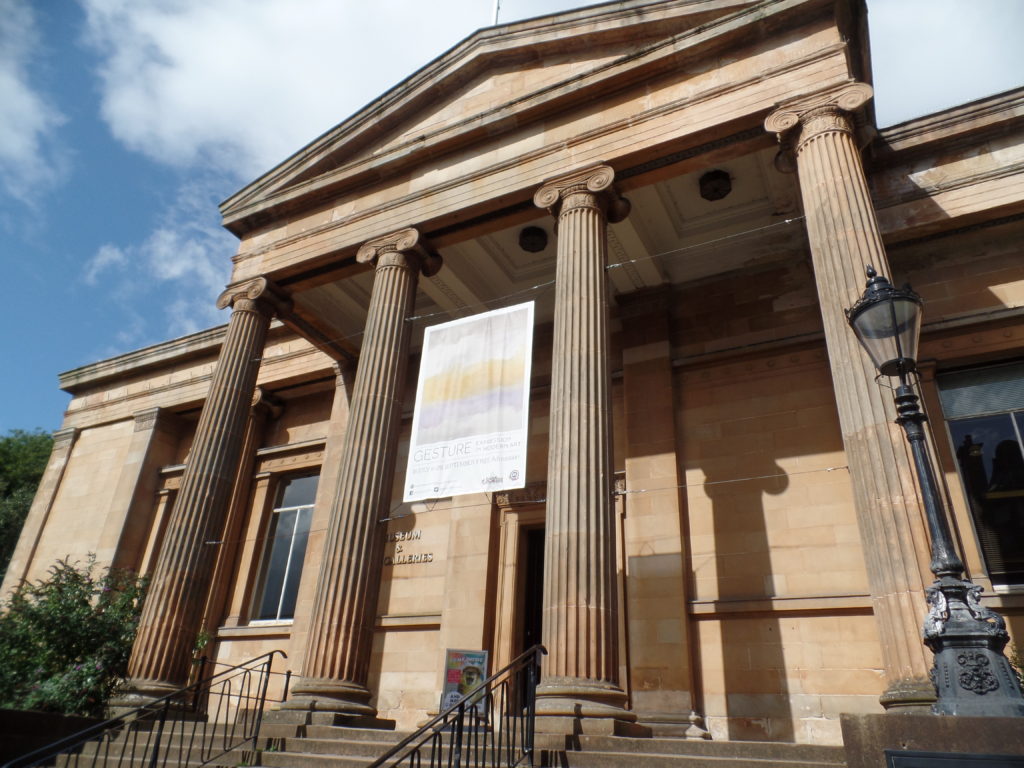 Led by Dan Coughlan, the Paisley Pattern Shawl Curator at the museum, we watched as Dan worked a loom and took us through sample books dating back to 1770.
"The Textile Collection in the museum holds what is thought to be the largest collection of shawls in the world, together with many pattern and sample books containing an enormous variety of or original Paisley designs.  It is hoped that this extraordinarily rich and varied collection will inspire today's designers to continue the tradition of creating beautiful high quality textiles."

Exhibitionists
Next up, we made the short walk to the beautiful Paisley Abbey to browse the amazing showcase of some of Scotland's up and coming designers.
Some personal faves?
Editorial Support
The talk from Penny Martin, Editor in chief at The Gentlewoman magazine, was a highlight of the day.
She spoke about her completely unique concept for the magazine.  Where a hysterical tone permeates the writing; where every model that appears is given an identity and is rightfully introduced to the readers; where the women that feature are all role models, those of which you would like to have at a dinner party rather than simply look at from a distance; where art meets language; and the 'modernisms' that feature, represent reality rather than fantasy.

I not only bought into the magazine, but I also bought into Penny Martin and hearing her talk has inspired me to make more of an effort when it comes to my own writing…
So if the festival's aim is to inspire creativity, then it certainly worked for me and if you are so inclined, I am confident it will do the same for you.  What's more, if you do PaisleyMake it, I would love to hear what you think! x