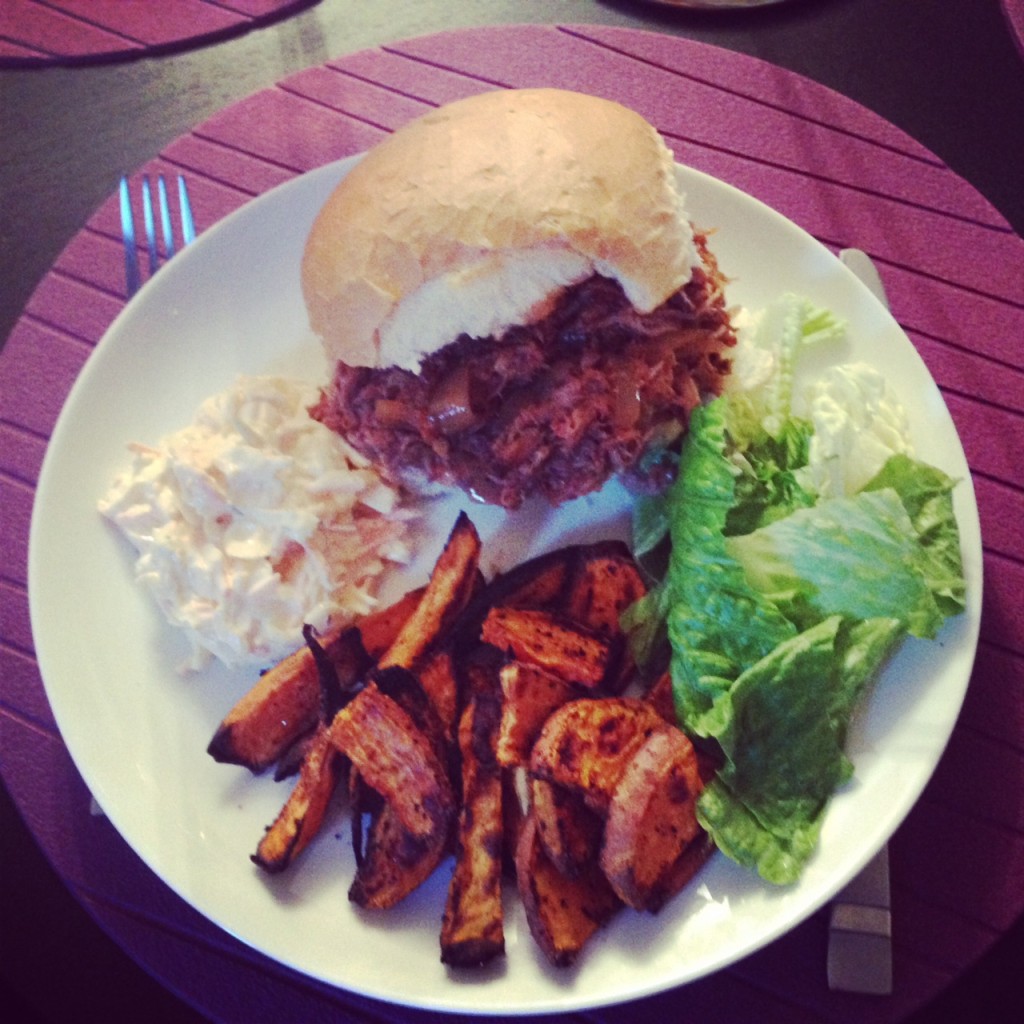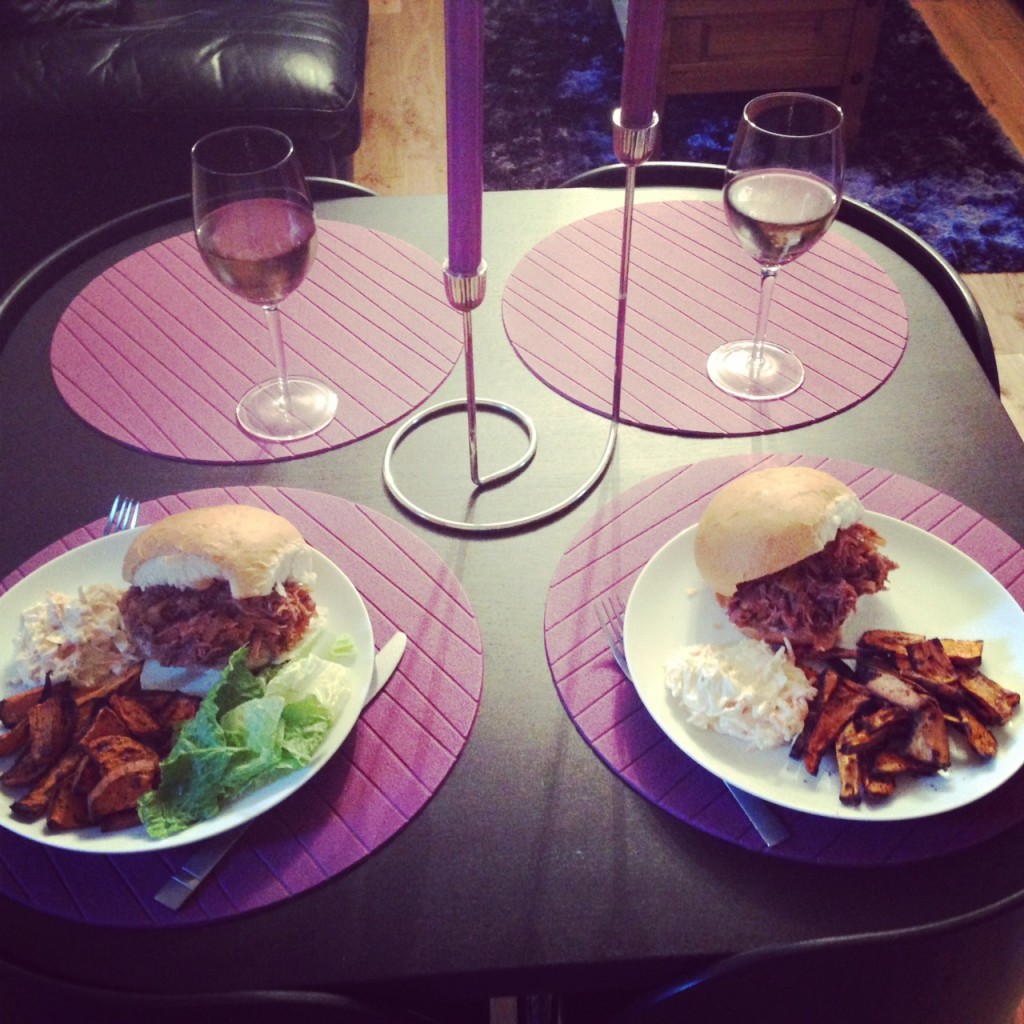 On the rare occasion that quiet weekends come around, I absolutely love it. Guess this is another sign I am getting that bit older.  Gone are the days when my weekly focus was the weekend clubbing clobber, now my sole focus is the wedding and also very much so on eating and drinking good food at the weekends.
Having not really discussed my obsession with food on my blog as yet, you should know that it is uncompromising and intense.
Since I was a nipper, food has been right up at the top of the spectrum of things that are important to me and the strength of this loving relationship has always been apparent in my curvier figure.  Although, as with most females, my passion for food goes hand-in-hand with a wish to achieve the perfect size 10 figure and this is a never-ending battle of wills.
Having been a past follower of Weight Watchers with short-lived success, it is only recently I have found a diet which worked for me in terms of achieving a target weight for a holiday to Ibiza last October and then maintaining this weight on the run up to the wedding, whilst still allowing me the freedom to eat my favourite things at the weekend.
For any brides-to-be who are looking to loose weight before their big day, I would highly recommend Herbalife – you'll find an overview of the diet below:
Herbalife shake for breakfast and lunch (there is a pretty decent range of flavours (six in total) my favourite being Chocolate or Cookies & Cream).  Herbalife advise to use two scoops of powder mixed with 250ml of semi skimmed milk, but I find this makes the shake too powdery and so would suggest sticking to one scoop with skimmed milk.  They also recommend shake mixes with fruit juice, but this is something I have never tried due to time constraints when I have the shakes (i.e. in work).  If you are looking to purchase the shake mix, these can now be ordered from Amazon or eBay rather than getting it from a Herbalife distributor, which means the cost is lower (averages at £20, compared with about £27 through a distributor) and you do not feel the pressure of stepping on the scales in front of a stranger
Two 100kcal snacks (ideally these should not be carb based and so snacks such as prawns, protein bars, tomato soup etc get the Herbalife thumbs up)
Herbalife also supply enhancers such as fibre and multi-vitamin tablets and flavoured teas to take daily.  To me these are a waste of money.  Regular green tea is just as effective and tastes far better and you can also get cheaper supplements from any supermarket/ health shop
A balanced dinner which can contain up to 800kcals (this allows for a very reasonable portion with the calorie content of most stir fry meals for example being about 600kcals)
I stuck to this diet rigidly for about two-three months (with the exception of an Indian takeout every Sat night – something I don't think I could ever forgo) and managed to lose just under two stone, happy bloody days!  This I should add, was not with any major exercise, leading me to really believe in the saying you are what you eat. 
Since reaching my target weight, my aim has been to maintain and so I now have only one shake as a breakfast replacement Monday – Friday, a healthy soup and low calorie crisps for lunch, another 50kcal snack at about 4pm and a dinner of about 700kcals followed by some kind of 100kcal chocolate snack.  At the weekends, I truly go for it and eat what I want and I can't quite believe I seem to get away with this, as long as I am reasonably disciplined during the week.
This weekend Lee and I wanted to make use of our slow cooker, something we aim to use more having had it for two years but only using it twice.  Having mentioned this in the office, my friend Kirsty (a pretty awesome cook) passed on an easy recipe for cooking pulled pork and so this became the plan for our Sunday night menu.  We were so impressed with this meal, that I wanted to share the recipe with you…
Pulled Pork Burgers with Smoky Sweet Potato Wedges

For the pulled pork you'll need: a pork shoulder (we had just under 3lbs for Lee and I, he likes big portions!) 2 white onions, 4 garlic cloves, chicken stock, chilli powder, cumin, salt, black pepper, dark brown sugar, cinnamon and BBQ sauce

For the sweet potato wedges you'll need: 2 sweet potatoes, BBQ seasoning, smoked paprika, rock salt and black pepper

For the pulled pork, first cut up 2 white onions and 4 cloves of garlic and place them in the slow cooker
Mix 1 chicken stock cube in a mug of boiling water and pour this over the onion and garlic (be sure to do this prior to adding the pork or the stock will wash of the rub mix from the top of the meat)
In a bowl mix 1 tablespoon of ground chilli powder, 1 tablespoon of salt, 1 tablespoon of dark brown sugar, 1 tablespoon of black pepper, 1/2 teaspoon of ground cumin and a 1/4 teaspoon of cinnamon, then place the pork joint into the bowl and rub the mix all over it
Place your pork into the slow cooker and cook on low for 8 – 10 hours or high for 6 – 8 hours
When cooked take out the pork and pull the meat with a fork
Drain a large spoonful of the cooked onions and mix this in with the pulled pork along with your fave BBQ sauce
Serve on a crispy roll
For the wedges, slice two sweet potatoes into wedges or fries, whatever your preference
In a bowl mix a tablespoon of salt, a tablespoon of BBQ seasoning, a tablespoon of black pepper and a tablespoon of smoked paprika
Pour your wedges into this mix and add more seasoning if needed
Add a 1/4 cup of olive oil (we used low calorie olive oil spray in an attempt to be healthier, which was then thwarted with the portion sizes)
Mix the wedges in the bowl, then evenly space them out on a baking tray and bake in the oven on a 200 degree heat, take out and turn after 15 minutes and bake for a further 10 minutes
Serve as a side to your pulled pork burger with 'slaw (we used Tesco Finest coleslaw which is nice and creamy although the next plan is to make our own)
And voila!  Believe me this is worth a try and is sure to become a staple meal for Lee and I.  If on the other hand you are keen to hear of any tips for healthier meals to enjoy as part of your Herbalife diet, then let me know and I can send over some recipes x