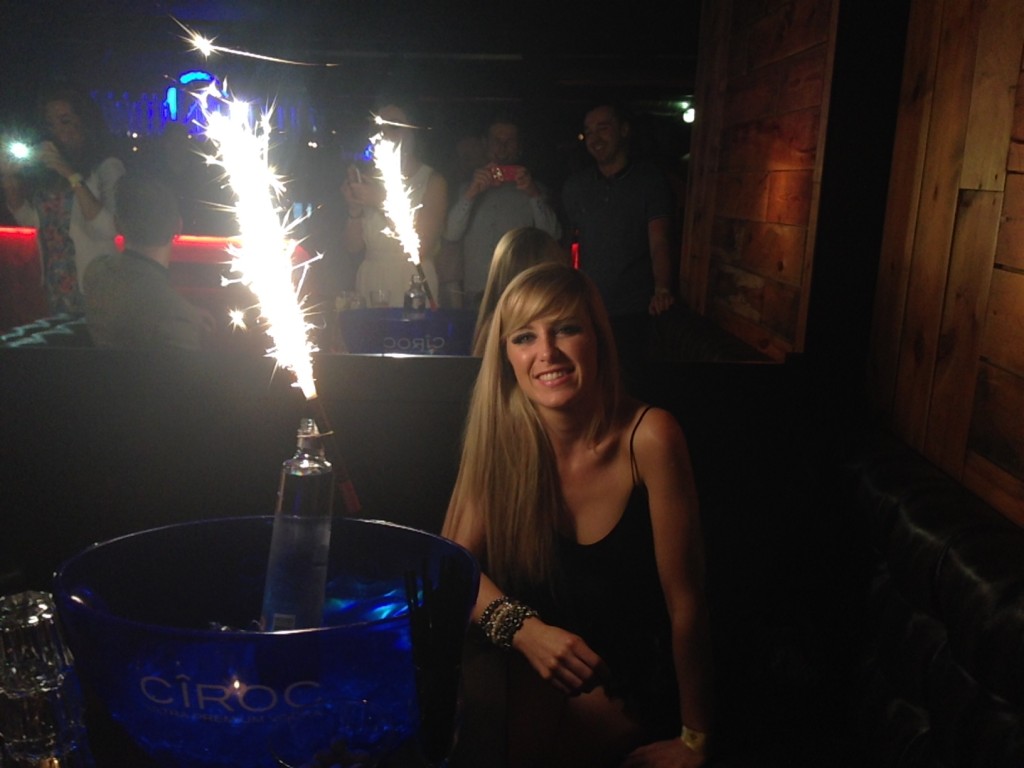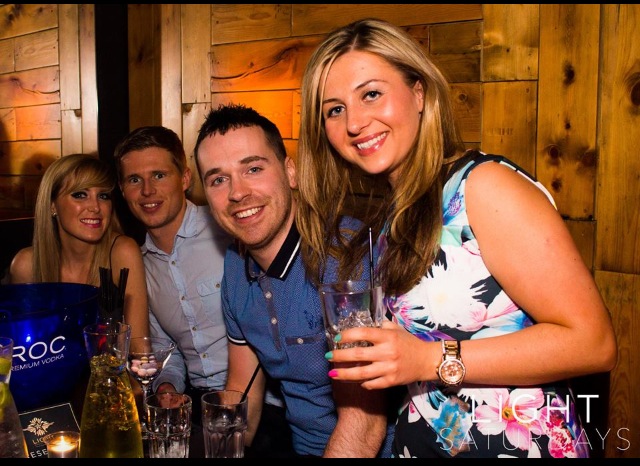 This weekend passed by in a haze of utter indulgence.  Booze and food were consumed in abundance, making it so much harder to get the diet back in order today – I'm still on the Herbalife Monday-Friday and then the 'eat what I want at the weekend' plan.  Although this diet seems to be enabling me to maintain my weight, I feel like I am now taking the weekend excesses too far, which isn't ideal with the big day rolling round – four weeks on Saturday and I will be a Mrs!
Infact, when perusing the Daily Mail TV & Showbiz pages on my morning commute; whilst  nursing a fierce hangover and still feeling full from the previous night's feast of curry, champagne and cocktails; I read an article on Kim Kardashian's super healthy wedding regime (her and Kanye get married on the same day as us…pretty sure that is where the similarities will end mind you) and I really started to have eater's remorse at the sheer volume of food consumed this weekend.  Nonetheless, I am trying to overcome that guilty feeling that seems to be so prominent with females when it comes to food, but will this ever be possible I wonder or will it forever be a battle between what tastes and then what feels good?
Lee and I gave ourselves the weekend off saving the pennies and ventured out and about in Glasgow on Saturday and Sunday evening.  Saturday saw us in The Social at Royal Exchange Square (would highly recommend sampling the cocktails here) and from there we went to Light nightclub, where we had a booth booked for a friend's birthday.  What is becoming more prominent in the Glasgow clubbing scene is the focus on customers booking a booth which comes with a bottle of booze on the table. In some clubs it's a no booth no seat situ and at the slightly ripening age of 27 a seat is becoming pretty essential to me.  Heather, the Birthday girl, had reserved two booths at a cost of £125 per booth and that came with a bottle of Ciroc vodka, your choice of mixers and free entry to the club.  When split across a group of say ten people, this is a pretty reasonable price.  What I would recommend however, is to take the chance and not reserve a booth in advance (especially for any random nights out) – when Lee and I were on route to The Social a PR from Light offered us a booth and a bottle for £50.  Granted this was unlikely to be Ciroc vodka but that is a really good saving from the £125 to pre-book.
On Sunday evening we met a couple of our best pals, Lyndsie and Phil, who have just got engaged and who were up from London for the weekend.  To celebrate Lee and  I treated them to a curry at Mother India (at Westminster Terrace) followed by a few rounds of white Russians, vodka and cream based drinks, at Lebowskis (I would recommend 'The Bunny' and 'The Liam').  I would consider myself a bit of a curry connoisseur, having savoured a curry every Saturday night with my family since I was a nipper and also having made the conscious effort to dine at Indian Restaurants in each of the countries I have visited.  For me, there's no denying that Glasgow has some of the best Indian Restaurants and Mother India is my all time favourite.  Also being a major lover of seafood, the menu is perfect showcasing mouth-watering dishes like Ginger and green chilli fish pakora, Ginger crab and prawn dosa and King prawn and monkfish curry with ginger and dill.  So if you are anything like me and crave a real gastronomic experience when out for a curry, then Mother India is a must visit restaurant.
Glasgow really does have a lot going for it when it comes to its nightlife. There's a vast array of fantastic eateries, bars and clubs aimed at almost every age group (believe me, the older 'weegies' like to party just as much as the younger).  The major hotspots for nightlife can be found in the West End, Merchant City and City Centre, my preference being the West End for its quirky bars, iconic buildings like Kelvingrove (pic above) and trendy, chilled out atmosphere.  For me there is a holiday vibe to the place and it is also the location of Glasgow University, which was my stomping grounds as a student.
It is for this reason that I have chosen to locate the main part of my hen do in the West End.  With it taking place in just under two weeks time, it has been a bit of a race to get something organised for the 40+ ladies who have confirmed they will be coming. The plan is to kick things off at Saint Judes on Bath Street (so starting off City Centre) where we will enjoy an Intoxicating Tea Party.  This includes private room hire, the option to play your own music, a cake stand per two people, a cocktail making demonstration and then two cocktails each which will be served in quirky teapots (have you noticed that this and serving cocktails in jam jars seems to be a big trend at the moment?).  I had looked into some other options for private room hire for an afternoon tea, e.g The Corinthian, Grosvenor Café and Cushion and Cake, but with the room in Saint Judes being able to hold 35-40 people and then with the value added fun and frivolities that were also included, I felt at £20 per person this location would have the most appeal to the range of age groups coming on the hen.
This section of the day is going to run from 2pm-5pm and then from there we are heading to the West End for a bar crawl of Byres Road and Ashton Lane.  Rather than just go into any bar, I have contacted an array to ensure they would be happy to take such a large party and if there was the possibility to reserve an area.  I would recommend you do this if a bar crawl is a consideration for a Glasgow-based hen or stag.  Many a Glasgow bouncer, like bouncers the world over, seems to be on a massive power trip and I have heard of them turning away large parties or asking hens and stags to take off any paraphernalia they may be wearing.  If you warn the bars in advance they will let both their staff and bouncers know to expect you so there should be no issues on the day/ night.  As it stands the plan will be to stay in the bars for a maximum of one hour and I am going to create a menu card of the times we will be in each, which should hopefully eradicate any issue of ladies getting left behind and then not knowing where the party has gone.  Thus far Oran Mor, Hillhead Bookclub, the Grosvenor Café, Nude and Radio have all been very helpful in getting back.  The bars in the lower half of Byres Road (towards Dumbarton Road) that I also think would be ideal for the crawl are Bar Soba, The Butterfly and the Pig and then we will likely end the night with a booth in Sanctuary (another Glasvegas club where no booth means no seat), that is of course if I am not actually crawling by the end of the day!
Now a final thing to consider is a new outfit for the hen, but I guess first I have to find a way to take back my confiscated credit card from Lee boy…
Hope you all had a good weekend x