The Vietnamese capital of Hanoi is a myriad of sensory madness.  Bright colours, honking horns, the fear of death every time you cross a road, great food and really friendly people mix together to create a city that is certainly not for the faint hearted.  I loved every minute.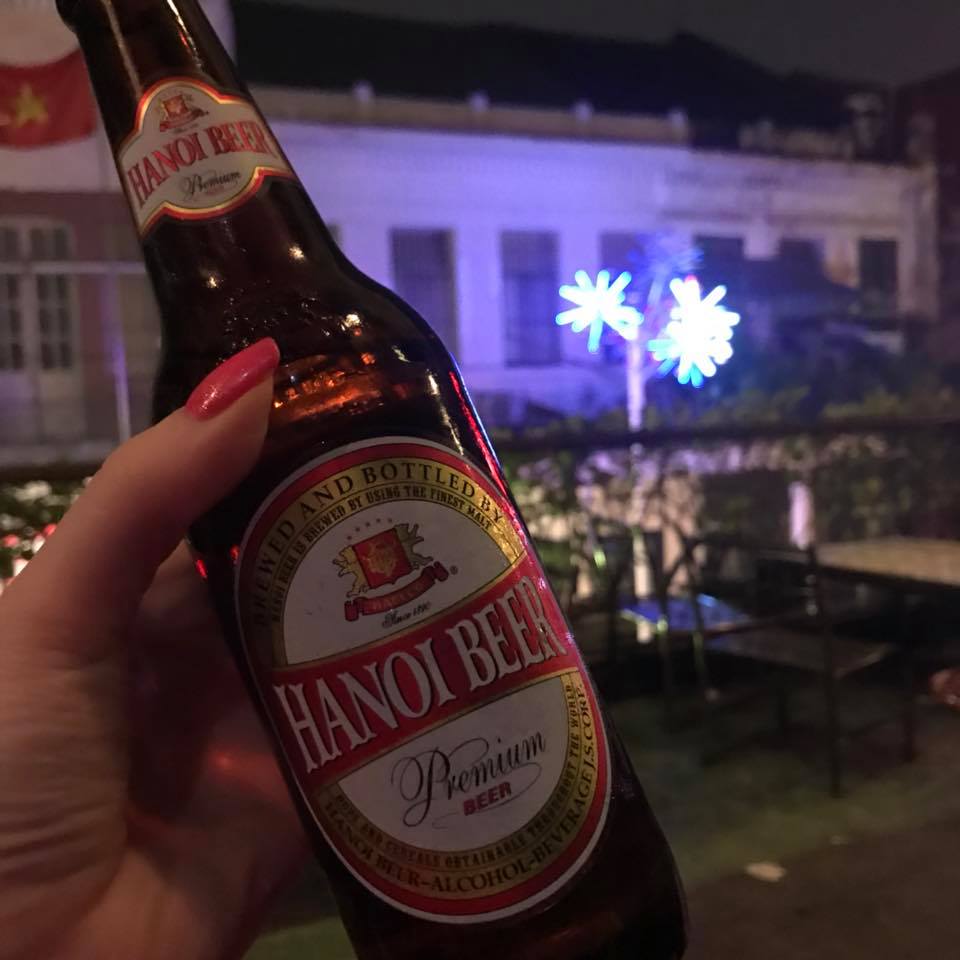 Originally we were supposed to be 4 nights in Hanoi, but after our delay in Dubai this cut down our stay and even more so when we took into account the sleep required after being so deprived of it on our journey to the city.
STILL suffering from the flu, 2 days was ample time for us to see and experience what we wanted to in this unique city.  Exhaust pollution is very high in Hanoi, which can make breathing that bit harder when (worse so if you are struggling to breathe through sickness), but as one does when ill on holiday, I sucked it up and got on with the exploring.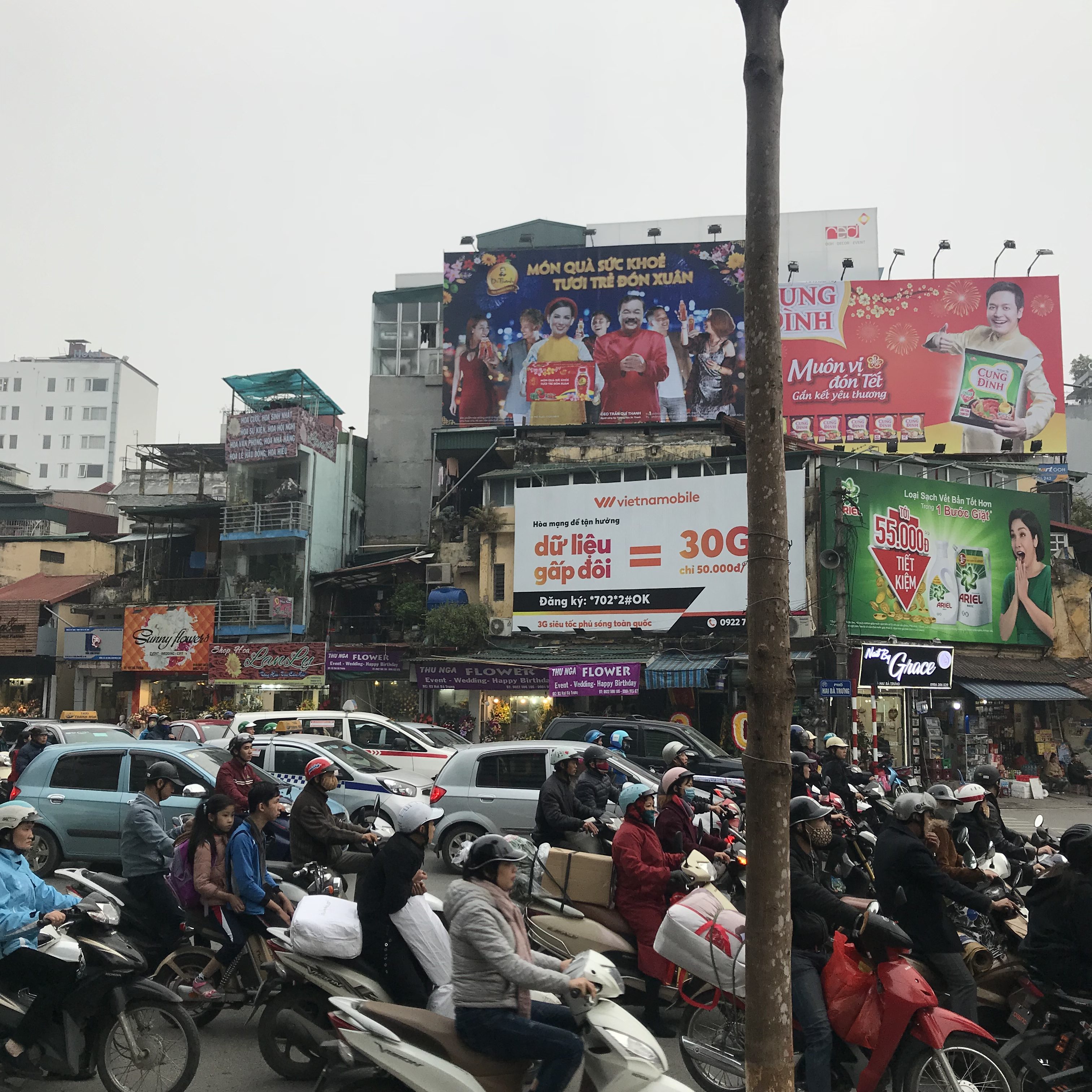 My fave thing about Hanoi is the street food culture.  You can sit on mini plastic seats in the middle of the pavement, eating the simplest yet most amazing of foods, drinking a beer and watch the world go by and all for a matter of pounds.
So if you have 2 days in Hanoi, what do you do?
The Old Quarter
We stayed in the Pan Pacific Hanoi and so on our first day we got a taxi into the centre of the Old Quarter for 54,000 Vietnamese Dong (which is the equivalent of about £1.80).  The hotel itself is lovely and if you prefer to walk, you can be in the Old Quarter within about 20-30 mins dependent on your walking pace.
This area of Hanoi is where you are going to want to spend the majority of your time.  With a mix of amazing eateries, spas, shops and market stalls – there is a lot to take in in this major tourist area of the city.
Drink coffee and watch the world go by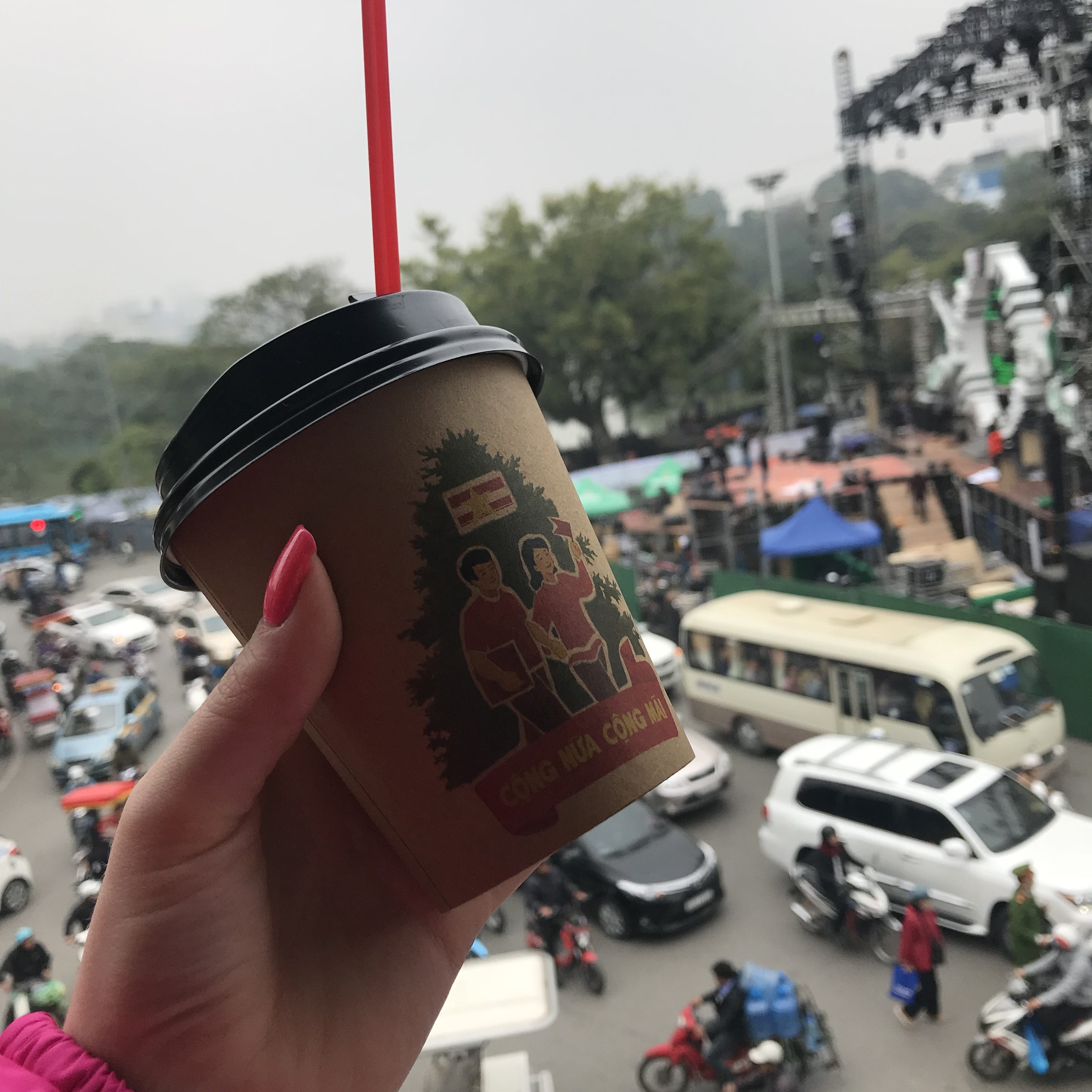 We enjoyed a few coffees at Cong, a coffee house with a political décor (a nod to the Viet Cong Communist movement), as well as sipping a traditional coffee in Cophe Linh, which is situated to the north bank of the Hoan Kiem Lake (the central point of the Old Quarter).
A traditional coffee in Hanoi comes with egg and is a bit like having a light custard atop an espresso.  When mixed together it is actually pretty amazing, well worth a try when there!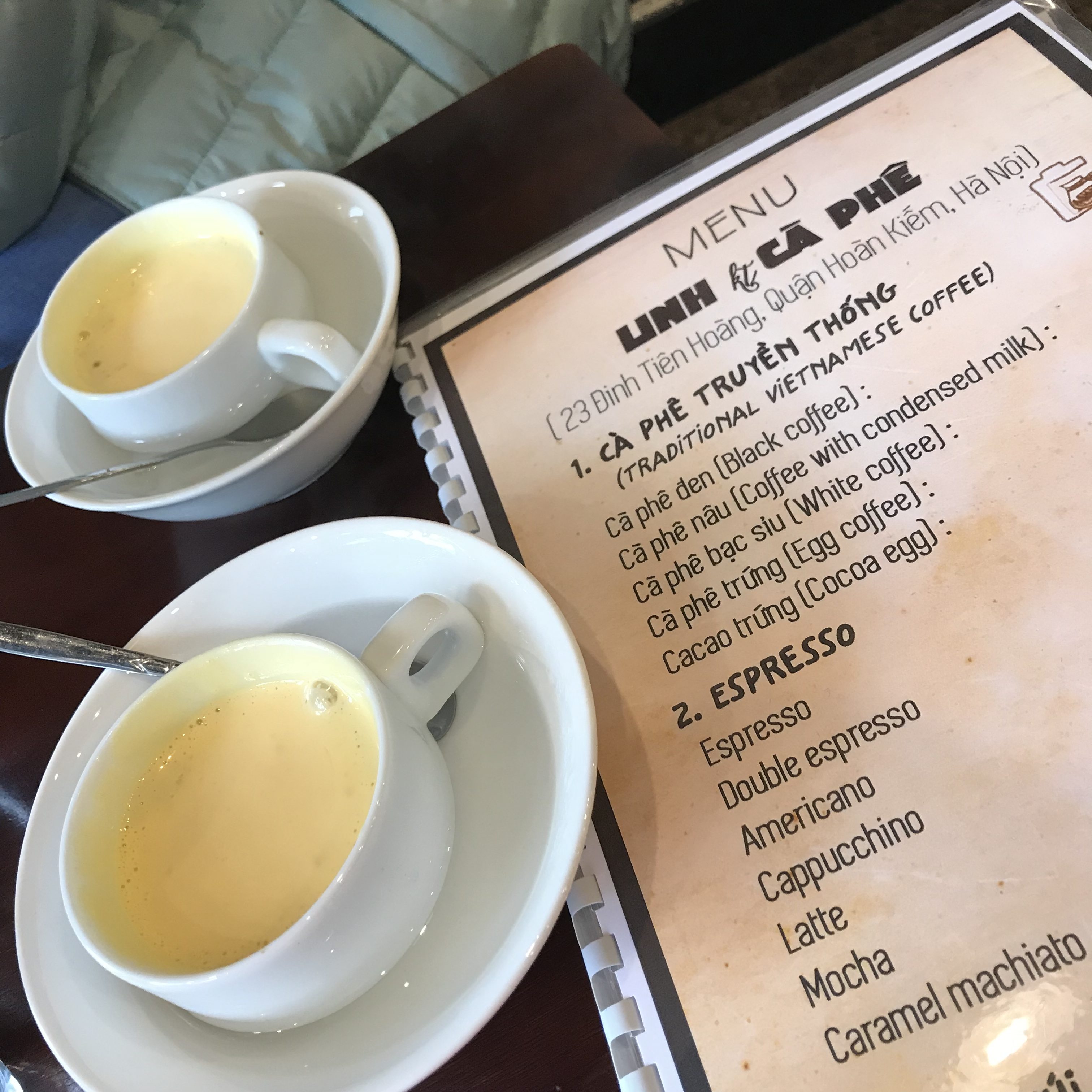 Alternatively, why not try a typical Vietnamese dripping coffee, which has a fine layer of condensed milk at the bottom of your glass allowing you to mix it to create your favoured level of sweetness. This is yum, so bad for you, but yum nonetheless.
Shop for just about anything
There are a number of main shopping streets in Hanoi including: Hang Hoa Tham, Hung Vuong, Dien Bien Ohu, Hoang Dieu, and the Dong Xuan Market.
Stalls and shops were bursting with North Face and Under Armour attire, including padded jackets, which is just what you need in January and may have not brought on your trip.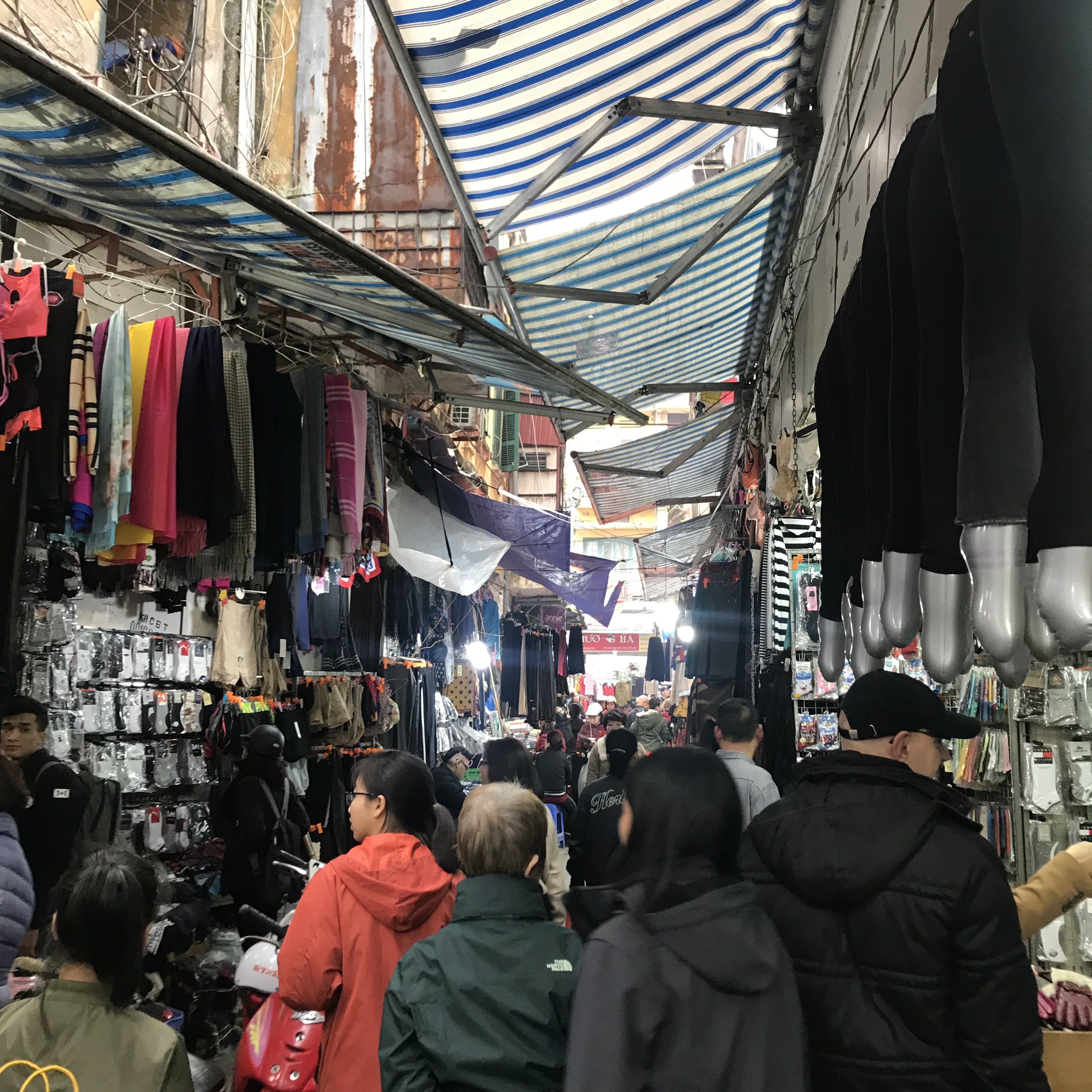 Not wanting to add any extra weight to our luggage, Lee and I avoided shopping with the exception of our North Face jackets, however had this not been a consideration, I think we could have spent a good bit of time and Dong wandering around the stalls and shops.
Boutiques are also plentiful, each containing top brands or Vietnamese designers so def worth the browse.
Dine for under a tenner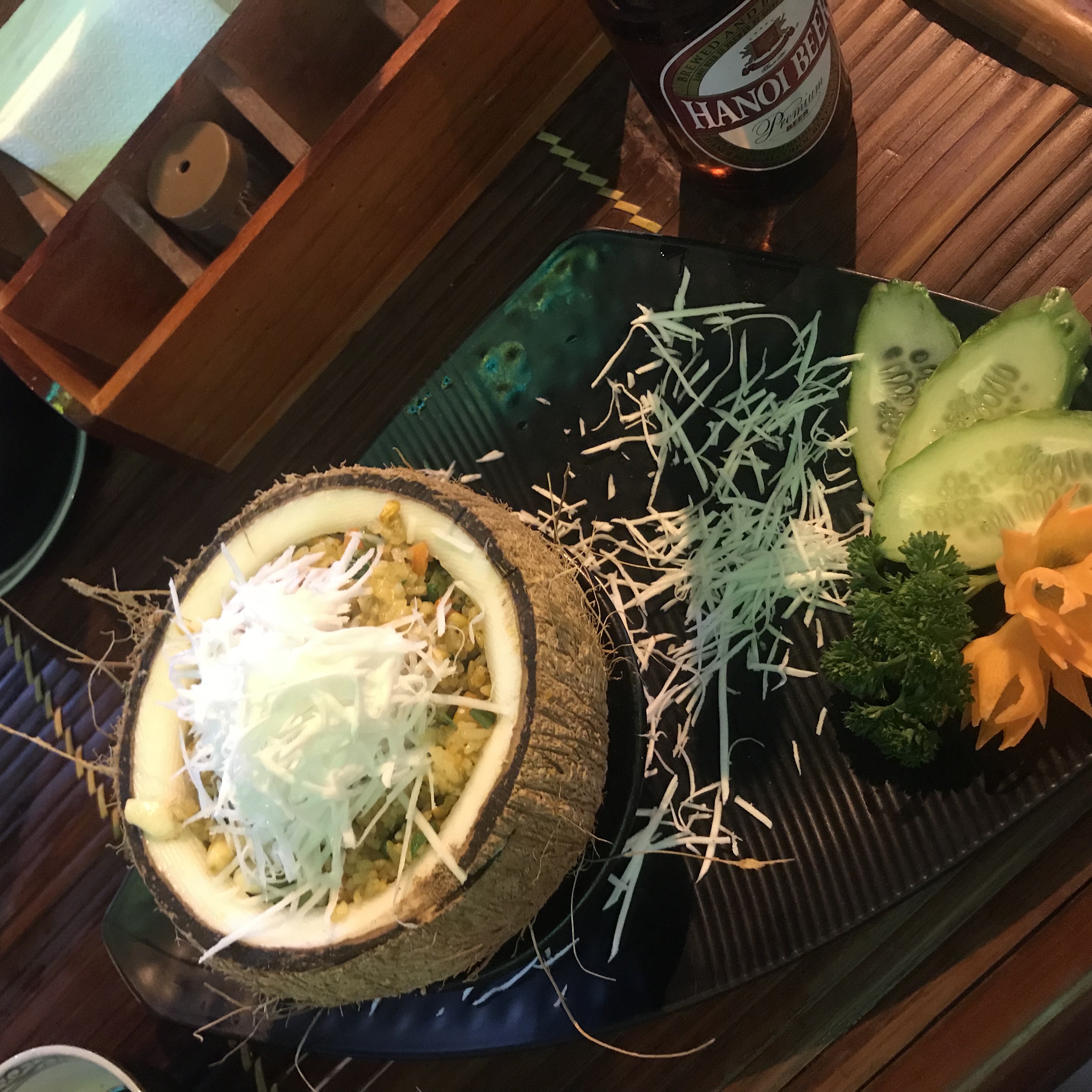 Our first stop was the Green Farm Restaurant where we enjoyed two starters, two mains and four Hanoi Beers for only £10!  The food was spot on and it was a great first experience of the dining on offer in the city.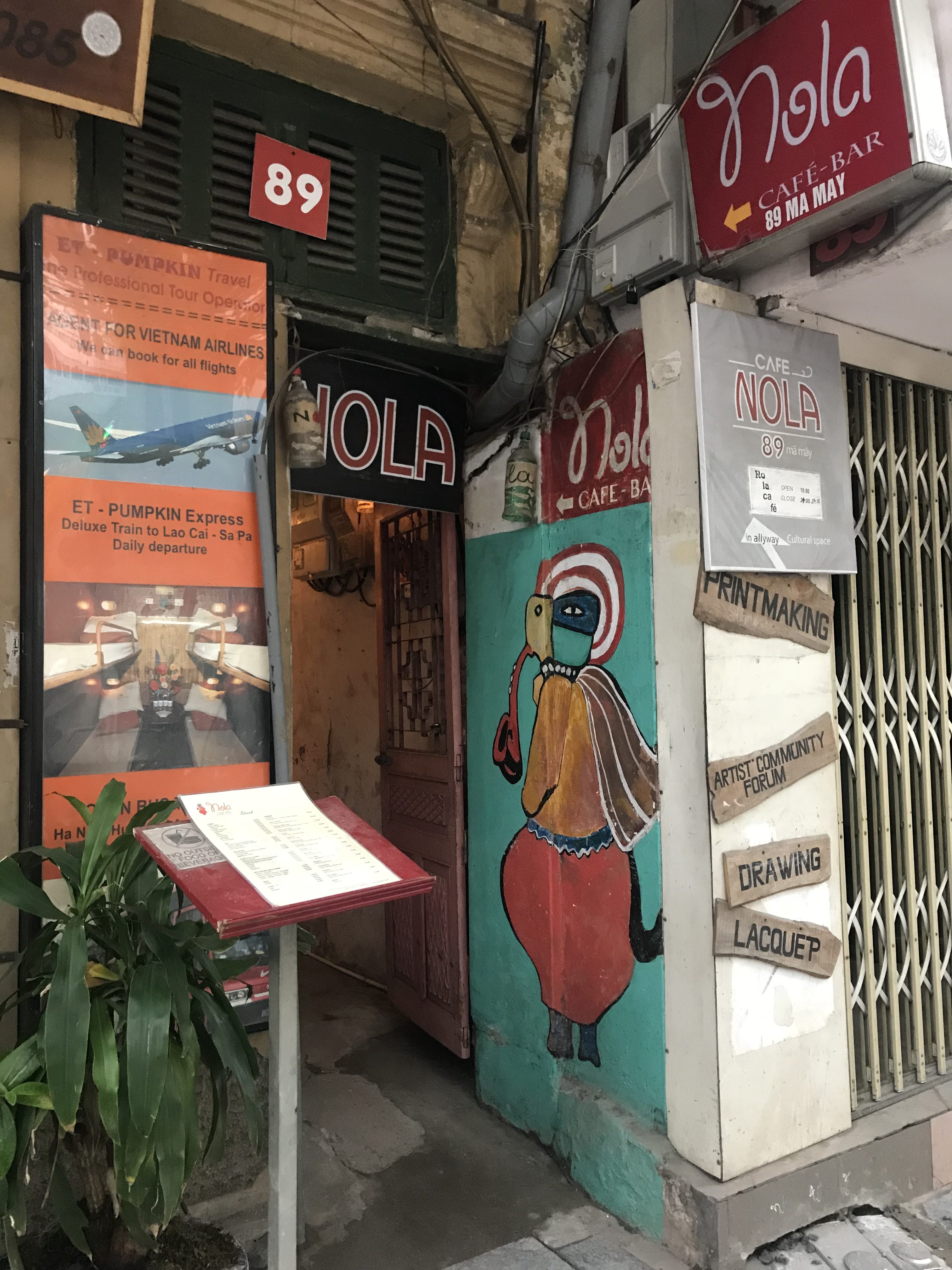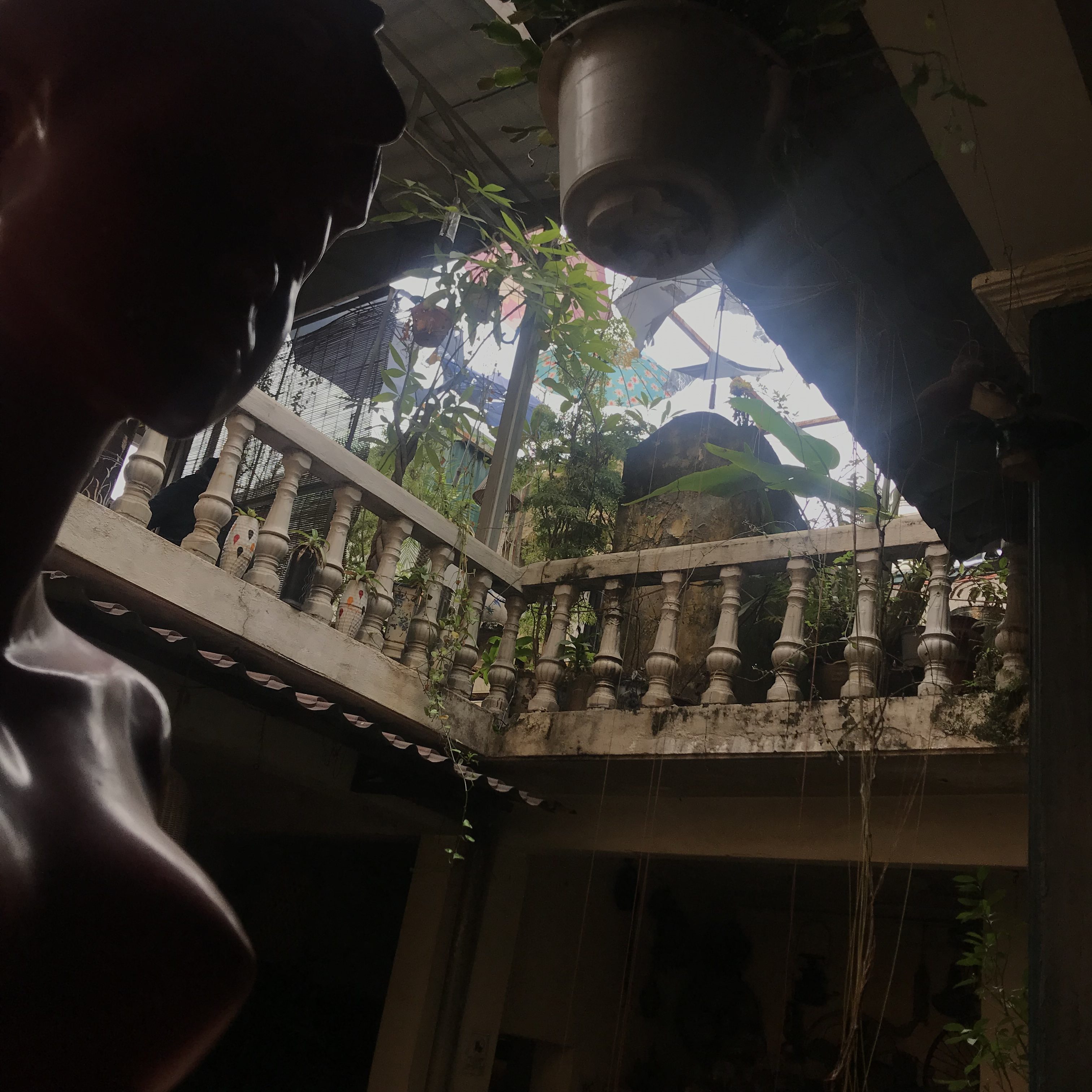 Next up was lunch at Café Nola, a true escape from the bustle of city life this is well worth a visit.  Set out like the interior of a house, this café spans 2 floors and is probably the quirkiest establishment we frequented for food. For only £5 we enjoyed two main meals and four fruit shakes, total steal!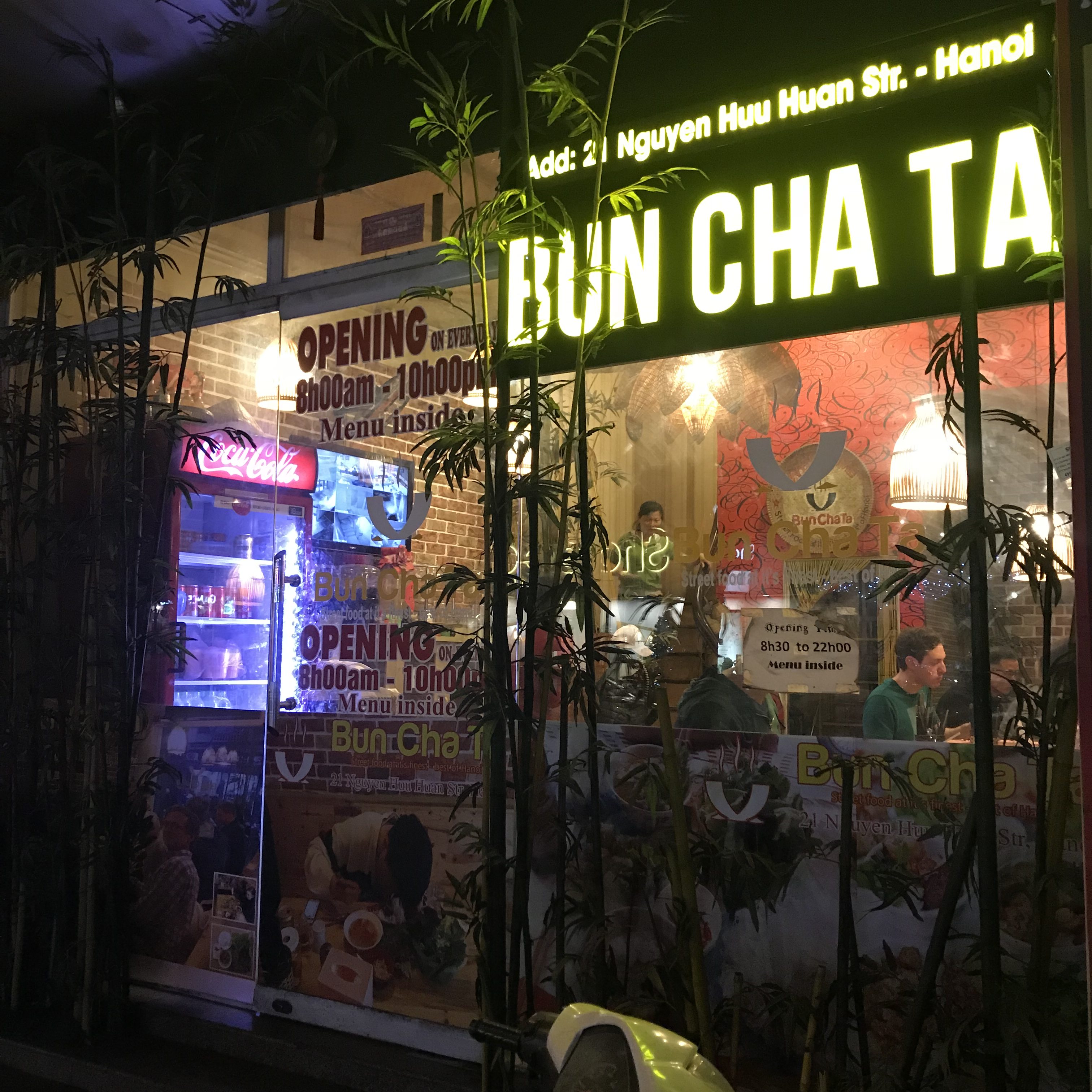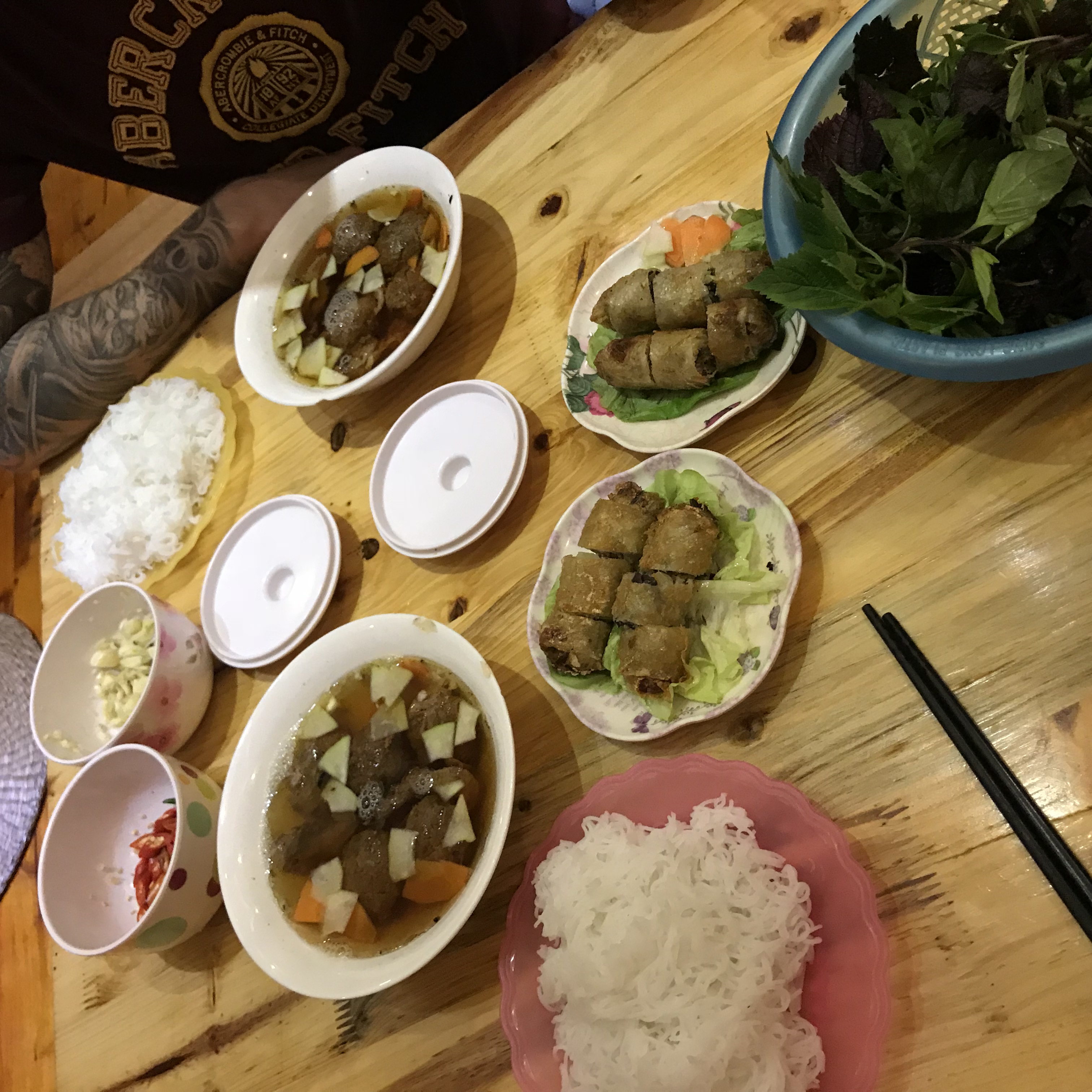 Bun Cha Ta was another haven of low cost yet amazing local cuisine.  Serving up a traditional pork dish to Hanoi, you are given the ingredients to create your own water-based soup and it is truly delicious.  First you add garlic and chilli, next up you add your rice noodles, then you add spring rolls and finally salad leaves.  Mix it up and you have a taste sensation and all this for under £10 for two (and this included two Hanoi beers).
Slightly pricier, but still offering good French-style grub was Café De Paris.  This is a gorgeous little restaurant that provides a change to rice and noodles if you are craving something a little closer to home.  Expect to spend about £15-20 for a meal for two.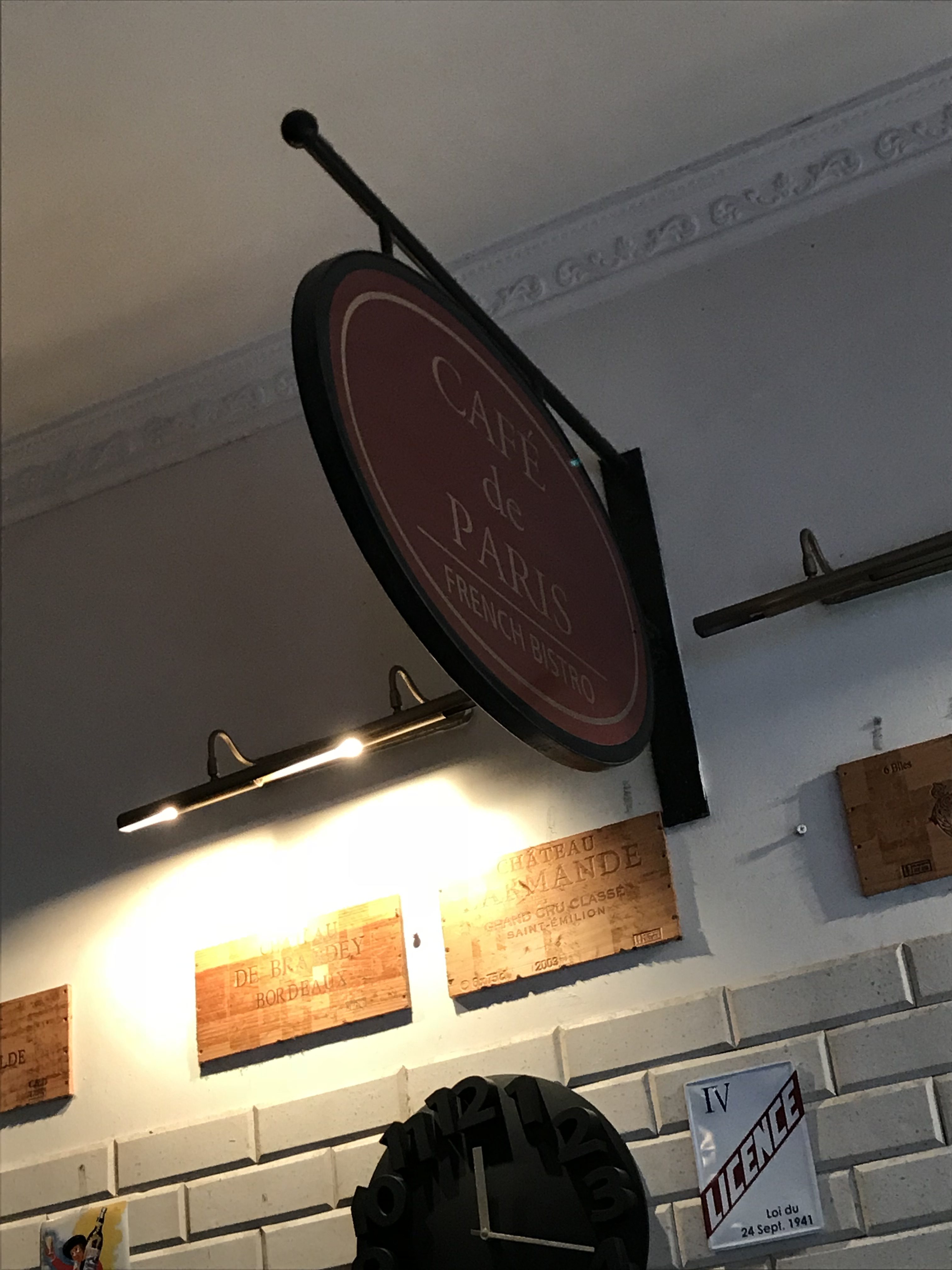 If you want to frequent all of the suggested establishments in your two days in Hanoi, I would recommend going for Cafe Nola and Cafe De Paris for lunch and then Green Farm ad Bun Cha Ta for dinner.
Spa
In Jan when the weather is not at its finest, you will likely find yourself out in the rain.  If this does happen, get yourself to one of the many spas in Hanoi to enjoy a super cheap luxuriaton.
The Belle Spa is rated as Hanoi's top spa on Tripadvisor and number 2, the Ciel Spa, is just around the corner.  My advice is to check the weather and book in advance as we tried to get into both these spas on our rainy day and both were fully booked and thereafter we just gave up knowing that we had to get packed for our flight the next day.
Visit cultural spots
In our limited time we had to pick only a few cultural attractions and so opted for the Museum of Literature (expect to pay aboout 60K Dong for two), The Water Puppet Show and the Buddhist Temple of Tran Quoc Pagoda (this is a free attraction).  Hanoi is very walkable and so we ventured to these attractions on foot.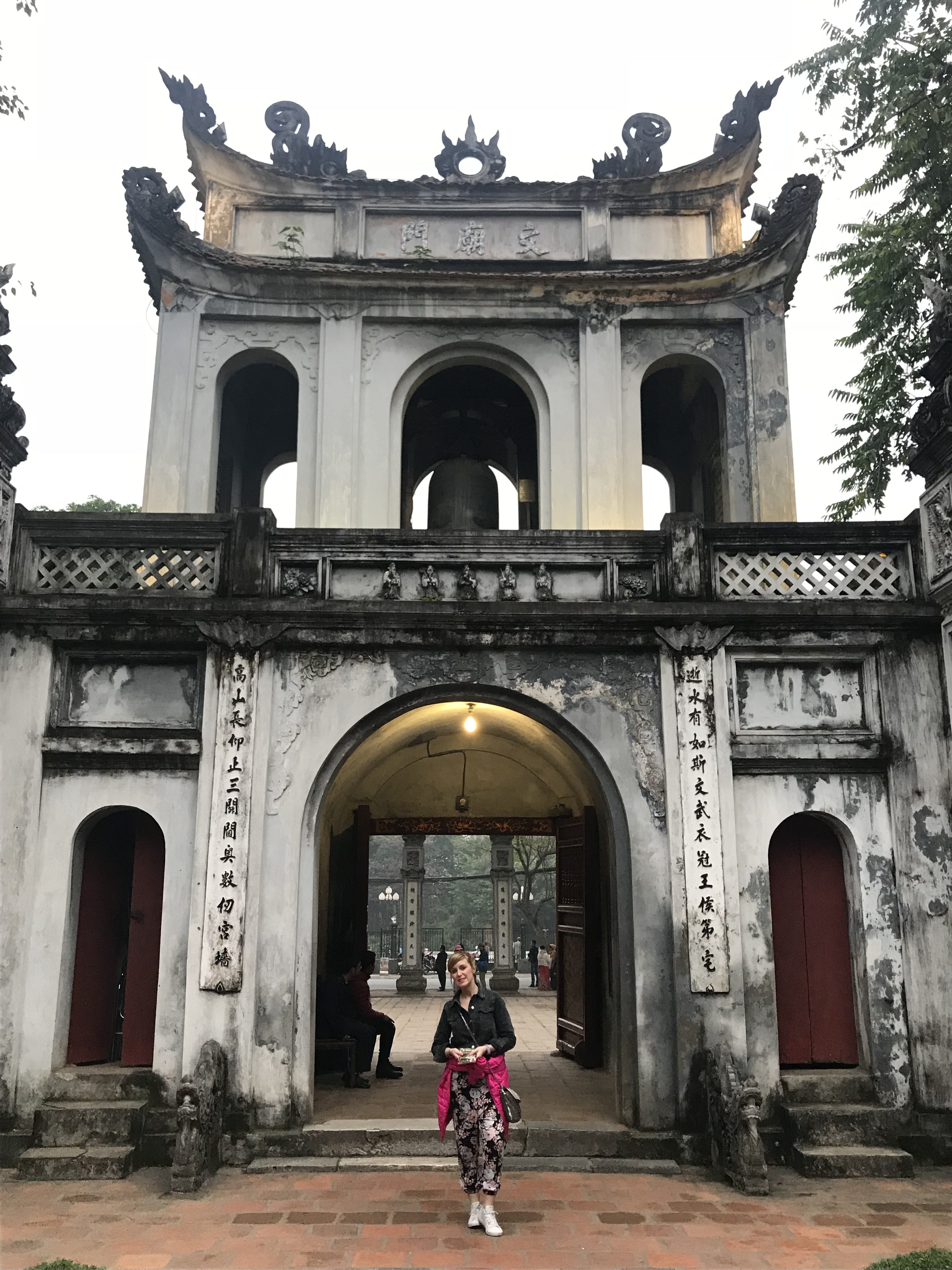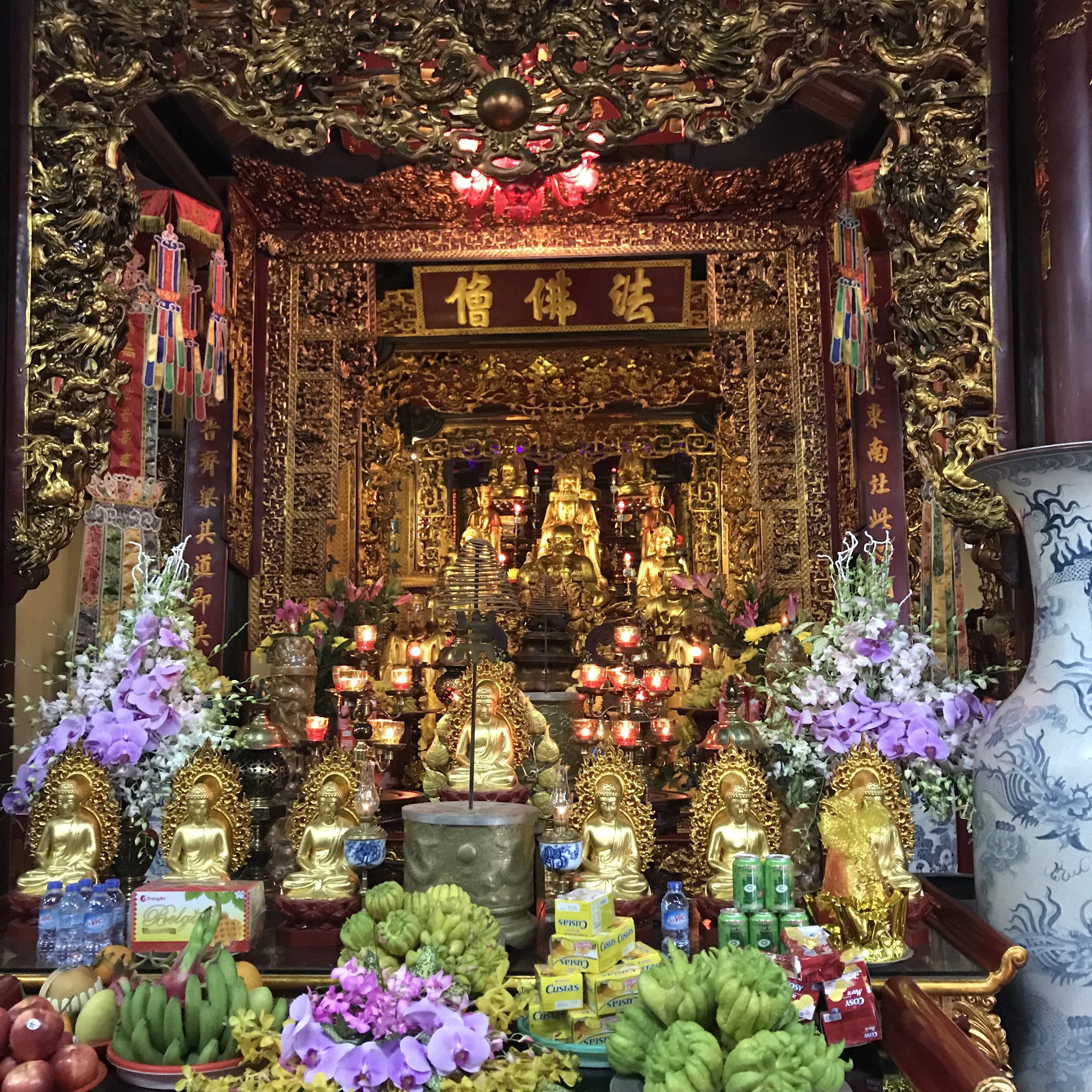 The Water Puppet Show came highly recommended to us as it is traditional Vietnamese show. If you fancy this, get there on the day of your arrival to book the date and time you are after as the shows sell out very quickly.  It is definitely entertaining and the way the show has been created is clever, so is def worth an hour of your time. Expect to pay between 60K – 100K Dong pp based on the time of your show.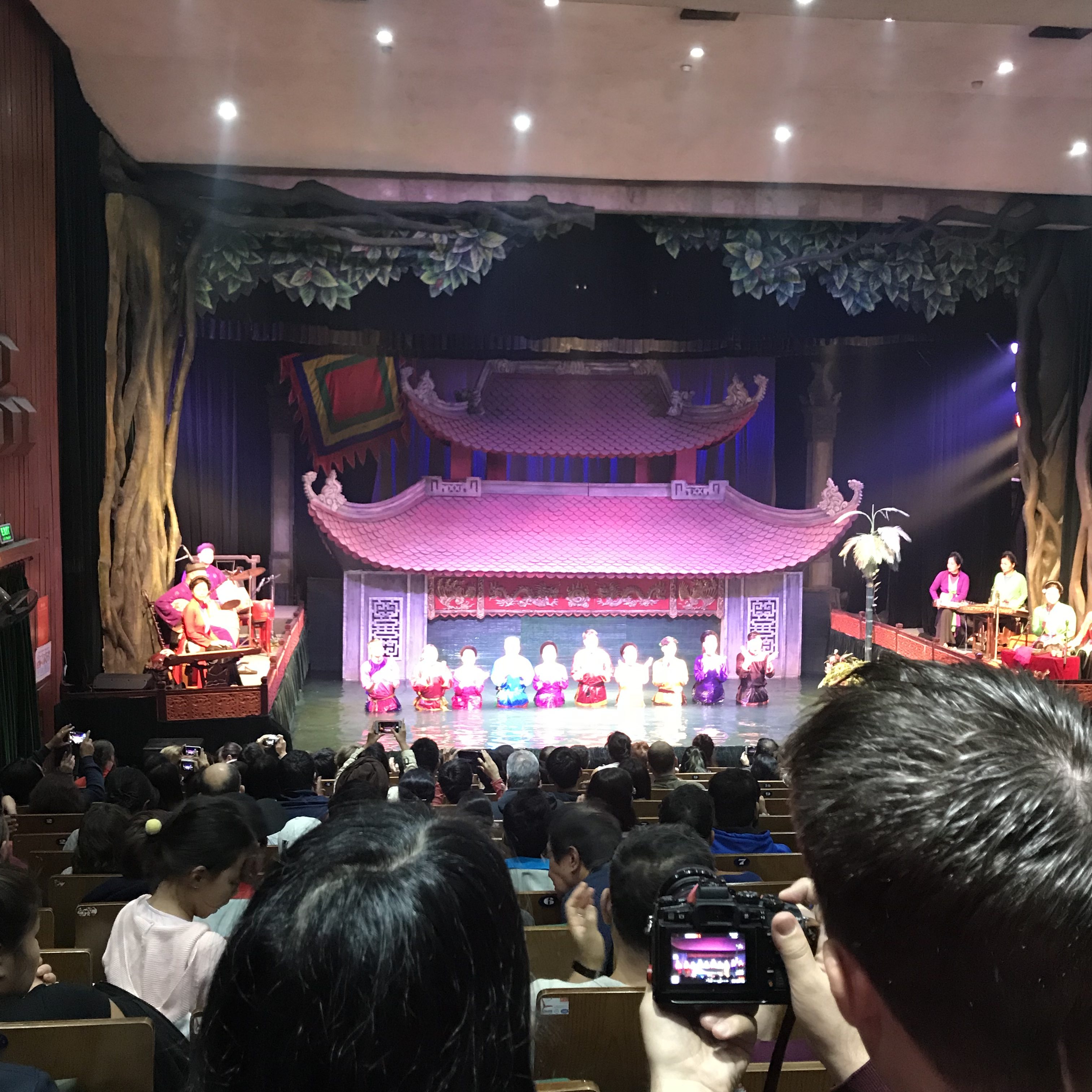 A few facts
Hanoi translates into "City inside rivers" – there are no less than 9 rivers in Hanoi

Hanoi's architecture and culture has French, Chinese and South East Asian influences

The city is over 1000 years old

The population of Hanoi is just under 8 million
Top Tips
Traffic
If Hanoi is your first stop in Vietnam, expect to be taken aback by the traffic and the lack of adherence to any kind of lights by the bikes and mopeds.  When crossing a road, strap on a pair and pick a time that traffic is lighter, take a deep breathe and go for it.  Have faith in the fact that the traffic does not want to hit you and will avoid you if they keep going!  I am going to caveat this with the fact you do need to keep your wits about you regardless of skill to avoid pedestrians.
Tipping
Tipping is not expected but is very much so appreciated.  With food and drink being cheaper, a little tip goes a long way.
Rooftop bar
If rooftop bars are your thing, the Pan Pacific Hanoi's The Summit Bar offers the most amazing views of the city.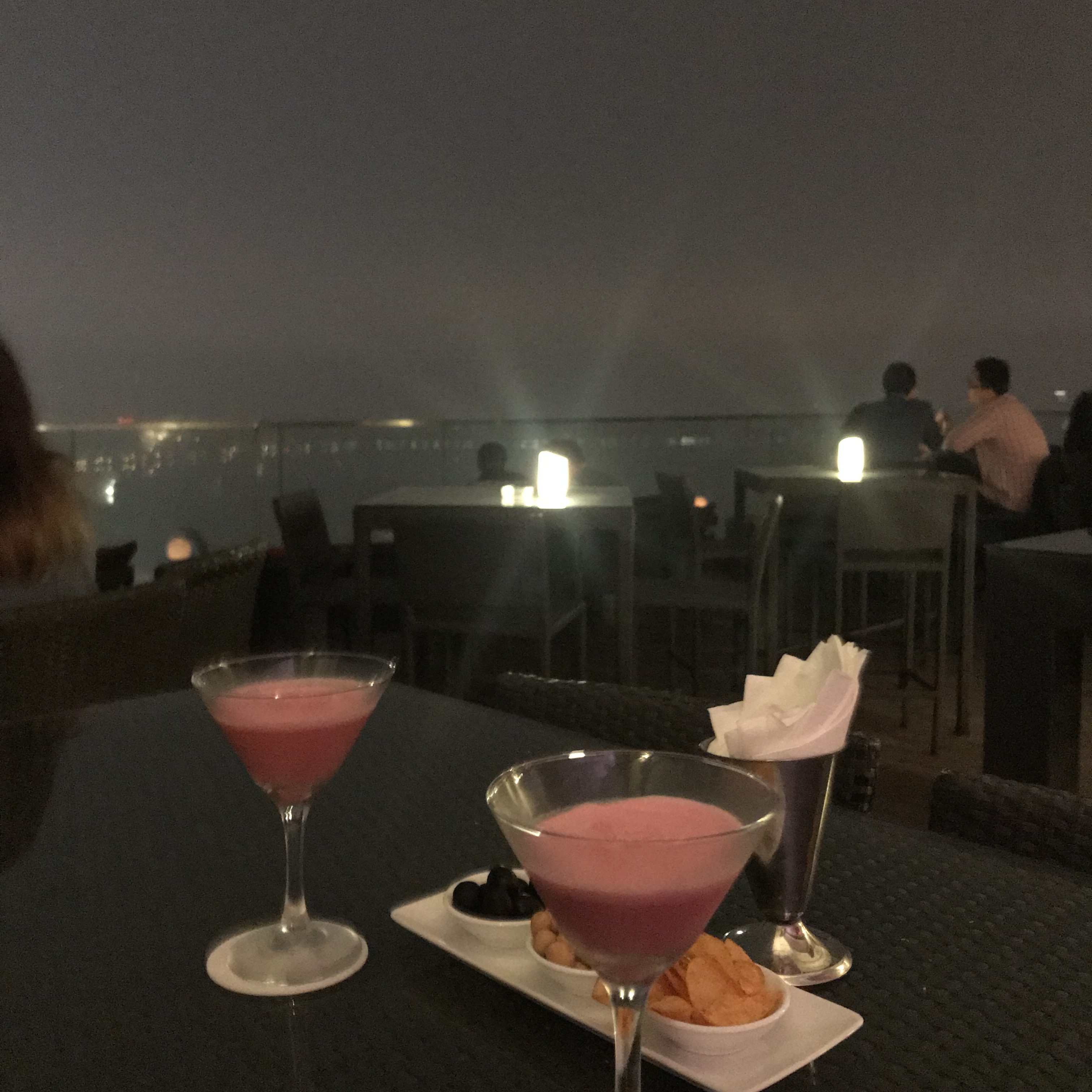 Taxis
Be careful of fake taxis.  Always agree a cost with a taxi driver before getting in or if you see that there meter starts at 50K+, get out and flag another taxi.  The difference can be £1.80 in a real taxi vs about a tenner in a fake taxi for the same distance.
Shoe cleaners
Be mindful of always asking for the prices of services before progressing with them.  I was stung by a shoe cleaner, who glued my Converse, re-soled them and cleaned them for 600K.  £20 is a lot in Vietnam and he only gave me the bill when finished (my fault).  The only thing that has equated to this value was for an hour's massage on our luxury cruise in Halong Bay and since then I have had to ditch the trainers due to the flapping sole and glue stained sides!
Wifi
You get free city wifi around the lake in the old quarter, which comes in handy for Googling the locations of places.  I would Google map areas we wanted to go to and then screen shot the route.
Have you been to Hanoi?  If so comment below what you got up to!
Love,
PTD x